The Ultimate Guide for engaged couples to choose their color palette, rose petals and wedding flowers
Choosing a color palette and wedding flowers can be a fun and exciting part of the wedding planning process, but it can also be overwhelming. Here are some tips to help an engaged couple choose the perfect color palette and flowers for their big day.
Start with the venue: The venue of the wedding will play a big role in determining the color palette and flowers. If the wedding is taking place in a garden, for example, the couple may want to choose colors and flowers that complement the natural surroundings. Biodegradable rose petals are a terrific choice for garden weddings...Ideal to decorate the aisle and exit tossing.
Consider the season: The season in which the wedding takes place will also affect the color palette and flowers. For example, spring weddings may feature pastel colors and flowers like tulips and peonies, while fall weddings may feature rich, warm colors and flowers like dahlias and chrysanthemums. Remember to choose rose petals to coordinate with your flowers.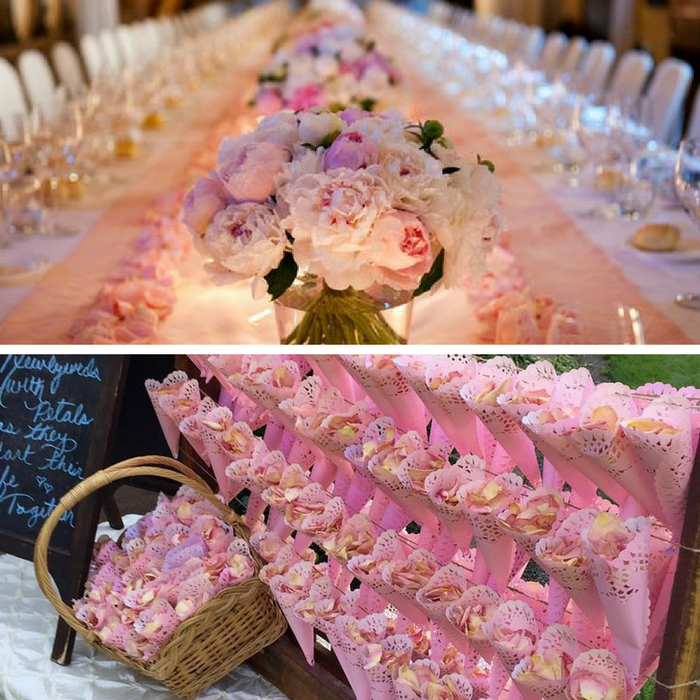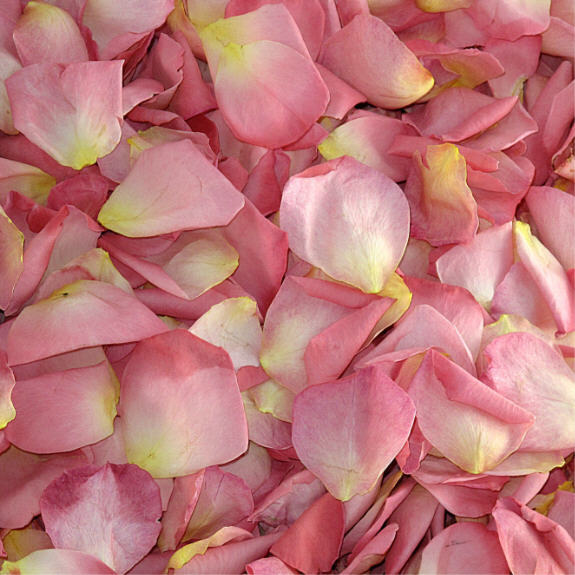 Think about the overall style of the wedding: The couple should also consider the overall style of their wedding when choosing a color palette and flowers. A formal, black-tie wedding may call for elegant, classic flowers like roses and calla lilies, while a more casual, bohemian wedding may call for wildflowers and greenery. Often times Ivory rose petals or Shabby Chic Petals are the preferred choice.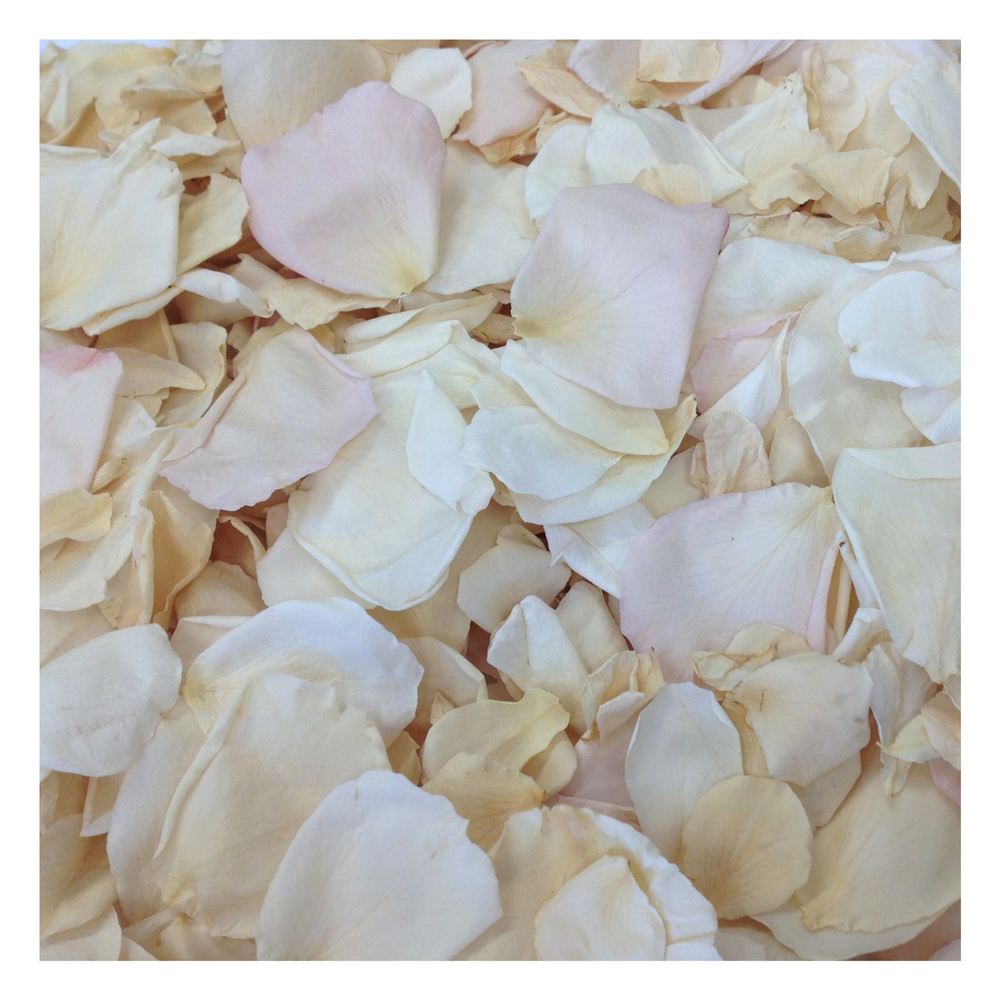 Create a mood board: Once the couple has an idea of the colors and flowers they like, they can create a mood board to help them visualize their ideas. This can be done using a physical board or an online tool like Pinterest.
Consult with a florist: A professional florist can be a great resource for choosing the right flowers, petals and color palette. They can help the couple choose flowers that will work well with the venue and season and that will fit within their budget. There are also rose petals which are "Brides on a Budget" slightly imperfect for lining the aisle or for guest tossing.
When it comes to purchasing flowers & rose petals, there are many online resources available. Some popular options include:
FiftyFlowers.com
BloomsByTheBox.com
TheBouqs.com
For purchasing rose petals, the go to places:
Flyboy Naturals
Flyboy Naturals Rose Petals |Amazon
Farm Girl Rose Petals | Etsy
Ultimately, the key to choosing the perfect color palette, your rose petals and wedding flowers is to take the time to consider all the factors that will affect the final look and feel of the wedding. With some careful planning and the help of a professional florist, the couple can create a beautiful and memorable wedding day.
Order your petals direct from our farm in Oregon www.flyboynaturals.com Made in the USA
Posted by Flyboy Naturals Rose Petals on 23rd Mar 2023