Petals for Every Occasion - Children's Parties and Portraits
Kids love playing with petals and why wouldn't they? They are fun to toss and roll around in, they are colorful and great for sensory activities. So as we continue on with our series on how to use petals for every occasion, today is all about the kids!
Kids birthday parties are the perfect time to order freeze dried petals from Flyboy Naturals! Not only can you use them to add colorful decoration around the party, you can also let the kids play with them! Because our petals are all natural, non-staining and not slippery, kids can play with their petals and you don't have to worry about a thing! Here are some fun ways to use petals at a party...
For Decoration:
Scatter them around the tables or use them as a pathway to lead your guests to the party.
Petal Pathway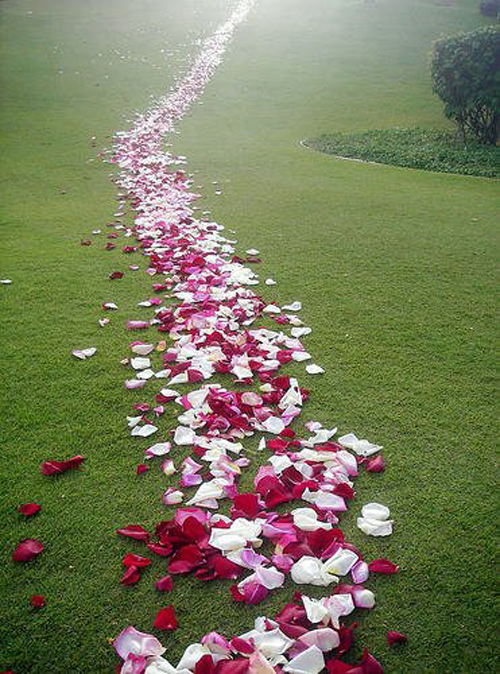 (Source: http://www.weddingwire.com/biz/flyboy-naturals-rose-petals/portfolio/e284317cfe659e20.html)
For Fun (what really matters with kids, right?!):
Fill a small kiddie pool with petals (water optional) and let the kids play! It's like a colorful sandbox without the sandy mess.
Pools filled with Petals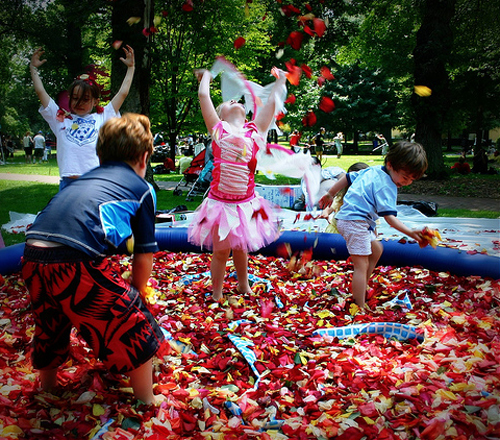 (Source: http://www.tracysnewyorklife.com/2012/10/tastemakers-ny-photography-of-joann.html)
Set up a craft table with craft paper, scissors, glue, crayons and markers and rose petals, then let your little ones craft away!
Petal Art - These Rose Petal Butterflies are so cute!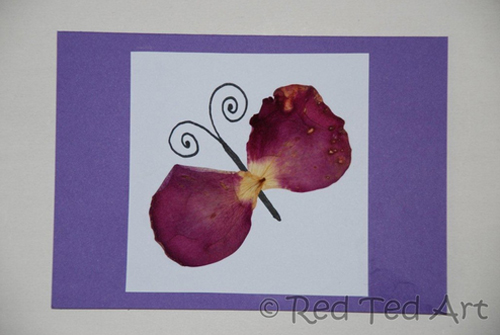 (Source: http://www.redtedart.com/2012/06/04/how-to-press-flowers/)
Does your little one aspire to be a chef? Set up a play area with old pots, pans, spoons and petals. Rose petal soup anyone? (I guess I should include a disclaimer that this will not be edible!) Dahlia makes "petal soup" in the garden almost every day...sometimes garnished with hydrangea leaves for a pop of color! She's a pretty great chef for a 6 year old.
Petal Soup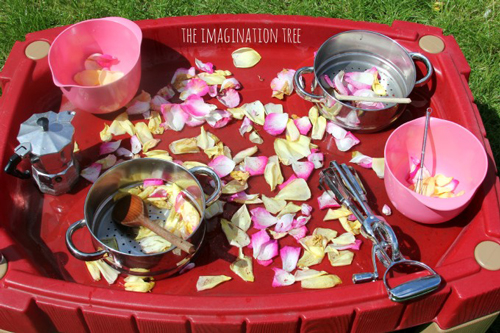 (Source: http://theimaginationtree.com/2014/06/flower-petal-soup-outdoor-kitchen.html)
These ideas don't have to be used just for parties either, they are also great sensory activities for your kids. These types of activities can help kids develop and refine their cognitive, social, creative and linguistic skill-sets, all while having fun and playing!
In the last post on Baby Showers and Births (if you missed it, check it out here: http://flyboynaturals.com/blog/petals-for-every-occasion-baby-showers-gender-reveals-and-births/) I recommended rose petals for your Newborn portraits, well, they are also great for Kids Portraits! Plan a session just because or to use as a special gift...Moms, Dads and Grandparents love getting pictures of the little ones!..then add rose petals for extra fun. Added bonus, they will keep the kids entertained and I can almost guarantee you will get some adorable and fun pictures in return! Take a look at these cuties...
Kids Portraits with Petals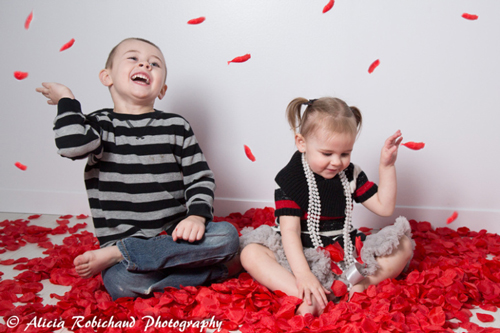 (Source: http://arfoto.ca/2015/03/05/my-adorable-niece-and-nephew/)
So, what are you waiting for? Order your petals today! Not sure which to choose? Try our fun petal blends and be sure to check out some of our overstock specials to get a great deal on some popular petals!
Spring Blend, Sunset Blend, Romantic Rendezvous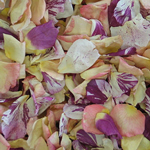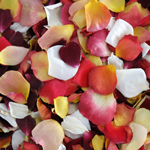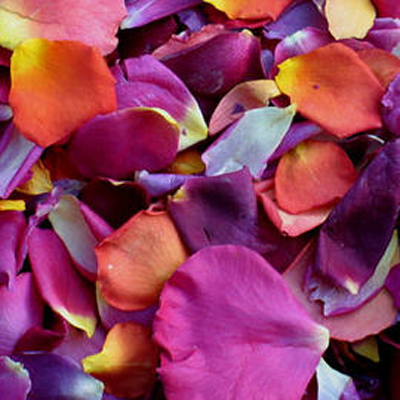 Overstock Specials
Mixed Assortment and Assorted Flower Petals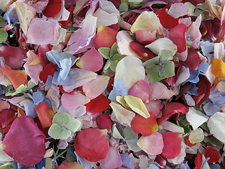 Check out all of our overstock specials here http://flyboynaturals.com/overstock-specials/
Have fun and let us know how you use your petals!
Posted by Marina Megens | Flyboy Naturals on 8th Jun 2015