We are so pleased to share JOY with you, especially during this Coronavirus, Covid-19 Stay Home, Stay Safe, Social Distancing we all find ourselves experiencing. How fantastic...such a stunning couple & parents. Intimate, very special blissful day! We are honored to have been part of creating this special memory with our petals. Congratulations to these sweet Newlyweds Carly & Shaun! Thank you for sharing your special day with us and allowing us to share your bliss with the world to see and enjoy. Your love shines bright and your happiness is so beautiful.
"Attached are photos of how we used your assorted flower petal blend at our daughter's wedding. Because of COVID-19 restrictions, only the parents of the bride and groom were allowed to attend.Your petals certainly made the occasion more festive." Lisa Poore
A lovely petal toss for two!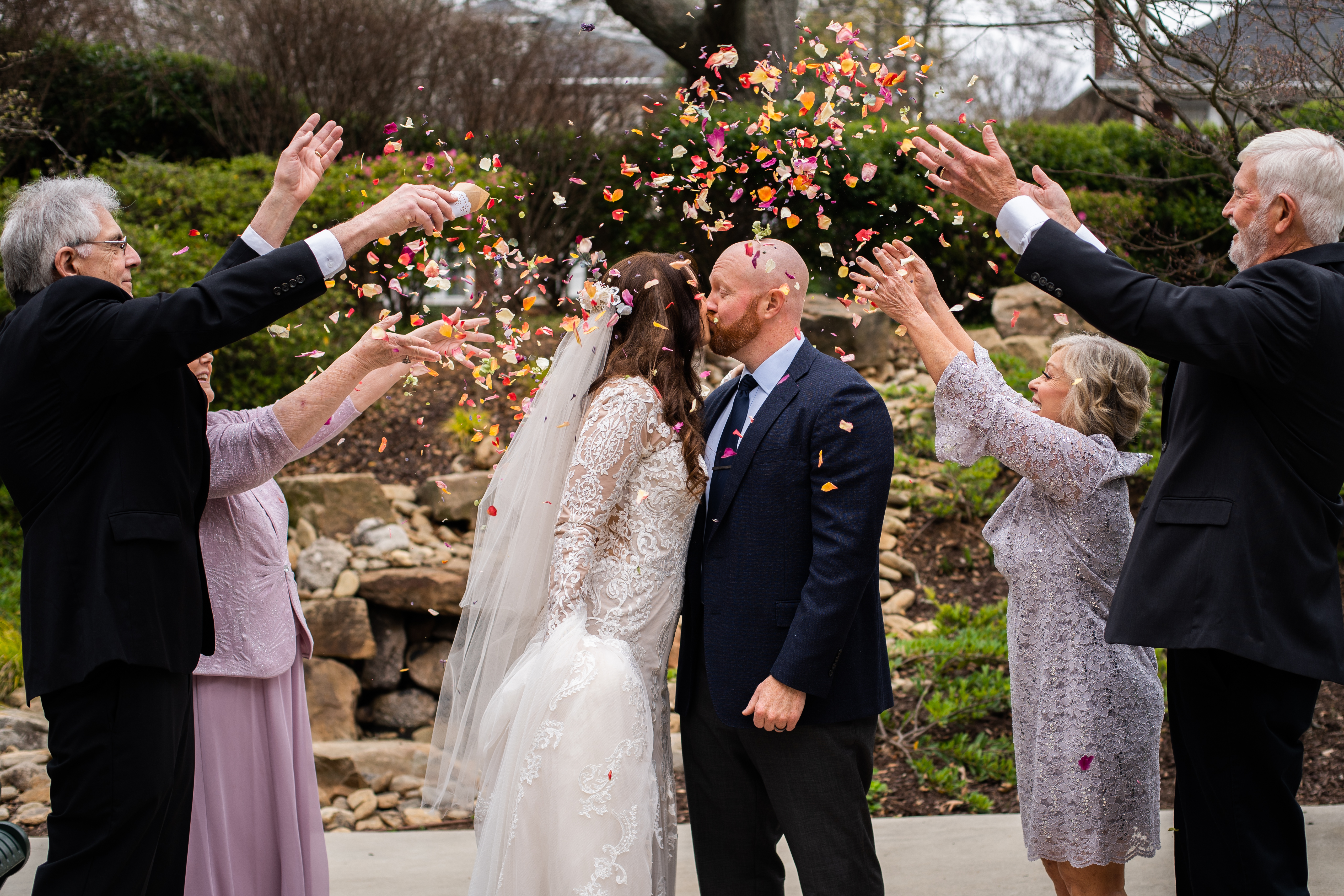 "The wedding date was March 22, 2020, at Earle Street Baptist Church, Greenville, SC. The bride and groom were Carly Poore and Shaun Groomes. The petals were fantastic. So easy to use and so beautiful. Attached is one more photo."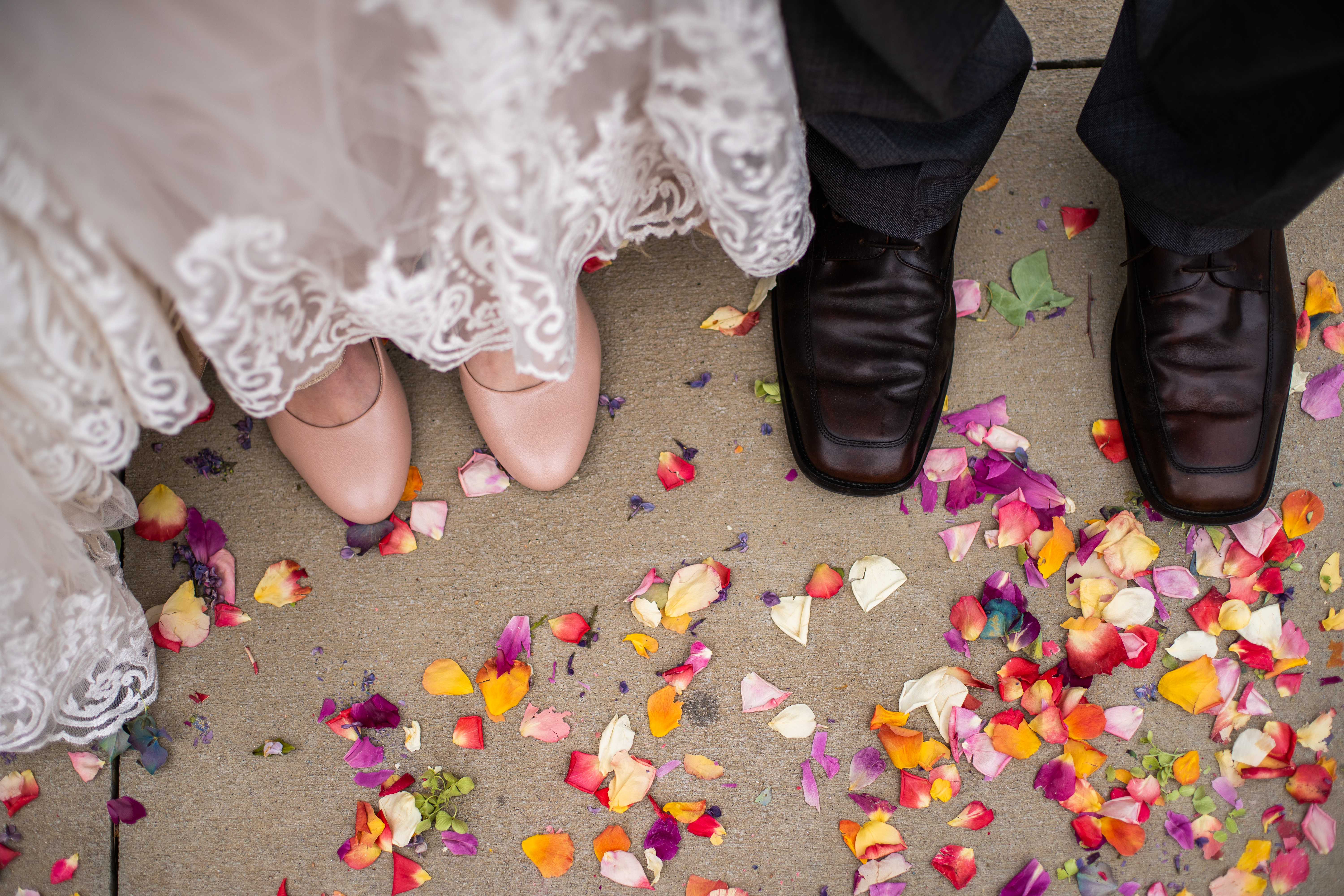 We love the blend Carly & Shaun chose! Is it a lovely blend of assorted flower petals which includes many varieties of rose petals, peony petals, hydrangea & lilac petals. You can see if here: Assorted Flower Petal Blend
Keep in mind every time we make this blend the colors and petals will vary as you can see in the images below. IF you have specific colors you prefer you can always give us a call we will do our best to make it happen for you, no extra charge! Call if our gift to you! 800.465.5125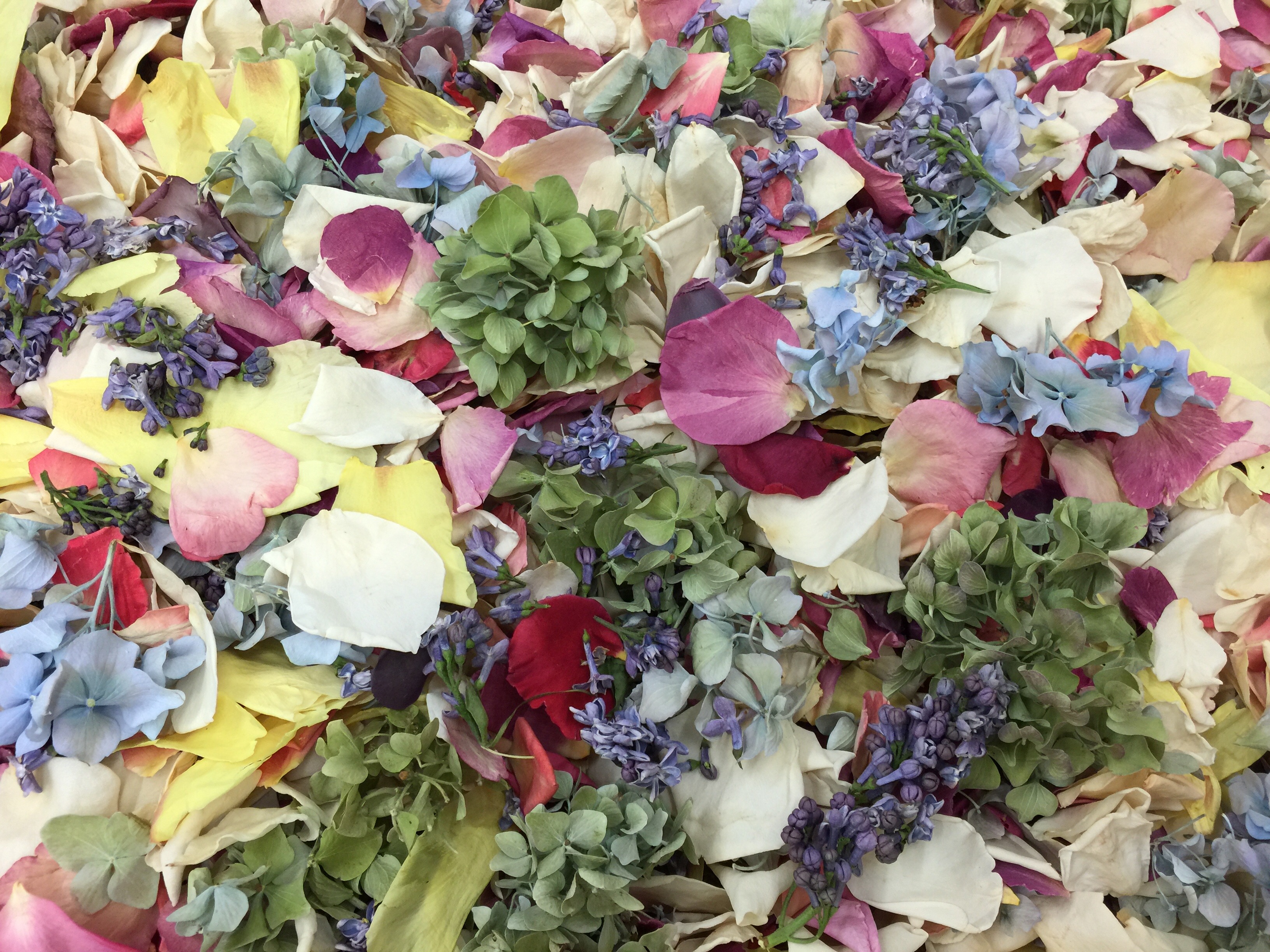 Assorted Flower Petal Blend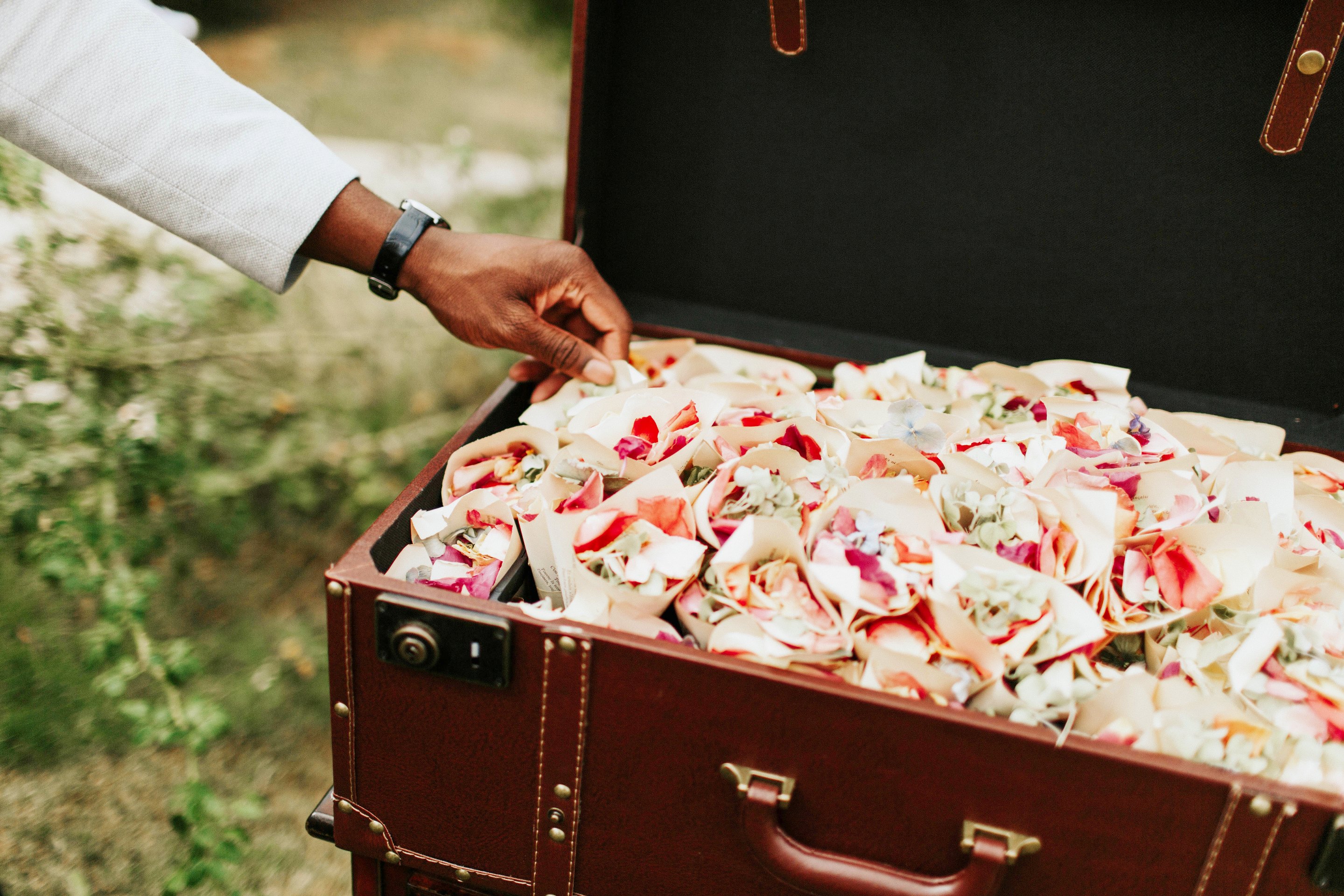 We think this is such a creative way to share cones with your guests...what do you think?
Remember we are all in this together & together we will come out the other side better than ever! Holding positive energy and intentions for each of you...remember, stay safe & healthy! All the best to you, Flyboy Naturals
#IntimateWedding #Wedding #SocialDistancing #StayHomeStaySafe #Covid-19 #Coronavirus
Posted by Flyboy Naturals | Lisa Poore Mother of the Bride on 16th Apr 2020