We are very excited to help introduce our customers brand new business. Jaime started her new business just last month March 2020 during Covid-19...How Cool is that? Talk about doing something really positive, inspiring & life changing during a challenging time. We are thrilled for Jaime! Her lovely business and product is: Honeybloom Cosmetic's "Rosewater Facial Toner Infused with Roses".
Here's what Jaime had to say about our petals and the creative way she is using them!
"Thank you so much for the beautiful flowers and I truly appreciate your thank you note.
In March, of 2020 I launched a cosmetic line called "HoneyBloom Cosmetics" and I've been putting the dried flower petals in my packaging as well as inside of the cosmetics. The consumers are loving them! Thank you so much for all you're doing during these hard times. Below, I have attached some photos you can share on your instagram."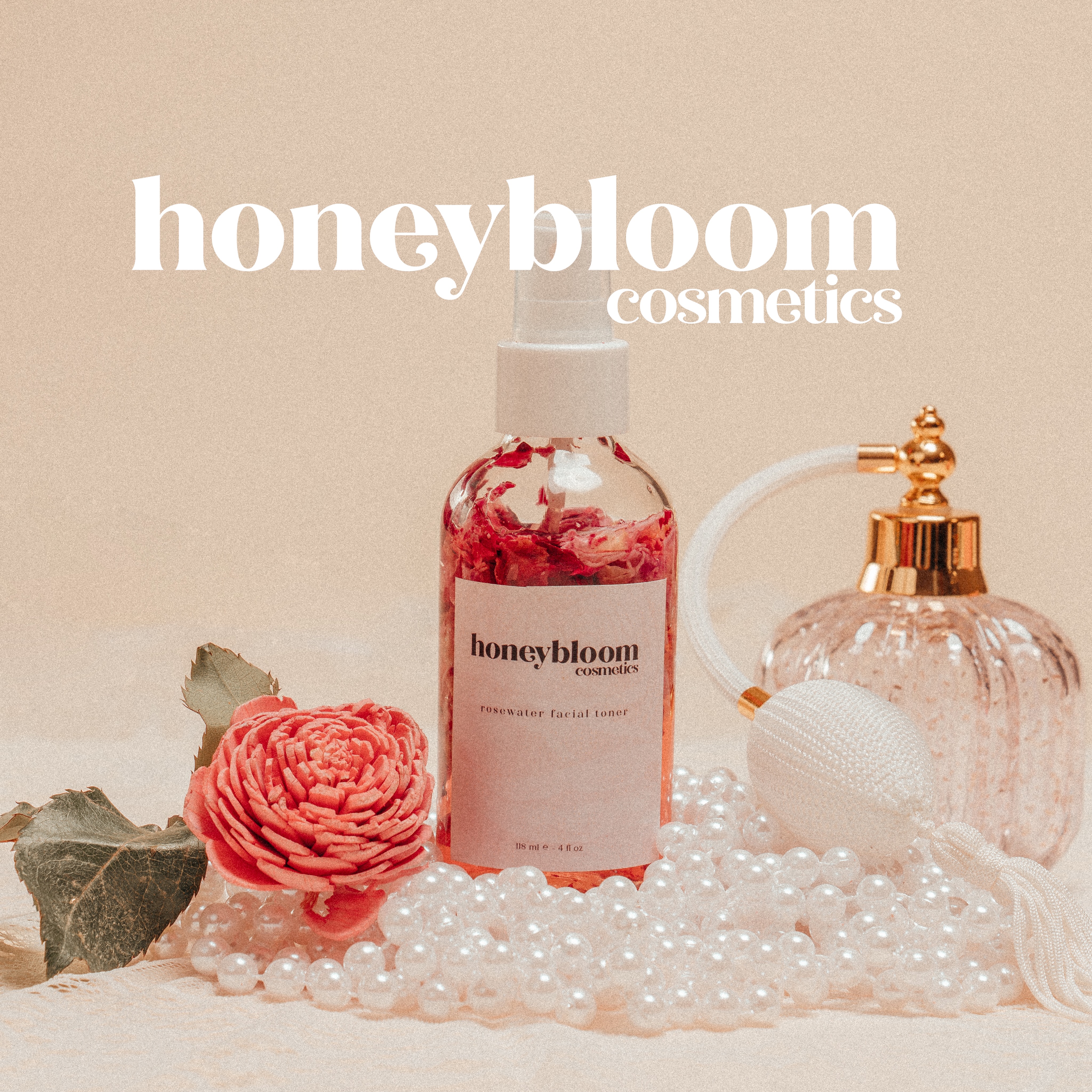 Introducing Honey Bloom Cosmetic's Rosewater Facial Toner. This cute little bottle is infused with soothing cucumber extract to calm the skin, witch hazel to wick away excess oil, and hydrating rose extract to keep you glowing. Formulated with love for all skin types.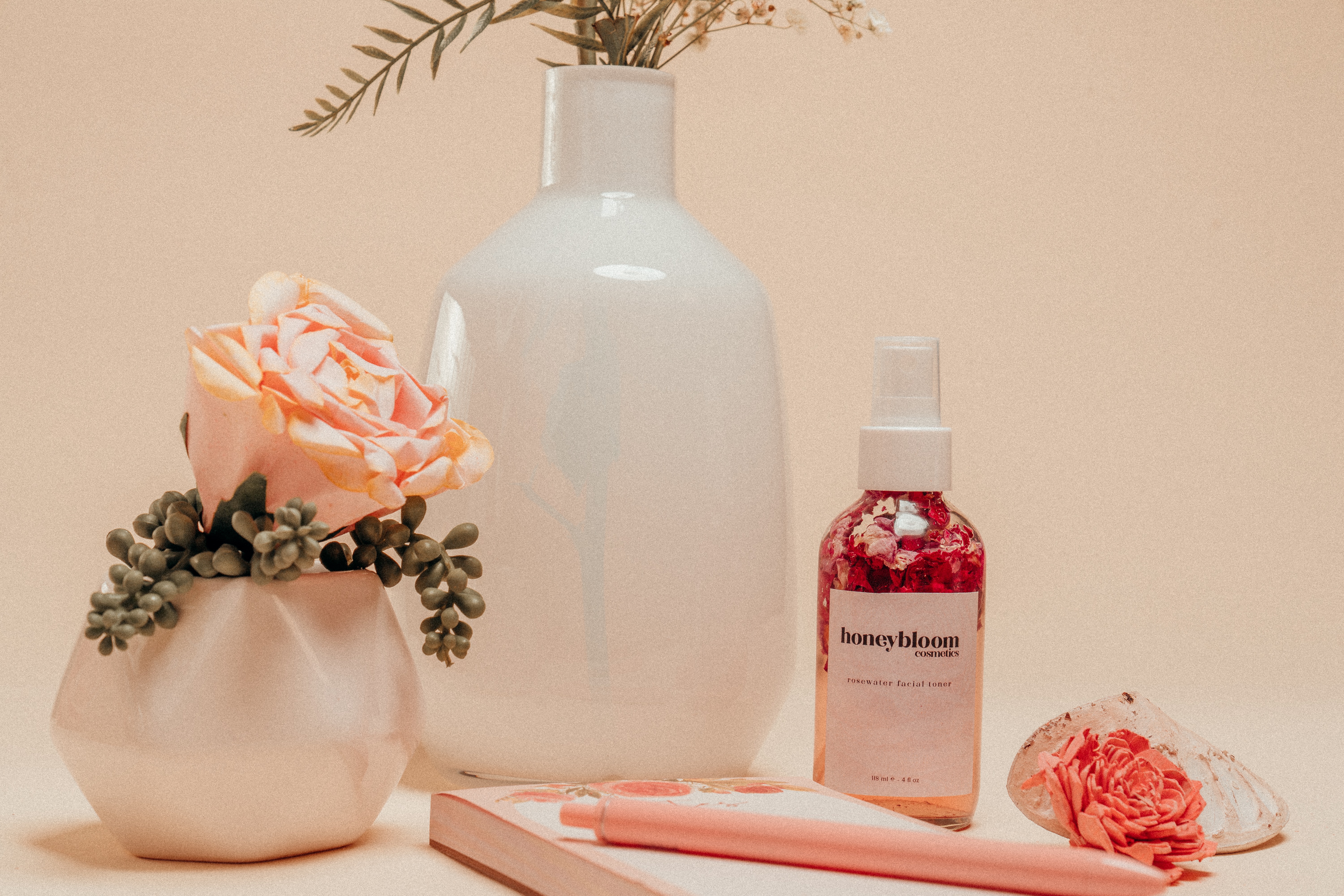 Directions: Spray directly onto face after cleansing and allow to dry. Follow with moisturizer and go conquer the world! Also use as a face mist to hydrate dry skin.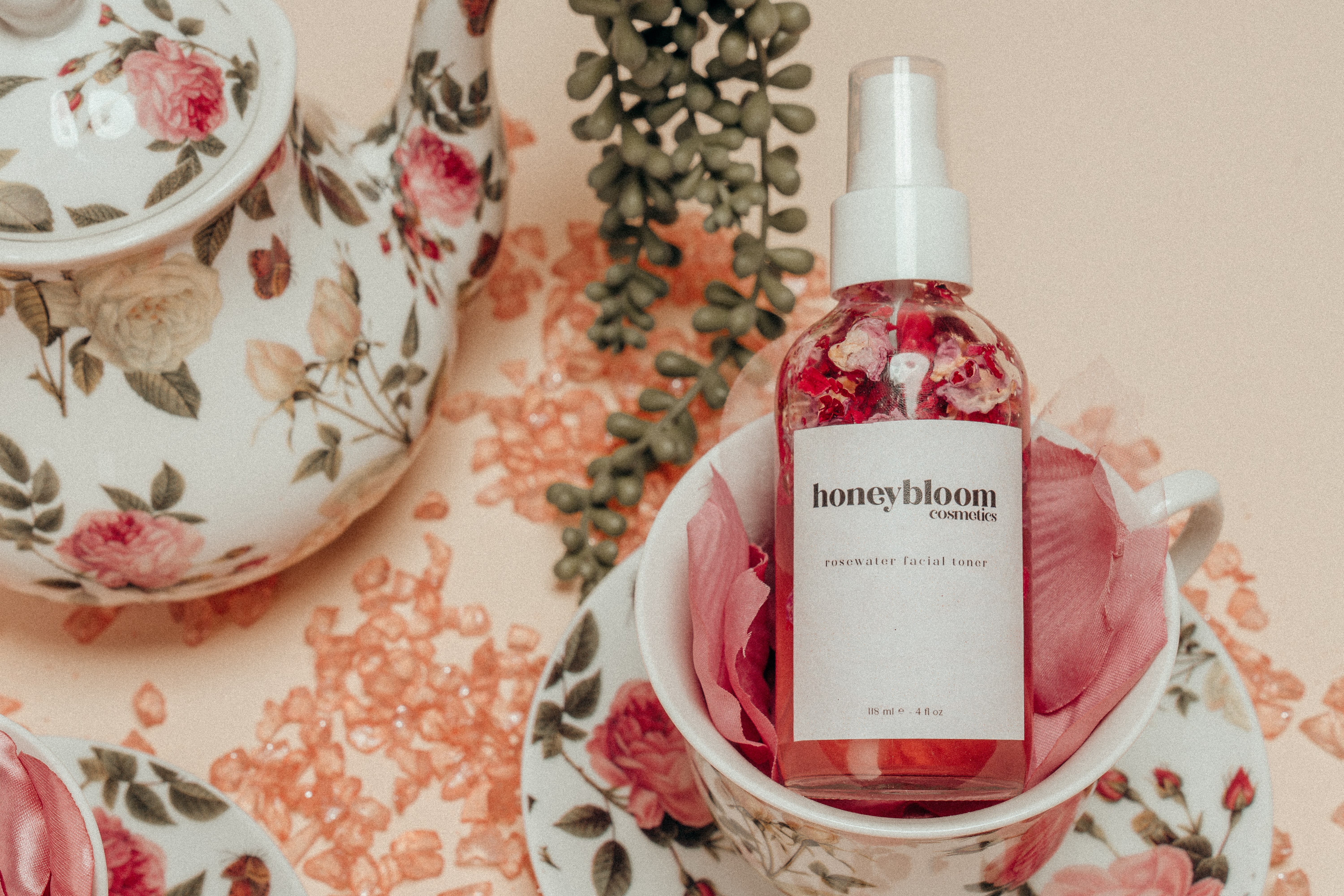 Ingredients:
Rosa Damscena (Rose) Flower Water, Aqua (Water), Water & Hamamelis Virgiana (Witch Hazel), Bark/Leaf/Twig, Water & Cucumis Sativus (Cucumber) Fruit Extract, Lactobacilius Ferment & Cocos Nucifera (Coconut) Fruit Extract, Rosa Essential Oil.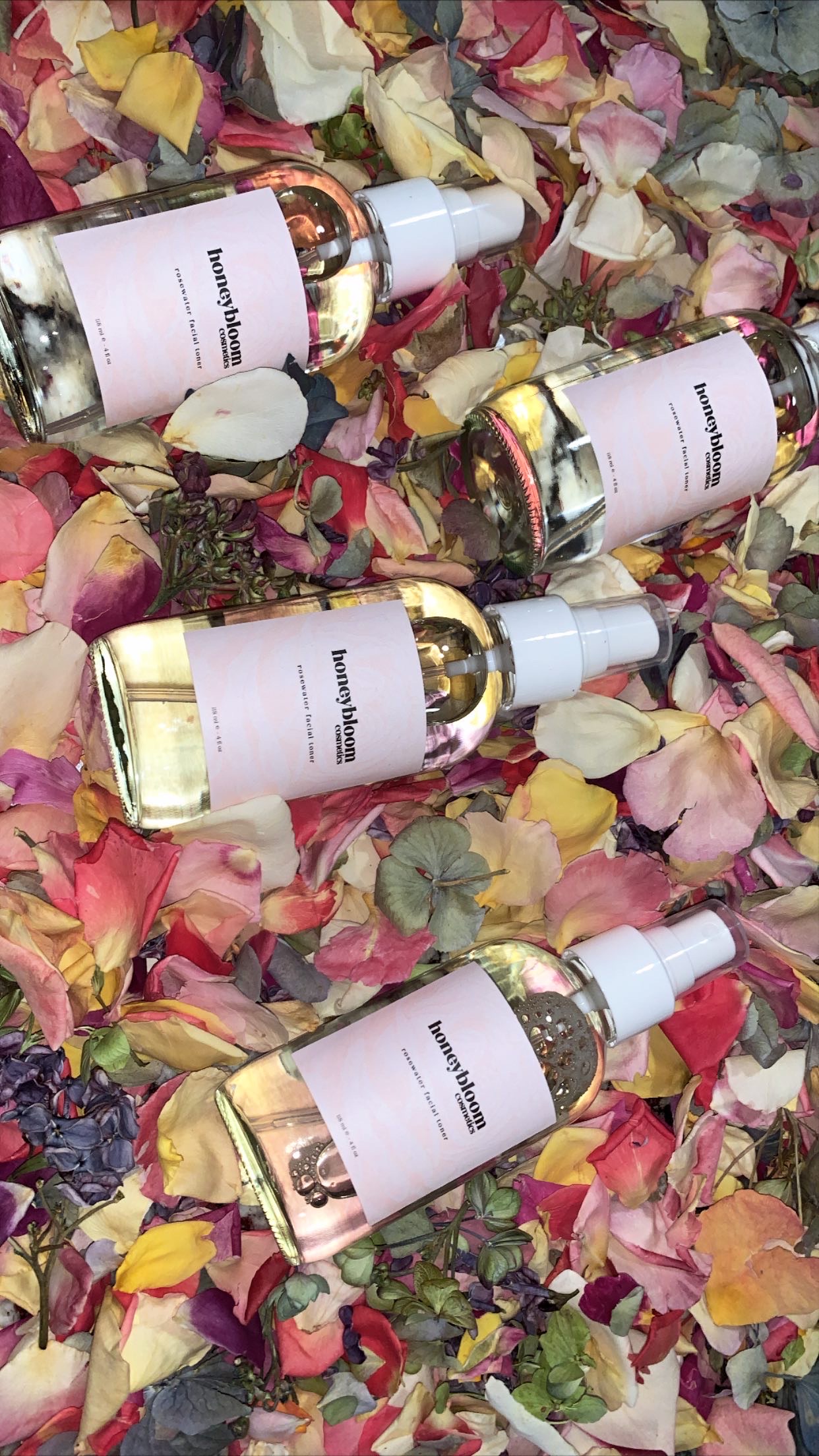 "The bottle is sold clear but for advertisement, I used your roses in the pictures to advertise that it's infused with flowers." Flyboy Naturals Assorted Flower Petal Blend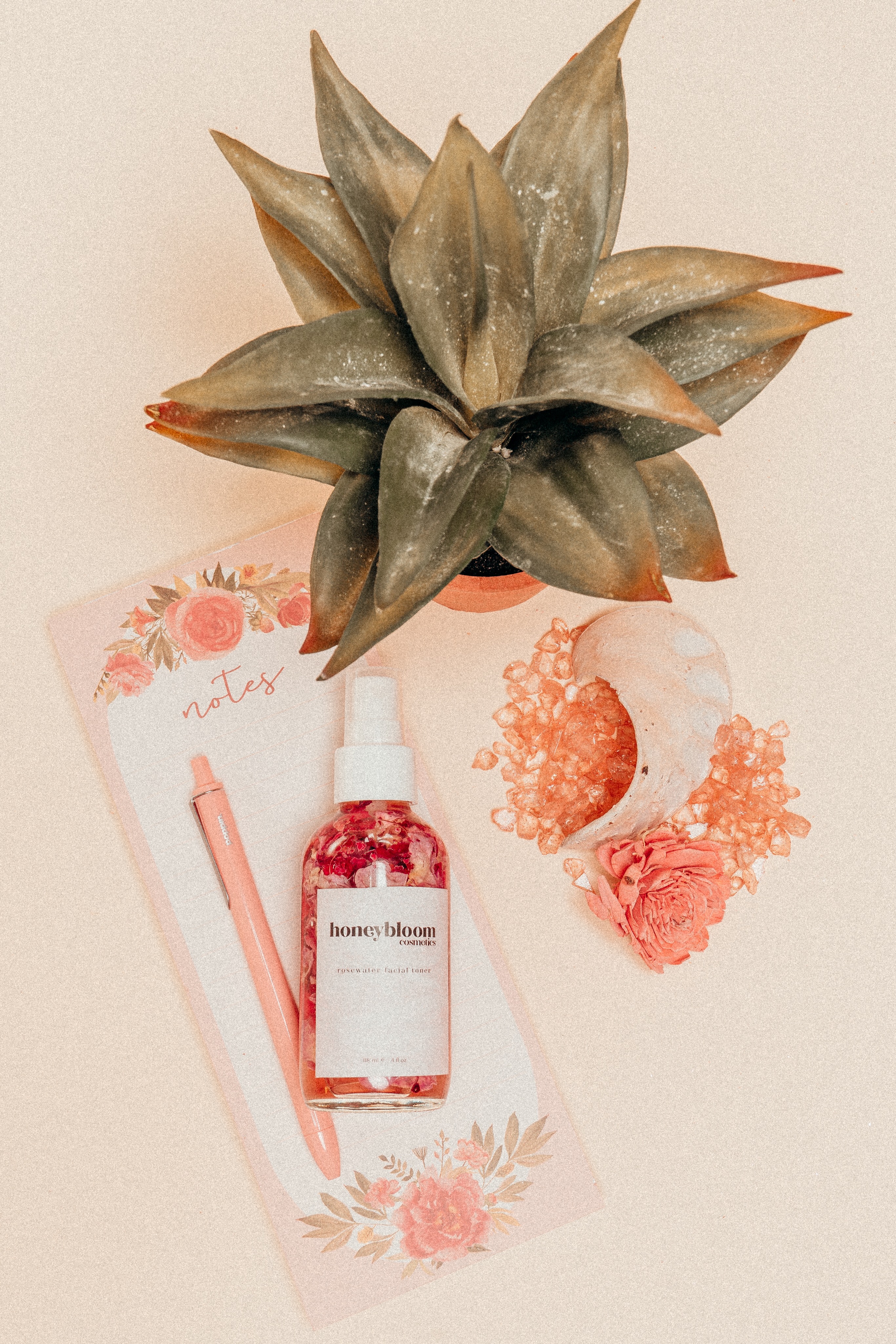 Photographer: Anthony Serrantonio
Instagram @thehoneybloomcosmetics Personal Instagram @JaimeNardiello
Website Honeybloomcosmetics.com Check it out...looks like a fabulous product!
*******************************************************************************
We would love to hear from all you creatives out there...doing something really great during the stay home, shelter in place, Covid-19 panemdic. We could feature you in one of our upcoming blog posts!!
Please share your photos & ideas with jami@flyboynaturals.com
*******************************************************************************
Posted by Jaime Nadiello & Flyboy Naturals on 30th Apr 2020