Freeze-dried rose petals offer a unique and beautiful solution that is both sustainable and timeless.
Wedding flowers are a timeless and important aspect of every couple's special day. With the recent rise in environmental awareness, more and more brides and grooms are looking for eco-friendly options for their wedding decor.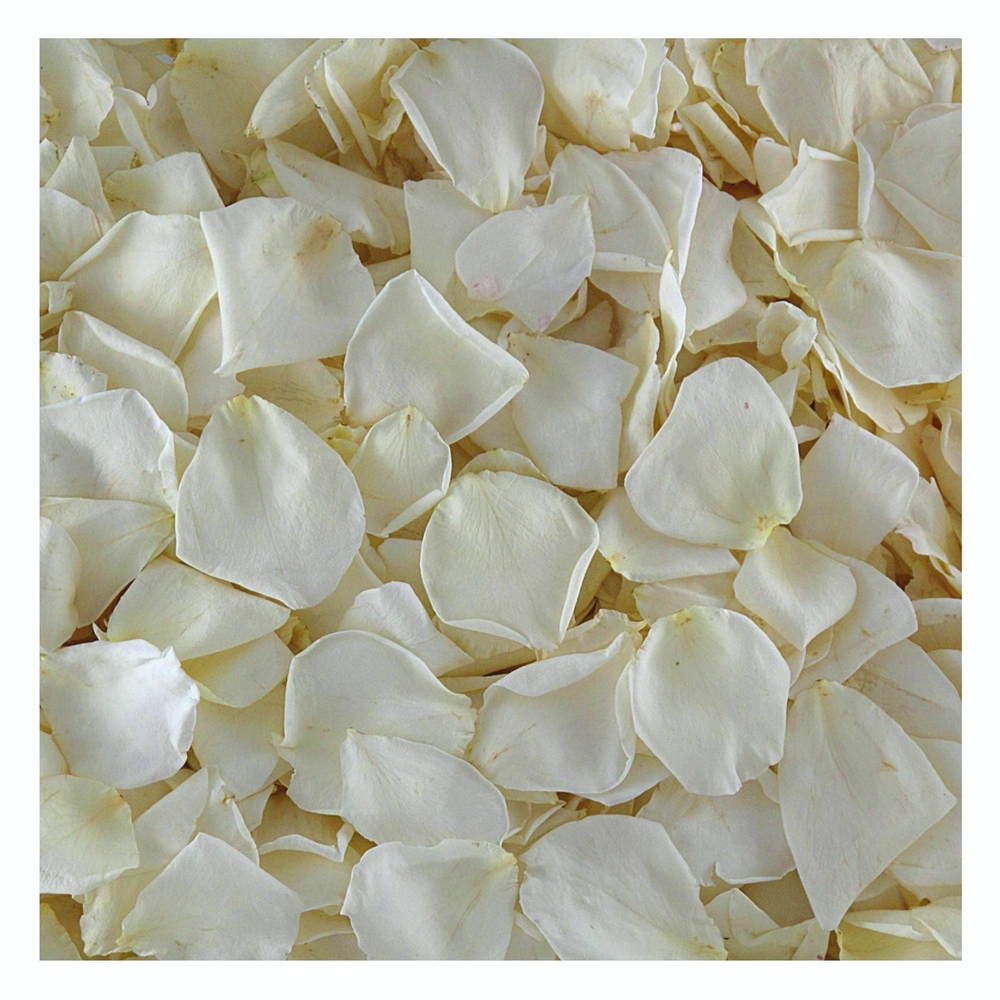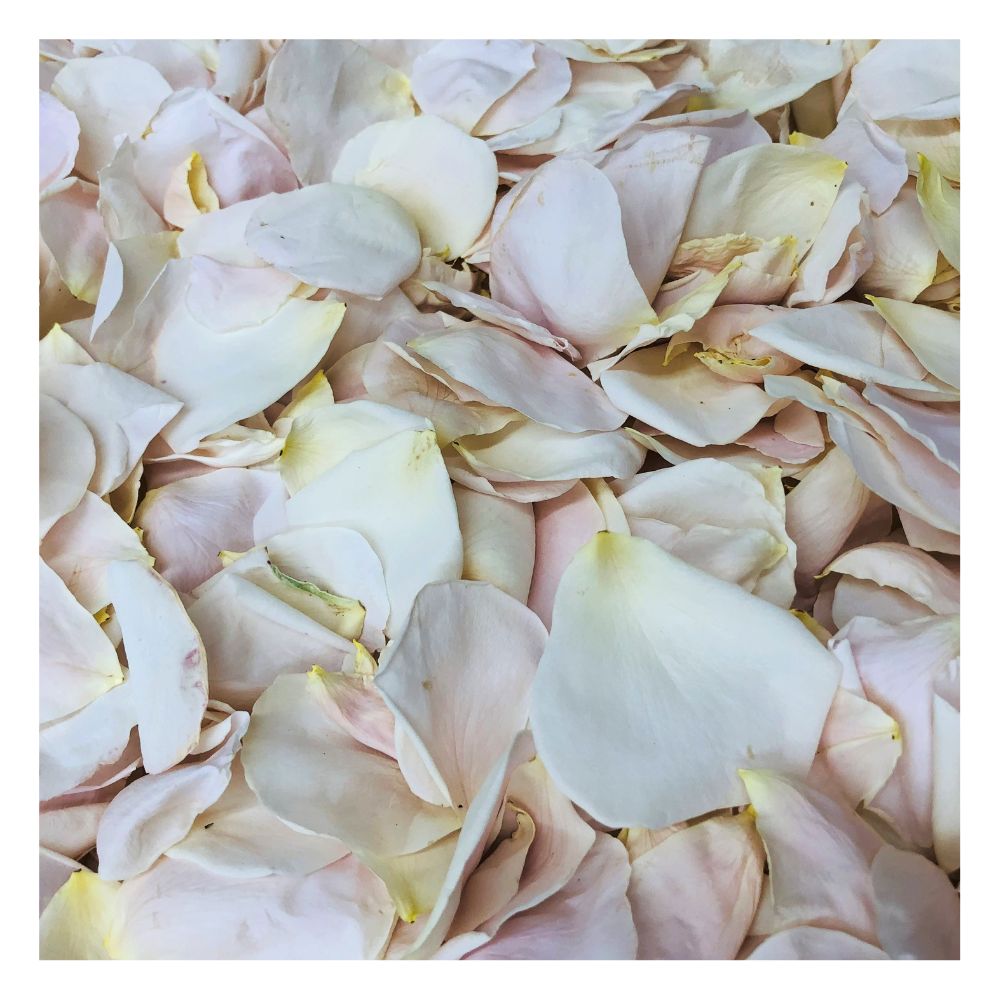 Bridal White - Ivory Rose Petals Easy Spirit Rose Petals
Long-lasting beauty: Freeze-dried rose petals are dried and preserved in a way that retains their natural beauty and color. Unlike fresh flowers that wilt and die within a few days, freeze-dried rose petals can last for many months or even years when stored properly. This means that they can be used as a cherished keepsake long after the wedding day is over.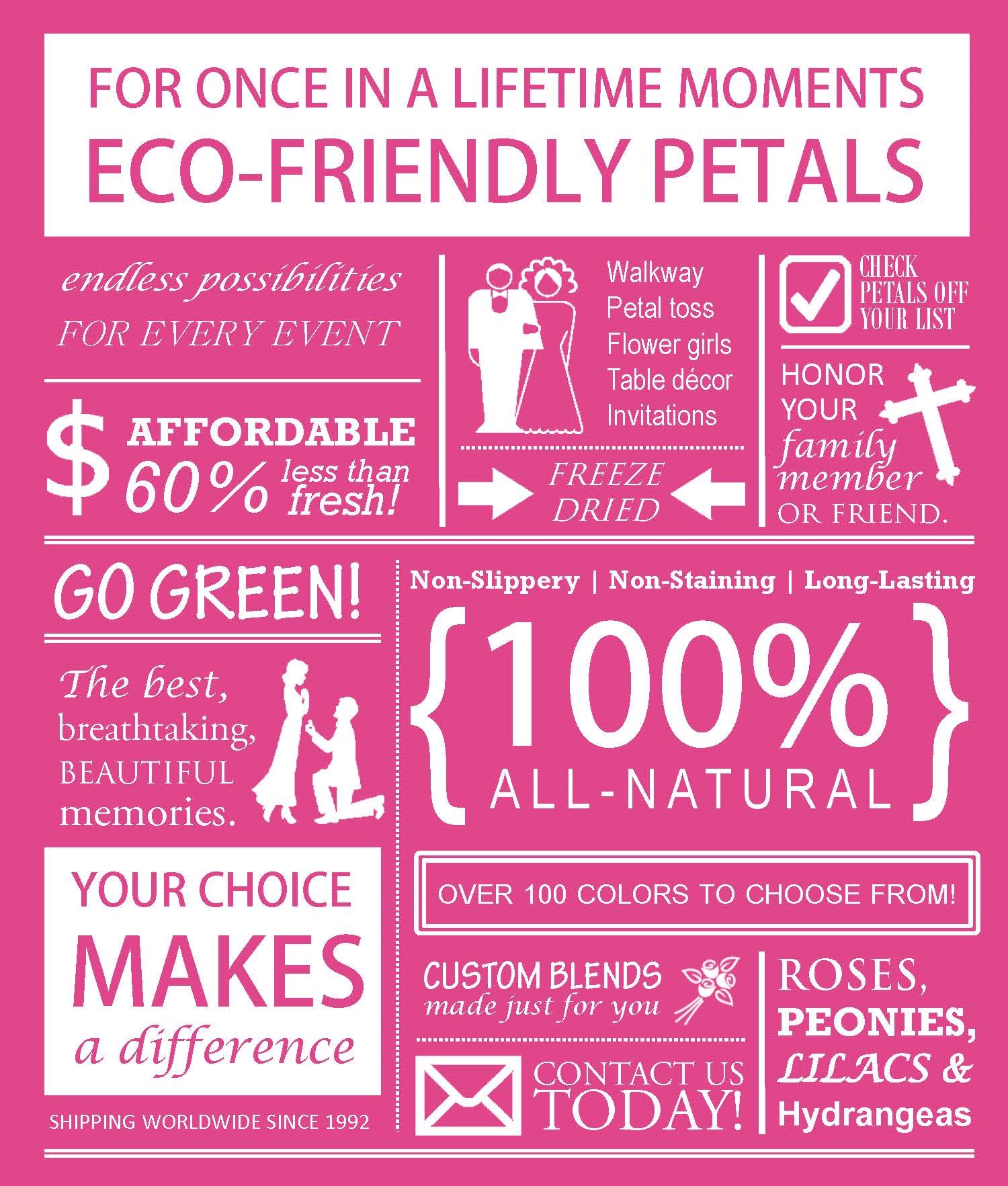 Eco-friendly: Freeze-dried rose petals are a more sustainable choice compared to fresh flowers. Fresh flowers often require large amounts of water, pesticides, and fertilizers to grow. Flyboy Naturals freeze-dried rose petals are grown in Oregon on our family farm. Using a process that uses minimal resources and does not require any harsh chemicals.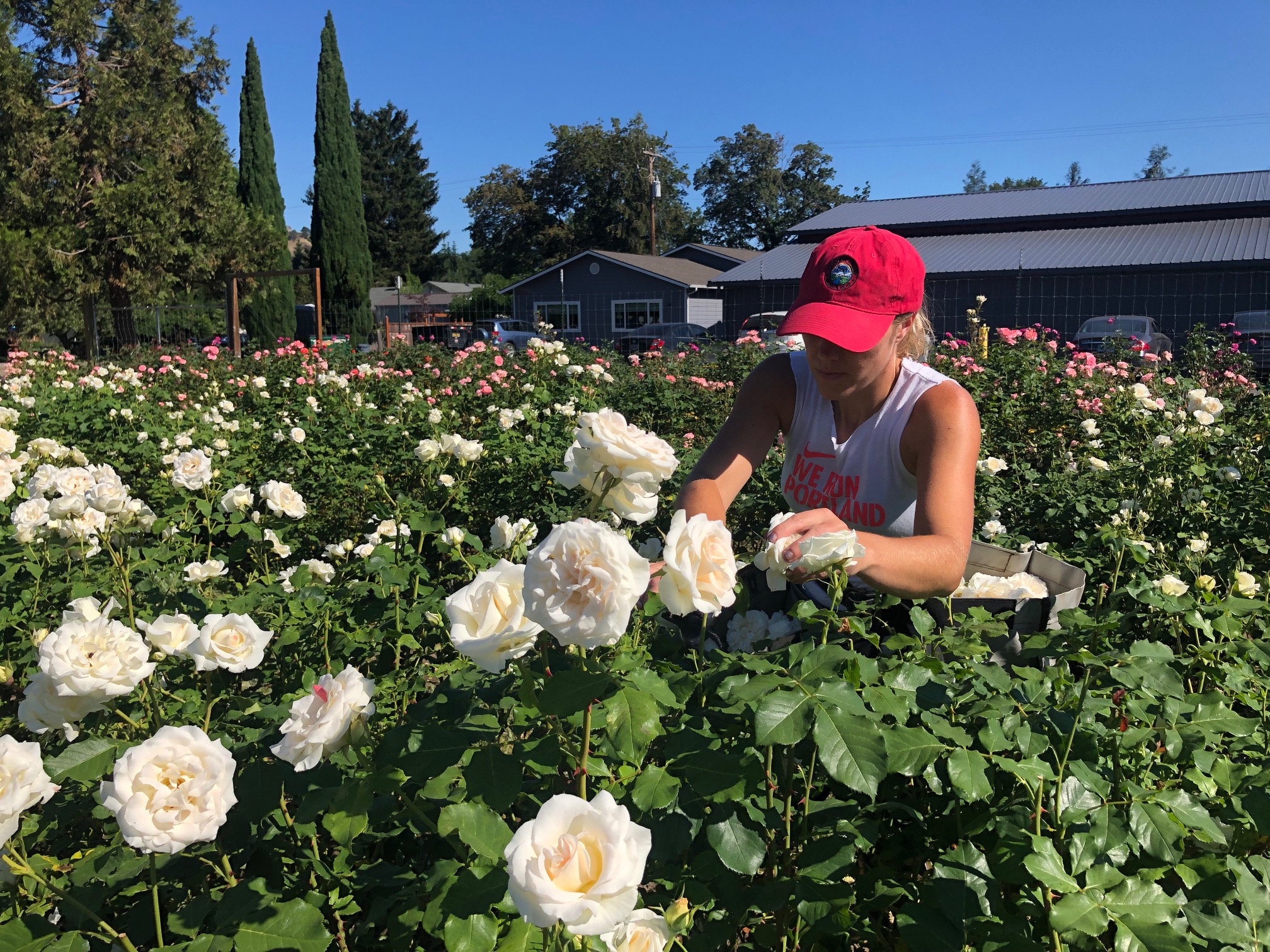 Versatile: Freeze-dried rose petals can be used in a variety of ways for your wedding. They can be scattered on tables, sprinkled on the aisle, used to decorate the wedding cake and centerpieces, for a biodegradable grand exit toss. The possibilities are endless, and the petals can be used to add a touch of elegance to any aspect of your wedding.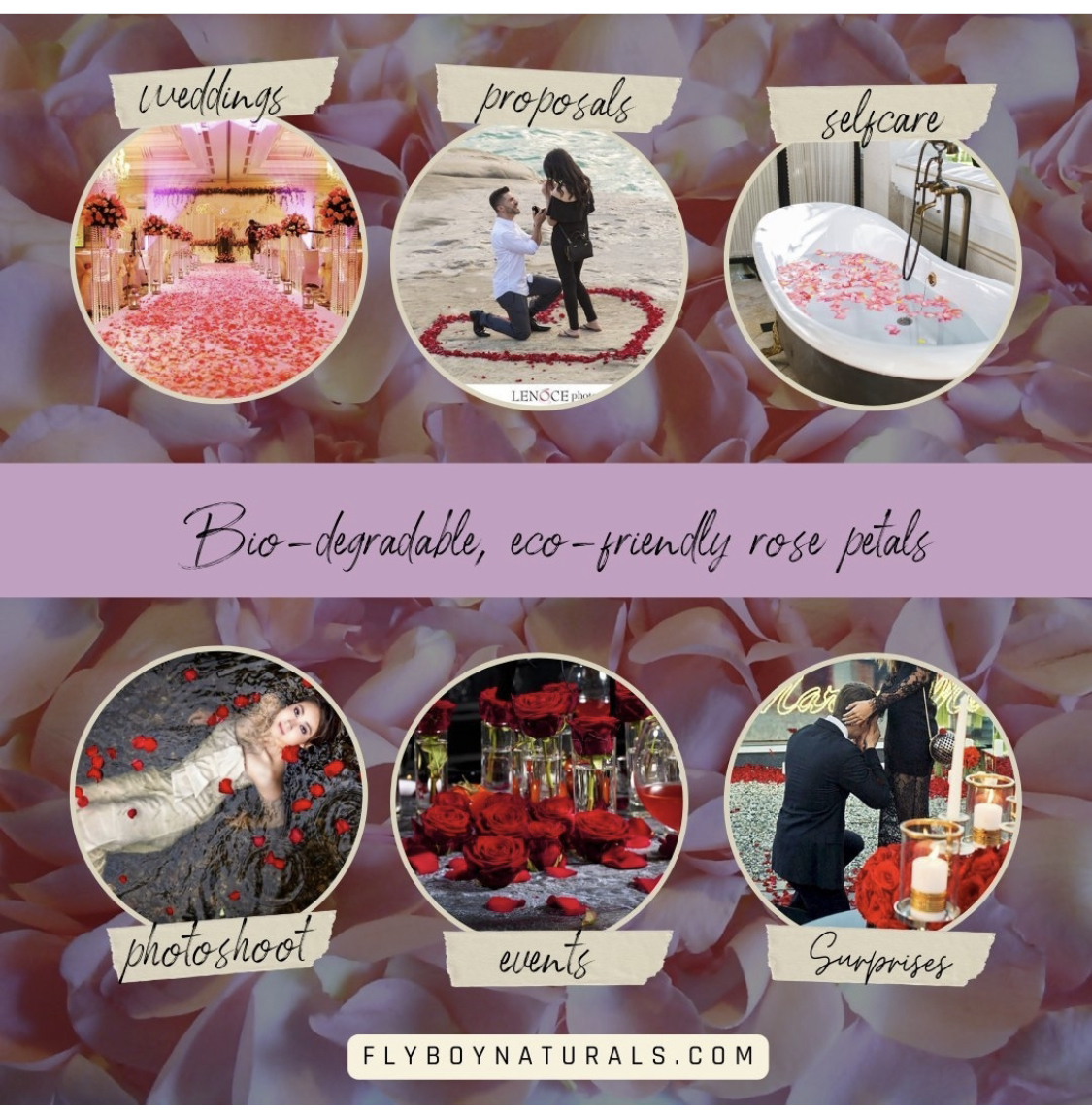 Budget-friendly: Fresh flowers can be incredibly expensive, especially when purchased in large quantities for a wedding. Freeze-dried rose petals offer a much more cost-effective solution. They can be purchased in bulk, which can help keep costs down, and they can be used multiple times, making them a great investment.
Allergen-free: Some people have allergies to fresh flowers, which can make them an unpleasant addition to any event. Freeze-dried rose petals are allergen-free for most people, making them a great choice.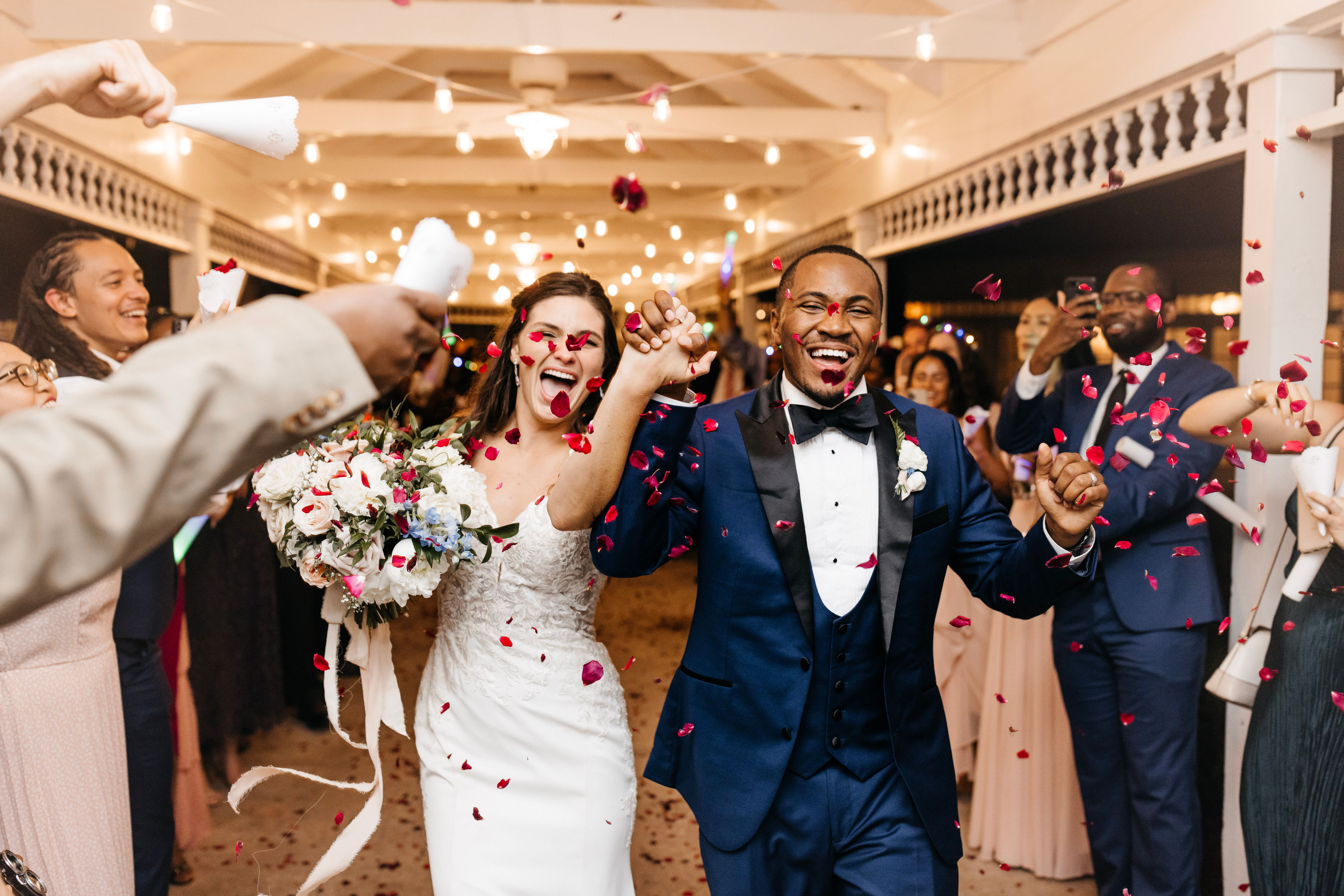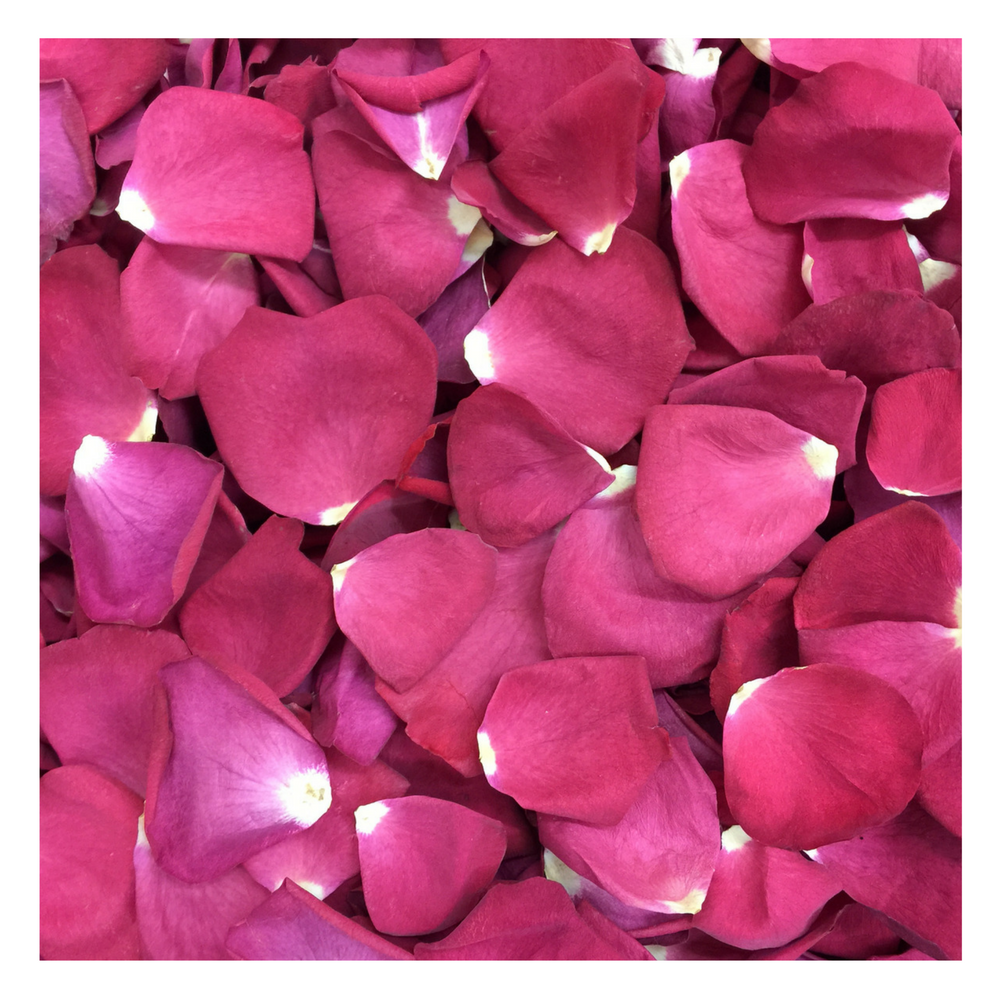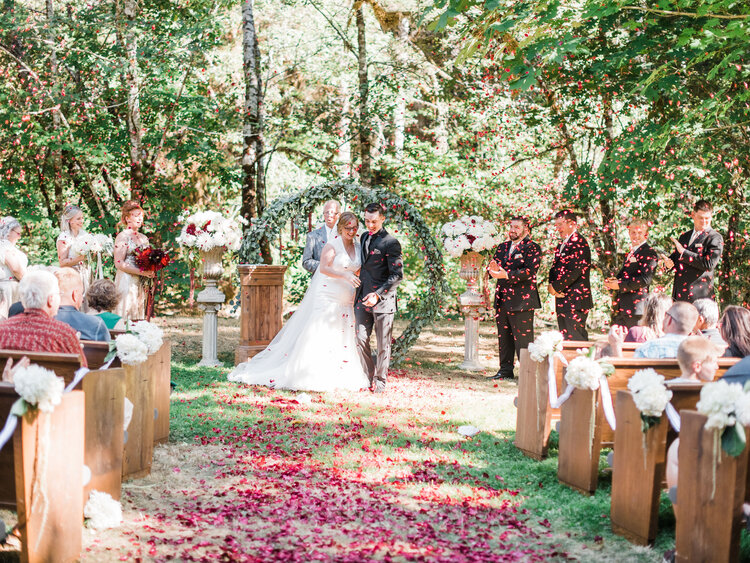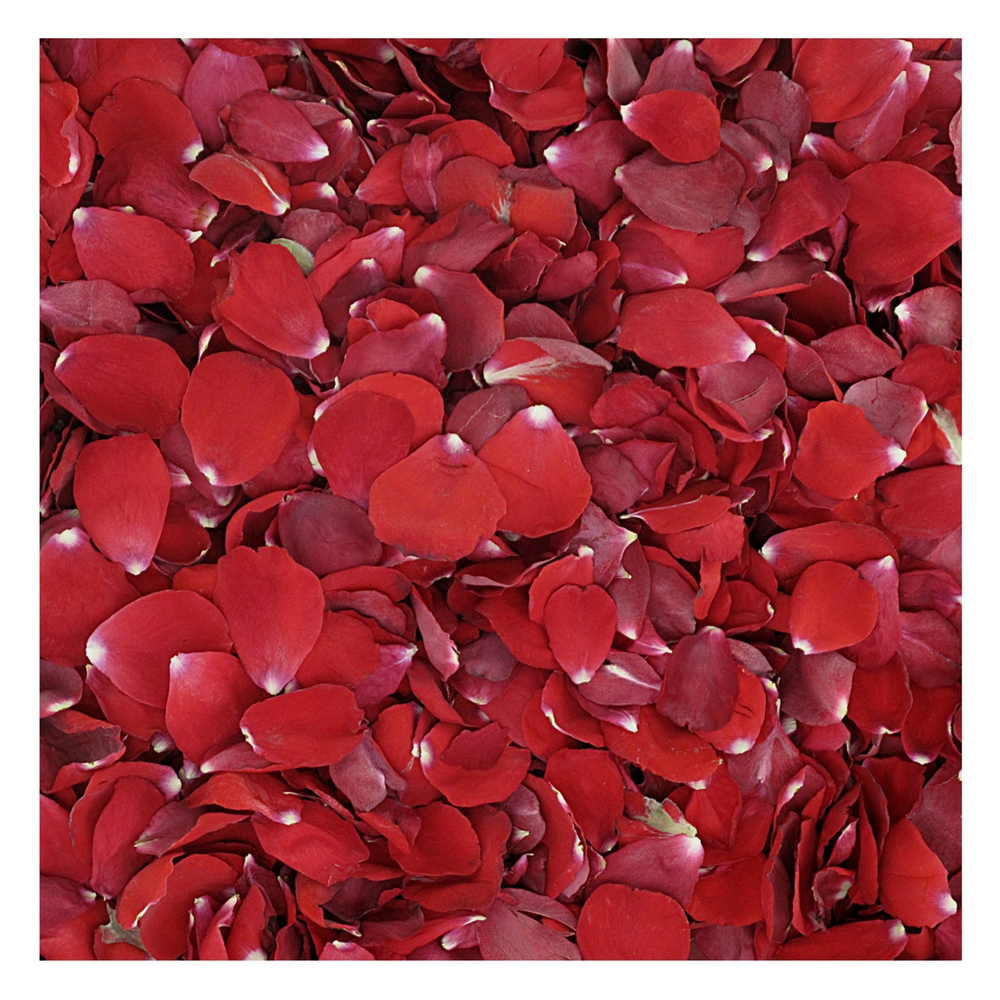 Romantic Bridal Red Rose Petals
In conclusion, choosing freeze-dried, eco-friendly rose petals for your wedding flowers offers a timeless and beautiful solution that is also sustainable and budget-friendly. With their long-lasting beauty, versatility, eco-friendliness, and allergen-free nature, there are many reasons why Flyboy Naturals freeze-dried rose petals should be your main choice for your wedding flowers. Grown in Oregon, USA
Posted by Flyboy Naturals Rose Petals on 9th Mar 2023