5 Things to Consider When Planning a Winter Wedding
Congratulations, you're engaged!
Now comes the fun part, planning your big day. Are you dreaming of a winter wedding? Well, you've come to the right place. Although planning a winter wedding can be overwhelming with everything you need to think about such as the budget, venue, food, beverages, decor, and attire, you'll remember the process for the rest of your life.
Lighting, staying warm, the weather, and having a backup plan are all things to keep in mind.
Below are five things you should consider when you're starting to plan your wedding in the winter to help avoid any bumps that may come up.
Setting a Budget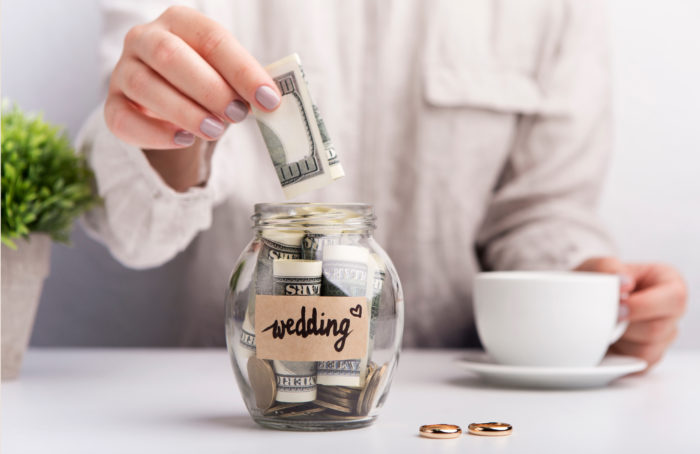 Jennifer Skulski
The first step when planning a wedding is to establish a budget. No matter how big or small your special day may be, it's important to have a realistic budget in place. It's no secret that you and your partner have other big expenses to worry about, such as a mortgage, rent, honeymoon, student loans, or other debt you might have to pay. Sit down with your fiancé and discuss a price range you can afford to spend on your wedding. If you have family members willing to help with some of the expenses, ask them what they feel comfortable spending and what they would like to help cover.
If you and your partner currently own a home and plan to stay in it for a long time, consider refinancing your mortgage to a 30-year fixed rate. This will put more money back into your pockets every month which will be extremely helpful for covering wedding costs and any post-ceremony expenses. Having a budget in mind will also allow you to allocate a certain amount to each wedding category, like the venue, flowers, or food, so you know exactly how much you can comfortably spend on each category.
Choosing The Venue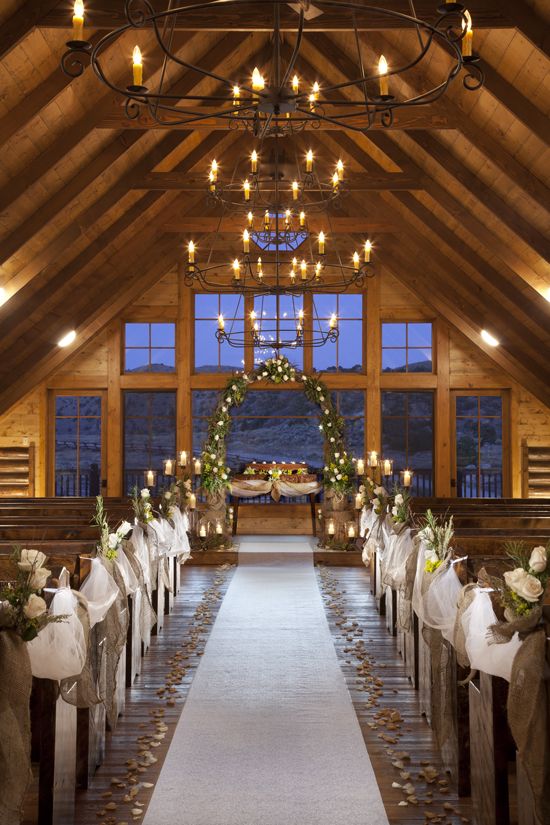 (Photo Source: destinationweddingmag.com)
You must look at multiple venue options before you choose one because there's no need to settle on a place that doesn't fit your theme or desired aesthetic. This may take time so don't stress if you can't find the perfect venue right away. When searching for the right fit, be sure to narrow it down to at least two or three places, so you can have a backup plan if your top venue falls through. If a specific day is important to have your wedding on, you may want to book the venue at least two years in advance, especially if you already have the perfect venue in mind to host your wedding at.
Of course, the date is a huge factor, especially in the winter months because of all the holidays that fall around November, December, and January. Be sure to choose a date and time that isn't too close to a major holiday because guests are more than likely to have other obligations going on.
Picking The Decorations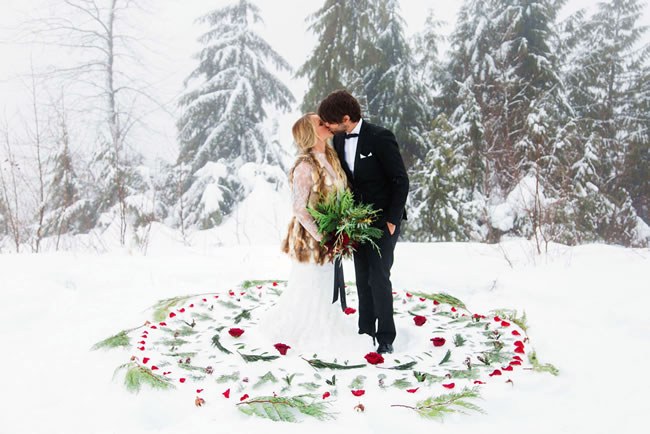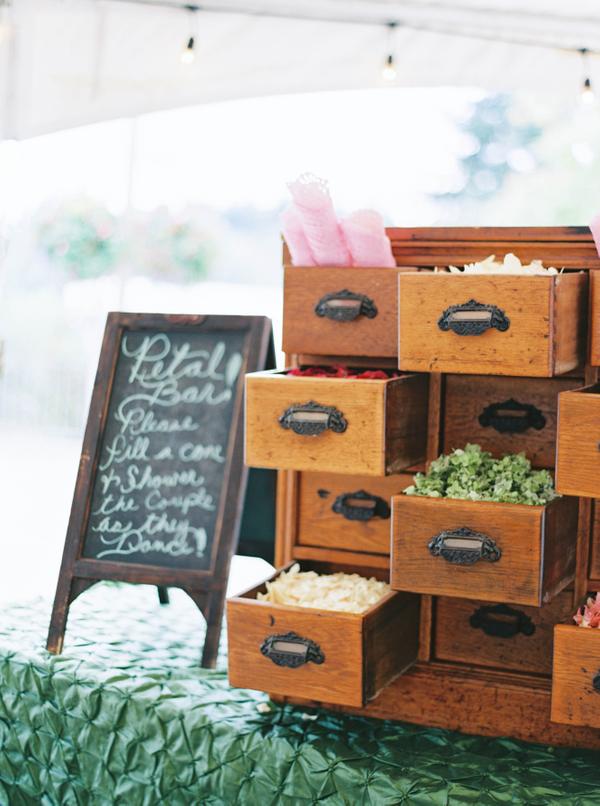 The Perfect Occasion Petals from Flyboy Naturals
The fun part of planning a winter wedding is being able to incorporate holiday-inspired decor. Holiday greens, Cedar boughs, and red or white roses are all great flower options to add to your bouquet or centerpieces. Another important thing to incorporate is additional lighting. Because you're planning a winter wedding, it'll get dark earlier. Having string lights and candles throughout the reception will add a cozy touch to the venue.
For the tables, depending on the theme, you can add red runners across them to give an extra holiday-inspired look. If your budget is tight in the decoration department, don't forget to utilize second-hand wedding decorations to rent or buy. Not only are the decorations like-new, but the price will almost be cut in half which can help save you money.
Selecting The Food & Beverages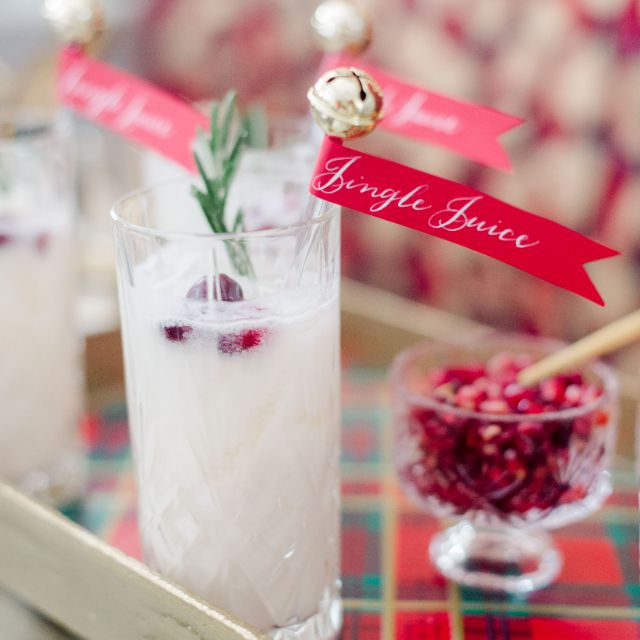 PHOTO BY ABBY JIU; PLANNING AND DESIGN BY LAURYN PRATTES
Choosing the food and beverages you want to serve at your reception can feel overwhelming. Depending on the serving style, whether you want buffet, plated meals, or family style, the food options may differ. If you decide to go with the buffet serving style, you can get really fun and adventurous with the options. A mac and cheese bar, pasta station, brick oven pizza, or a meat carving station would all be great options to offer to your guests. Because it's a winter wedding, you can also incorporate cozy options, such as soups for appetizers or cranberry sauce for a side.
If an open bar is a must at your wedding, incorporate a holiday-inspired drink menu. These may be cranberry champagne, peppermint martini, apple cider sangria, or a salted caramel white Russian. The best part is you can add as many fun drinks as you like and give them special names that have meaning or inside jokes between you and your partner.
Finding Warm Attire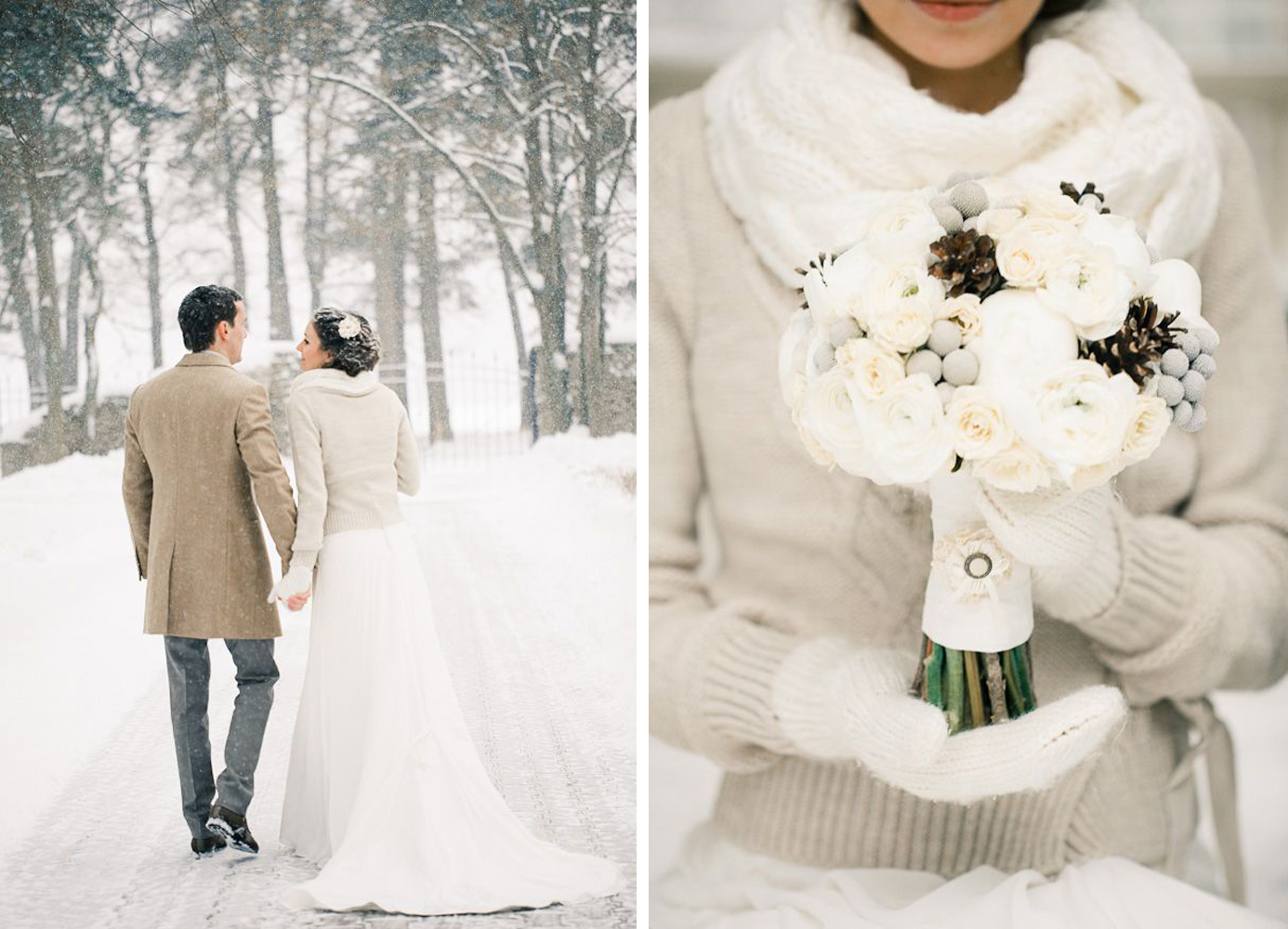 Photo source: The Perfect Palette / Bridalguide
Wedding attire is another important thing to consider when planning a winter wedding. We all know winter means cold-unpredictable weather, so dressing appropriately is crucial. For the bride, a long sleeve wedding dress might be the best option. There's a wide range of materials and designs for wedding gowns, so finding the perfect style for your special day will be something you'll never forget. For the groom, it's not very hard to find warm attire, a tux will be perfect.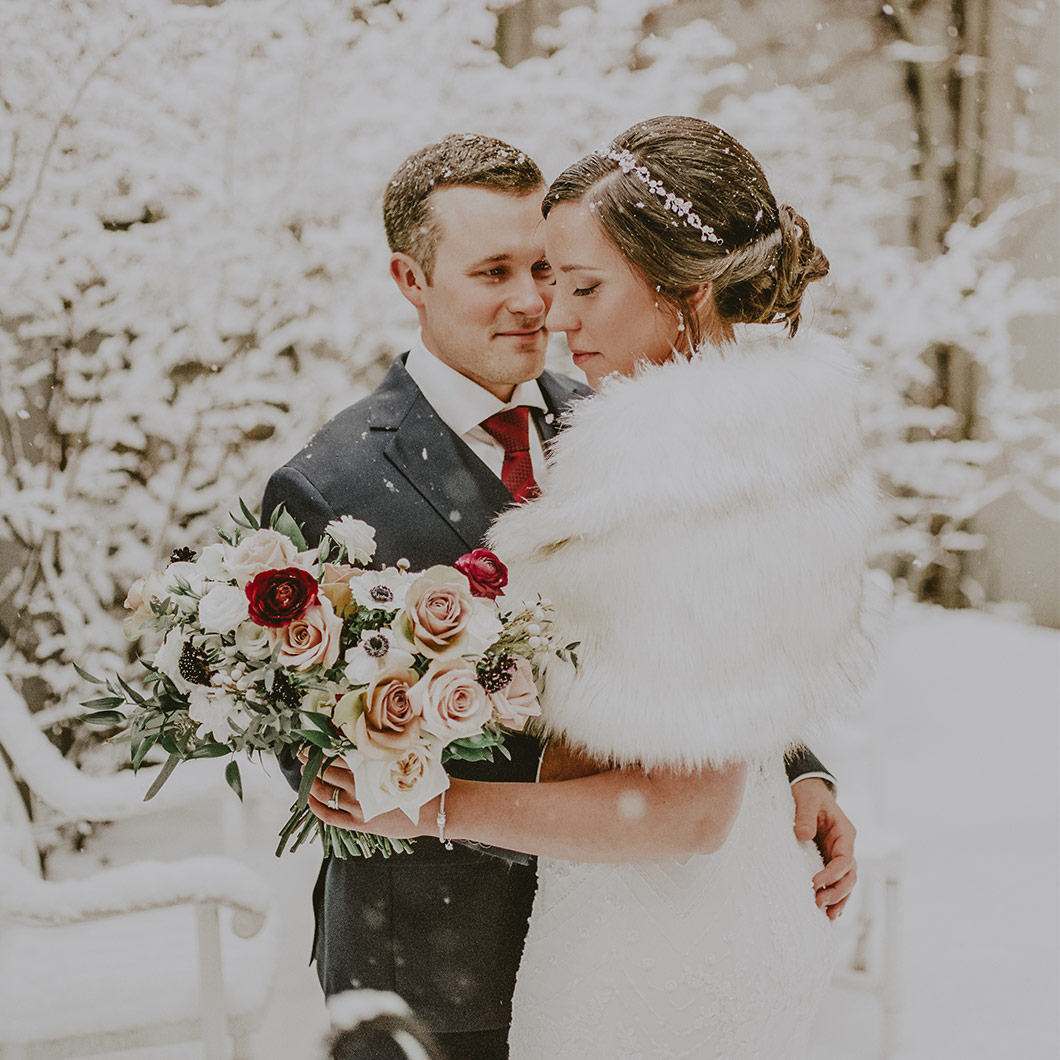 Don't forget about your guests! It's important to give enough notice to your guests so they can best prepare for the weather conditions as well. Including attire suggestions on the invitation would be a great idea so they know exactly what to expect temperature-wise at the venue.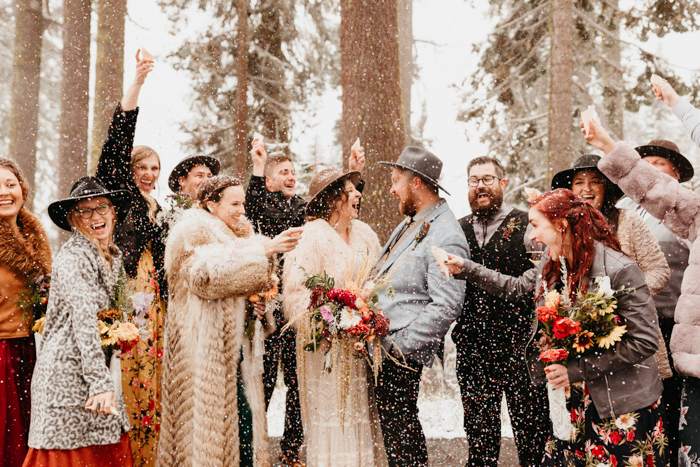 Image by Kami Olavarria.
As you can see above, there's a lot of preparation that goes into planning a wedding, especially in the wintertime. Planning ahead of time and creating a timeline and budget to help you along the way will not only save you time but from any bumps in the road that might occur. Even if something happens to go wrong, having a plan b or a solution in place will be crucial.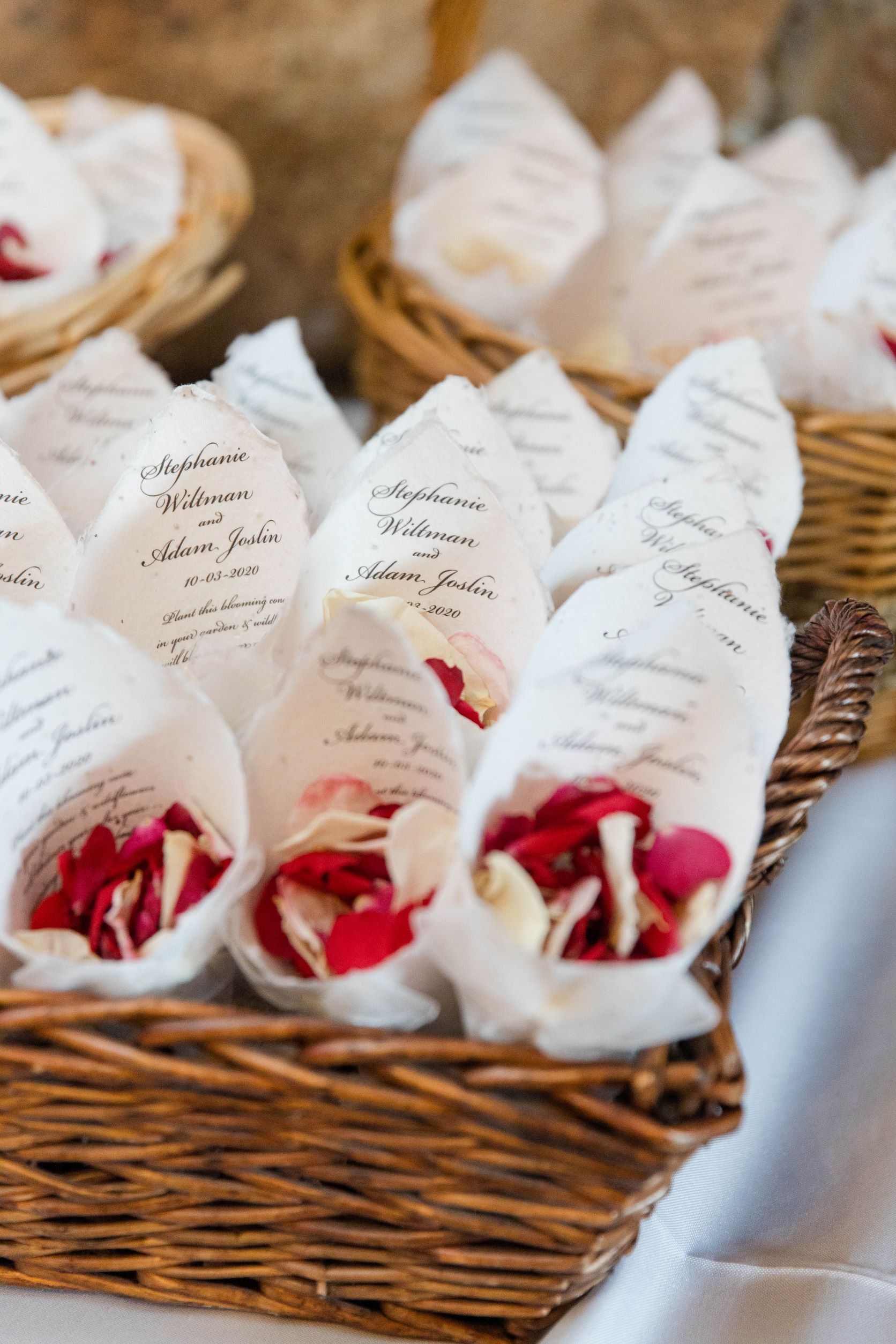 Image provided by Flyboy Naturals
We take pride in what we do as a 3rd generation of family-owned & operated farms and hope our fragrant petals will add some magic to your wedding day. Check out what we offer here.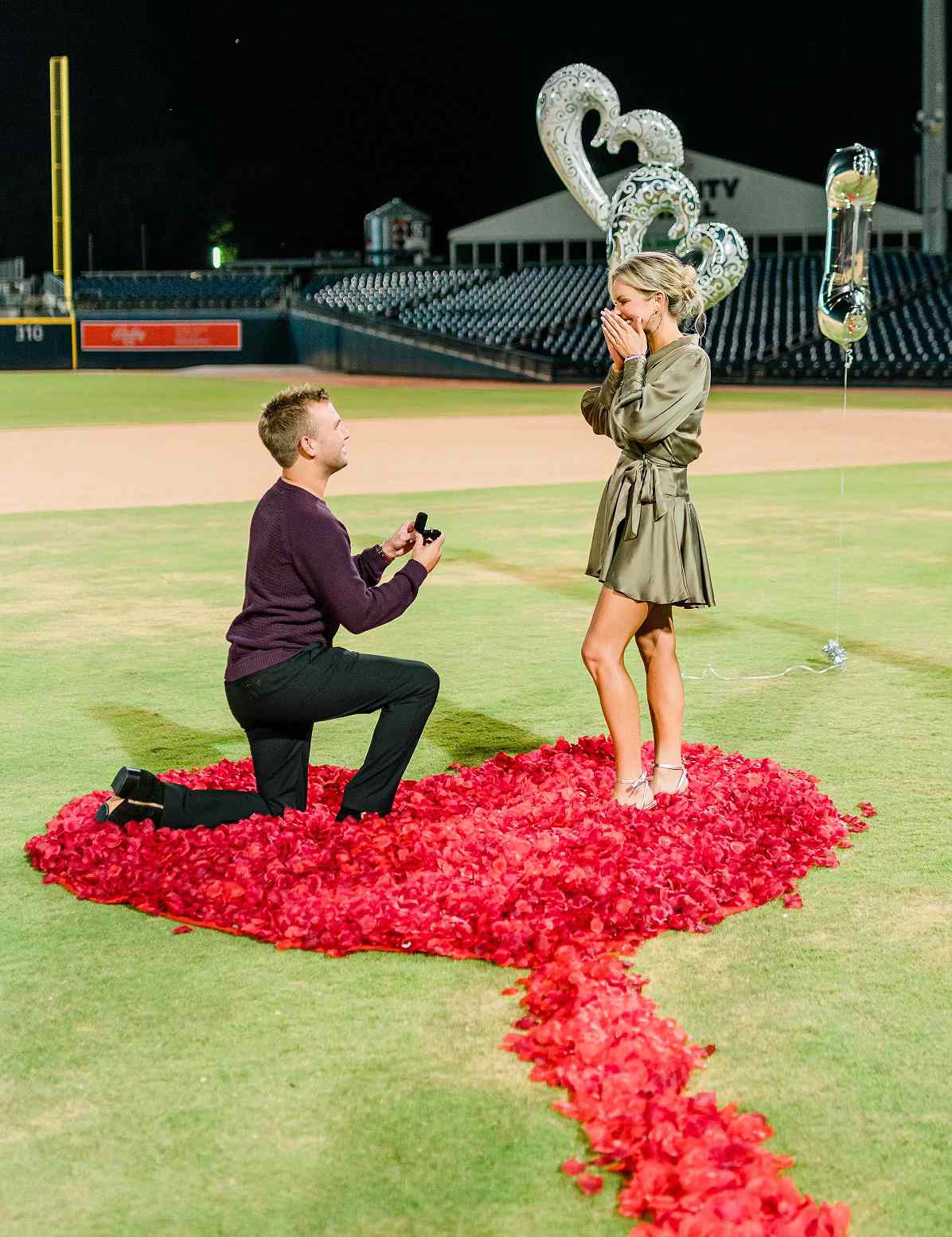 She Said YES...Such a Romantic Proposal with 175K Rose Petals!! Big News, Chase Chrisley Is Engaged to Emmy Medders.
Posted by Flyboy Naturals on 25th Oct 2022