Testimonials
show / hide sidebar
Categories
Shop By Category
Suspendisse miaculis placerat sapien at comodous loremous
What our Customers Say
5 Stars! Private User said..."We learned about freeze dried petals from a friend and they worked perfectly in our decor as hurricane vase filler, fill in table decor, and flower girl petals. Flyboys' 'bridal budget' section offered lots of color choices, were very affordable, and arrived in better shape than represented in online pictures. The option to get a sample was particularly helpful. We ordered a month in advance, delivery was quick, and after following the easy storage instructions they looked just as great the day of the wedding as the day received." 1.6.2017
Eco-Friendly Rose Petals for All of Life's Moments You Cherish and Celebrate
Customer Love | applause | rave reviews | testimonials | accolades | compliments | comments
Our goal is to make our service and your experience exceptional. Every time you order!!
Scroll down for a special discount coupon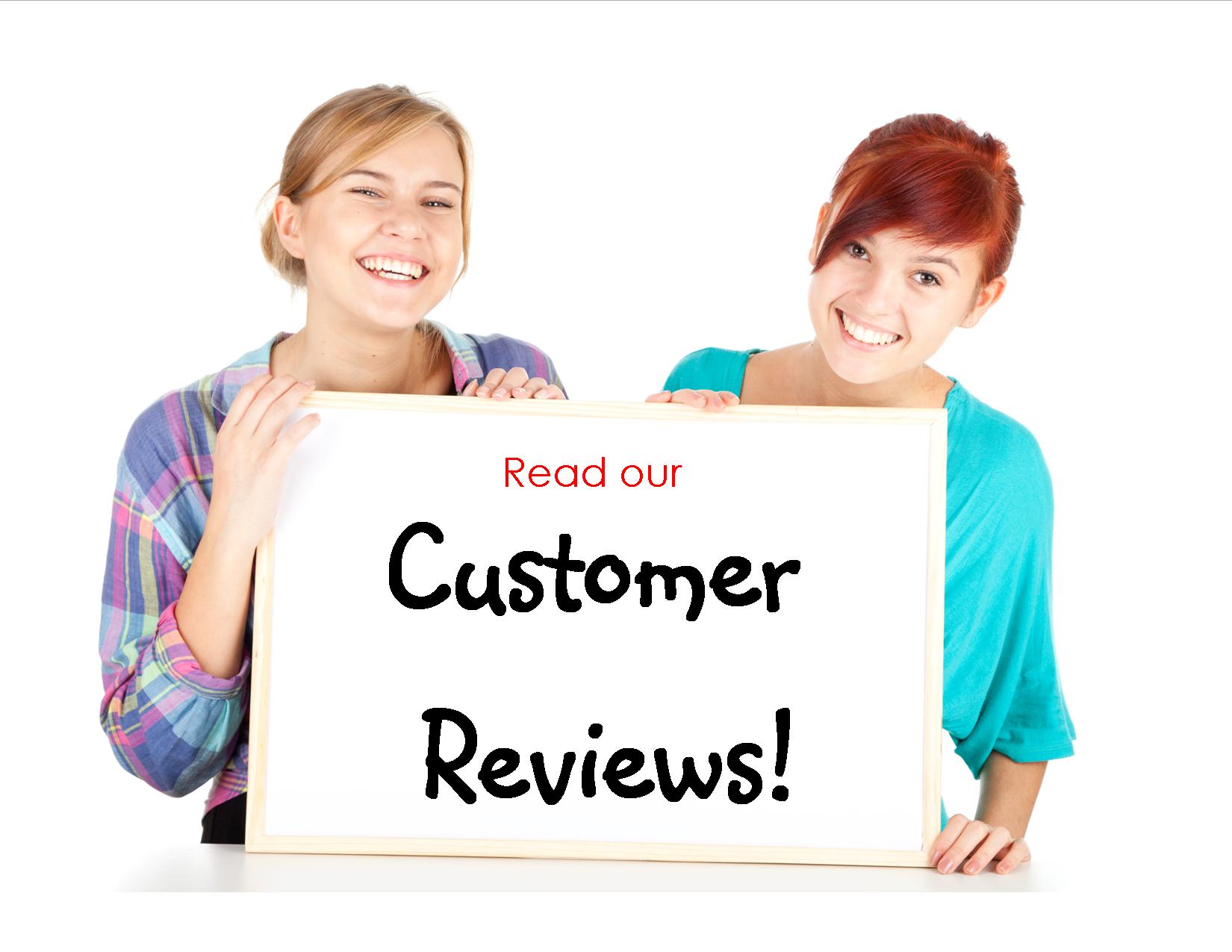 Flyboy Naturals is an Eco-friendly family business. We produce "America's Premium Freeze Dried Rose Petals", which are grown, harvested by hand & preserved on our farm in Oregon. We are proud to be celebrating 25 years of providing excellent petals, flowers & greens along with our award winning customer service 1992-2017
"The elegant effect of Flyboy Naturals rose petals is unmatched by any other wedding decoration." Your dream wedding can be a "Green Wedding" breathtaking, beautiful, bio-degradable and affordable.
"The petals have arrived and they look amazing once again. Thank you, thank you, thank you for providing a fantastic service. Have a nice day" Gill
We have the best customers ever!! Thank you Molly for making our day.
"The petals came in excellent packaging and were as described. My flower girl used them as throwables at my outdoor wedding. I loved that they are biodegradable, so if the wind carried a couple away and we were unable to clean them up, no big deal."
"Just what we were looking for and the price was very reasonably!!!!"
"The petals smelled sooo good. They were here on time for the wedding. Thank you so much and if I ever need more I know where to go."
"You were so right. 30 cups after the "fluff". (You might want to include a little " extra- added instructions" for people like me! . Thank you for reaching out so promptly and for making this small transaction so personal and professional. I wish you and your company success and good fortune. You deserve to reap the rewards of your conscientious efforts and your gracious interaction with your customers. Feel free to use my emails as a testament to your customer service and product excellence. Regards." Molly
Yeah!! 1st review of 2017
What a great start to the new year
Happy New Year Everyone!
ATLBride said..."This vendor was absolutely perfect and provided beautiful flower petals for us at a great price. Thanks!" 1.1.2017
"Jami is soooo nice on the phone! I called to ask how far in advance I could order dried rose petals for my wedding and the phone was answered on the first ring. She was friendly, polite, and helpful. I placed my order and couldn't be happier with the outcome. We got married on a beach and took a large group photo with all our guests tossing petals in the air. After, we used this photo as our thank-you card. Thanks Flyboy Naturals!
Side note - I ordered way too many rose petals, but they were really fun to have as a keepsake from the wedding. If I had used the calculations they have listed on the website, it would have been the perfect amount." Claire M. 12.27.2016
12.26.2016. Private User said..."Our dried rose petals were absolutely perfect!! They arrived in a timely fashion and were better than expected!"
Abigail said..." The rose petals I ordered came extremely fast! The color is just like the picture displayed, and they still smell amazing! Can't get over the smell! I'm excited to use them in out upcoming wedding!" 5.0/5.0 Quality of Service: 5.0 Responsiveness: 5.0 Professionalism: 5.0 Value: 5.0 Flexibility: 5.0 12.19.2016
Flyboy Naturals Rose Petals responded with the following comments:
That's so exciting Abigail. Thank you so much for the 5 star review & wonderful comments. We are very grateful...and excited to see your photos! ENJOY every moment.
5.0/5.0 Quality of Service: 5.0 Responsiveness: 5.0 Professionalism: 5.0 Value: 5.0 Flexibility: 5.0 Private User said..."They looked great for the side of our aisle at our outdoor wedding" 12.14.16
Flyboy Naturals Rose Petals responded with the following comments:
Thank you so much for the rating and comments. We are happy that you were so pleased with your petals...we would love to see any photos you might like to share!
Private User said..."Had a great experience with Jami at Flyboy Naturals. Another vendor referred me and I was thrilled with the outcome. Made one quick call and she was very friendly and helpful - even gave me a great discount for ordering a large quantity not listed on their website. We received the petals promptly and they looked/SMELLED great! The petals themselves are very light weight and silky, making them perfect for post-ceremony flower toss (the photos came out great!). The small expense was well worth it!" 11.1.2016
Flyboy Naturals Rose Petals responded with the following comments:
Thank you so much! We would love to see the photos of your flower toss :-)
"Attached is a picture of the Spring Love Petal Blend we scattered when we put my parents' urn in the Pacific Ocean west of Pismo Beach, California on Saturday, October 22, 2016. They were not only lovely on the water, they also had a heavenly scent.
I just wish the picture also included one of the humpback whales we saw while we were out on the ocean. At one time, there were at least six of them around the sailboat. It was as if they were there to escort our parents on their journey.
The urn sank rapidly, but the petals stayed floating close together which allowed us to circle the spot once before returning to the harbor." Thank you, Sandra L. Souza
"Beautiful fresh looking dried petals!
---
I was super impressed with the quality, texture and color of these petals. They were perfect for the confetti cones and ceremony aisle decor." 9.12.2016
"I just wanted to say thank you so much for the gorgeous hydrangeas! Everyone loved them and the extras you sent certainly didn't go to waste. I only needed a few for the wedding (it was a really small one) so I popped a couple in a rosy posy bowl and sold several out of the cooler in rapid succession. I had advertised they were coming in knowing I would have a couple extras, so we sold a bunch as loose stems, too. I didn't get nearly as many to play with as I had hoped, but I was still able to make a couple pretties for custom orders. I snagged what photos I could...they went fast. :) The last one is on my table at home, where it has sat for close to a week still looking amazing. Thank you so much!" Elin K. 8.16.2016
Fleur de Lis Floral & Home
Newport, WA 99156
www.newportflower.com
www.facebook.com/fleurdelisfloralandhome
"I loved my flower petals. I used rose and lilac petals. I was amazed on how fragrant they were. Not only did I decorate the walk way, they were used to throw instead of rice. Thank you! I loved them!" Kristin S. 8.11.2016
"If you want to use rose petals for anything I totally recommend Flyboy Naturals. I used them, they're local to Douglas county but ship all across the country cause they're the best :)" Jessica S. 8.10.2016
"This product is beautiful and a great value. The petals arrived quickly and as described." 5 STARS! Jen Wedding: 07/30/2016 Reviewed On: 08/05/2016
Gail said... 5 Star rating"I ordered the hydrangea petals and while I was surprised they came on stems, after taking them off, the amount (60 cups) was true. If you order them, give yourself time to take them off the stems. I put them in small organza bags for my daughter's wedding." 7.30.2016 Our hydrangea petals do come on small little brackets...have not heard of anyone removing the individual flowers before...would love to see photos Gail!
"I cannot wait to receive these, they look beautiful and will fit in with my daughters wedding perfectly. Glad I found your site and I will be sure to share it. Thank you to the person I talked to this morning, you are very kind and helpful!" 7.26.2016
Kelsey said..."Love love loved my rose petals that I purchased from Flyboy Naturals. They were the absolute perfect addition to our wedding reception and ceremony. They came in perfect condition and in a very timely manner!! I will definitely order again!! We got so many compliments on our petals!! Thank you Flyboy Naturals!!" 7.17.2016
"I purchased 120 cups of the mixed assortment of rose petals and they were perfect for my wedding. Everyone was astonished they weren't fresh but freeze dried. I had plenty to toss and sprinkle on all my various tables. I even kept a bunch as a keepsake! I recommended this assortment because it is the most cost effective and the colors really blend with whatever you are doing. Not everything has to be matchy matchy!" Sarah 7.8.2016
"We bought the imperfect petals and they worked perfectly for our flower girl and our petal toss after the ceremony." Private User 7.8.2016
"Hydrangea were beyond F A B U L O U S!! I can't wait to share photos!! Two happy happy brides!!" Thanks! Shelly | Shelly Sarver Designs | www.shellysarverdesigns.com 6.21.2016
"Our wedding was at Sandals Whitehouse, Jamaica. Easy ordering, fast delivery, and the perfect complement to our wedding and pictures! Attached are some pictures of how we used the petals. They worked perfect on the beach! Thanks!" Paige & Kory 2.25.2016
"They petals have arrived and they are beautiful. They had been lovingly packed and I loved the sample heart. Thank you for everything." Gill 2.24.16
5.0/5.0 Quality of Service: 5.0 Responsiveness: 5.0 Professionalism: 5.0 Value: 5.0 Flexibility: 5.0 Shari said..."Quick to respond and such nice people to speak to and work with! Our dried rose petals for our aisle came extremely fast. We opened the box and they softened so nicely! I ordered so many that I gave the extra ones to the hotel for the next bride to use! A pleasure to work with Jami from Flyboy Natural. Their prices were extremely reasonable. I'd highly recommend ordering from them!" Wedding: 12/29/2015 Reviewed 1/18/2016
"The newly married couple begins their life adventure amid a waterfall of beautiful rose petals supplied by Flyboy Naturals. A perfect ending to a perfect beginning. January 2, 2016 wedding at Prince of Peace Church Catholic Church; reception at Longwood Golf Club (where picture was taken) will send more when the bride shares. Thank you." Donna C 1.7.2016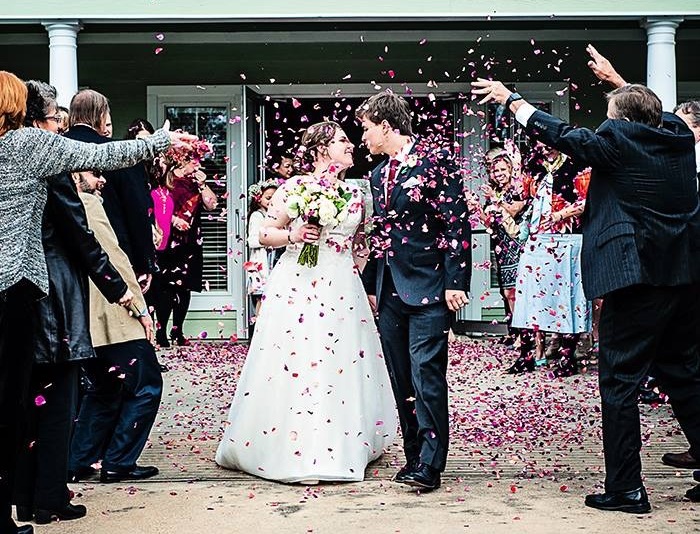 "Sandy said...Use Flyboy Naturals, the quality and value can not be beat. And important to me is the fact that the owners and employees are nice, decent and caring humans."
Flyboy Naturals Rose Petals responded with the following comments:
We are so happy that you were pleased Sandy...thank you for your reveiw....You really made us happy & so proud!
5.0/5.0 Quality of Service:5.0 Responsiveness:5.0 Professionalism:5.0 Value:5.0 Flexibility: 5.0
Private User said..."
Wonderful flower petals for the exit. They floated down so beautifully and made such a pretty scene" 1.7.2016
5.0/5.0 Quality of Service: 5.0 Responsiveness: 5.0 Professionalism: 5.0 Value: 5.0 Flexibility: 5.0 Private User said... "I ordered rose petals for a Memorial Service at Sea. The petals looked beautiful floating in the ocean as well as decorations on top of the table. Great customer service and quick delivery!" 1.7.2016
"Thank you so much for your rapid response. You have gone far beyond what I expected to make sure my daughter's wedding is special. I appreciate your helpfulness. I will send pictures to you of how the petals are used. I am really impressed with your customer service. Thanks, Sharon H." 1.6.2016
Private User said...5.0/5.0 Quality of Service: 5.0 Responsiveness: 5.0 Professionalism: 5.0 Value: 5.0 Flexibility "Jami provided great customer service and the flower petals ended up being a life saver the day of the wedding!" 1.6.2016
5.0/5.0 Quality of Service: 5.0 Responsiveness: 5.0 Professionalism: 5.0 Value: 5.0 Flexibility: 5.0 Vicki said..."Jamie and her staff do an amazing job to deliver a very unusual product that has added so much depth for all of my events. I highly recommend flyboy naturals!" 1.5.2016
Private User said..."Excellent service. They noticed that my wedding was in two weeks so they expedited my order and got it here in a couple of days free of charge. The petals smelled amazing and looked great on my isle!" 12.31.2015
Amrta said... "
Jamie was phenomenal to work with! She was very helpful in supplying me with exactly what was needed to bring my ceremony to life! We had enough petals to do a beautiful ombre aisle and it was a show stopper!!! Plus it smelled amazing. No one could tell they were dried petals especially when you steam them before hand. I will definitely use them again for any future event"! 5 stars for sure.
"I used Flyboy naturals petals for my 20th wedding anniversary vow renewal ceremony and couldn't have been more pleased! Jami is a dream to work with and has great suggestions from her vast years of experience! Very proud to support a family run business that takes great pride and care in their work! Make your event that much better by choosing this wonderful business for your petal needs and you won't be sorry!!!!" Carolyne Mason
"Wow the rose petals were just amazing. Worried when they got here as we were going through bad heat wave. We placed then in dark room with air conditioner and the fragrance was just as beautiful as the day they arrived. I have great pleasure and no qualms telling everyone where we purchased Kim's rose petals. Made the wedding perfect. Kim has a few left for kept sake. It was a magical and awesome day for the couple." Kind regards, Barbara
"I absolutely love the lilac petals we had received for our May 2015 wedding. They smelled like tea! We ordered a variety of colors, which really filled out the tables. We also used them for the flower girl; however, the purple (we didn't mix them for the flower girl basket) doesn't show up on green grass so well or at least not with the couple of handfuls she used. Thanks!" Richard and Nikki
"Our petals have just arrived! Just want to thank you as the pink mix is great - really pretty! Also, the bridal white I reckon must be the "whitest" batch we have received – fantastic! Thank you!" D.K. - Queensland, AU
"I was so impressed with the customer service that I received from Jami, she happily sent us samples so we could pick the perfect blend for our daughters wedding. It was a beach wedding and we used the petals to make a circle for the ceremony and for a petal toss after, both of these made for stunning photos! Was so pleased with the petals that I gave them as a shower gift. Would highly recommend them!" Jacque
"YOU ARE WONDERFUL. THANK YOU FOR CARING AND GOING THE EXTRA 25 MILES TO MAKE US HAPPY CUSTOMERS. I APPRECIATE YOU!!! Thanks so very much, Nancy"

"I just received my rose petals today and I wanted to send a quick note to say thank you! I love the way you guys take the time and care to package the item, it really gives a sense of love for what you do!" Kahlijah C.
"Thank you for the beautiful rose petals that we ordered for my daughters wedding! We loved the packaging - such a happy sticker to put on the box! And the added touch of the lollipop and and pretty tissue paper made it enjoyable to open! And the petals were beautiful. I was going to post you a picture but the girls only threw a few on the ground! Lol :) I'll see if the photographer captured any of it :) "
"My husband and I were both standing in our friends wedding this past weekend and as a wedding gift we decided to order rose petals for the aisle after hearing the bride talk about wanting them. This was a win-win because we knew they would like them and it was nice to talk something off of the bride and grooms to-do list for the wedding. Jami was very helpful with picking out the right type and blend of flowers to use and the results were STUNNING! The petals looked beautiful as she walked down the aisle and matched everything perfectly! They were mailed directly to the bride and groom so they had them ahead of time and were so happy with the colors! We will send photos once we get them but had to share how great they looked this weekend! Thank you for all your help and your wonderful product!" Kelsey & Kyle N., WA
"I was so pleased with my peonies that arrived today!! It is amazing how fresh they are, it looks like they were picked here! Oregon to New York, just fabulous!!! Your quality is top notch! Thanks so much."
Jacque McConnaghy Skaneateles, NY
Customer love... "The peonies arrived in perfect condition. I followed the enclosed instructions and this is the result...wow! The perfume from the flowers is impressive and the blooms are magnificent! Thank you Flyboy Naturals for filling my house with your farm fresh peonies."
Jodi McLean Monterey, CA
"I just got an email from grandma… she loves the petals! She said thank you so much for the fun gift… and she said they are lovely and amazing!
"The petals are so pretty and the literature that came with them is lovely! Thank you so very much for sharing this wonderful gift with me. I really enjoyed seeing it all and look forward to doing some fun things with the petals!"
Thank you again, so much for making my grandma's day!! I will let you know what she does with the petals. You're the best!!" Thanks! Janelle
______________________________
"Flyboy Naturals is stupendous. They not only have gorgeous real flower petals which I use for packaging in my lingerie business, but they have superb customer service. They are super helpful, responsive and a pleasure to do business with." Antonia Townsend Enclosed: Luxe Knickers Delivered Monthly www.TheEnclosed.com
"My blush peony petals just arrived and they are beautiful. The colour is perfect. The scent is lovely. I am thrilled. Your product is outstanding.
Thank you very much. I will send photos from my daughters wedding as to how we used them." Colleen
"WOW!!! That was super amazing.. FAST ship and beautiful BEAUTIFUL!!! I will highly recommend your company. Thank you so much for helping to make our
#wedding
#day
special. I like the fact that your in Oregon too
We are getting married at Camp Turnaround in Gales Creek.. Again thank you so much"
"We are excited to share this fabulous photo with you!!"
"I am attaching a photo with your rose petals. It is from my daughter Jennie's wedding. We loved the petals. 11/12/13 at San Francisco City Hall. Jason & Jennie Chrisenbery. I will forward some photos of the rose petals being tossed in the air as they exit the city hall! Take care and thank you for your help in picking out the petals." Ann
"I was so happy with your products this summer! We used your products for
our private ceremony with our family in June 2013 and our renewal in August 2013 with our friends at a backyard picnic. This picture was sent to us by a wedding guest of one of my friend's little girl throwing the petals in the air. I have copied Rebecca's mother on this e-mail if you would like to contact her. Everyone loves this picture therefore, I have attached it for you. I promise to send pictures of our wedding soon...

Thank you again for the great products and quick service!"
Sincerely, Karen Condren Fox

"The wedding date was June 29, 2013 at The Stables (ceremony) and the reception was held at The SpringHouse Restaurant. Both properties are located on Lake Martin at the Crossroads, in Alexander City Alabama.

"The snowdrop hydrangea petals were perfect for the look Brooklyn wanted for she and Chris's send-off on their wedding evening. The petals looked like snow in June!" Jami, you know customer service! You went beyond the call of duty and made sure we received the petals on time, and you made certain we were totally please with our purchase after we received them. The care instructions were easy to follow that was enclosed in the package! Thank you for the special attention!" Amanda Cannon



"Flyboy Naturals provides the most beautiful rose petals! I recommended them to one of my clients who used ivory rose petals all the way down the aisle for their wedding ceremony. The results were stunning and created a "wow" factor when guests walked in. Jami was a delight to work with and extremely helpful in guiding us on how much would be needed to cover the specific area we were working with. The shipping was fast and the petals arrived in great shape. I can't wait to work with Flyboy Naturals again and use their petals to create more spectacular events!" Anna K Events


"Loved these! I ordered the bridal ivory rose petals to use at our ceremony and they were absolutely beautiful! They were great too because I was able to use them without a "runner" underneath because they won't stain when stepped on-- totally lived up to that promise! I did research several other similar companies but ultimately decided to go with Flyboy Naturals because of their pricing + reviews and am so happy with them! I cannot say enough about these petals, I would definitely recommend these to anyone who asks. The shipping was super quick, I think they arrived just a few days after my order-- I ordered them in February for our April wedding, was a little nervous about how they would hold up over the time but we followed the directions and kept them boxed in the top of the closet and they looked as good a new on our wedding day!" Sharla


"The main reason why I ended ordering with Flyboy Naturals is the value. Their choices are extensive. I ended up making a mistake with the order and they responded right away with a friendly smile and corrected it in no time. For sure I'll use them for my upcoming weddings and I will recommend them to anyone." Chantal


"The rose petals I ordered were wonderful! Much more than expected." Brouillard


"Thank you so much for your help with ordering our flowers. I was told that the scaterring was beautiful. Although I was there, the canoes had to go out quite far away. There was a small craft advisory that day and quite windy. I had hoped to get you some footage but was not able to because it was so far out. The family members that were on the canoe however said that it was so beautiful. Thank you again for your help." Vern

Flyboy Naturals is honored to be part of your memorial service. Thank you so much for choosing our company for such an important event...a celebration of life!



"The wedding was held at the majestic Seljalandsfoss waterfall in Hella, Iceland on April 14, 2012. The bride and groom are from Plymouth, Michigan and are a destination wedding planner and photography duo. Iceland does not have a thriving wedding industry as the United States so planning a wedding there is an incredible feat as items and vendors are not as readily available. The bride was very specific on the colors she wanted to see in her isle way.

Sadly, Iceland could only offer a plain white petal in the amount it would take to fill a 4 foot wide by 20 feet long isle way and the price tag was out of their budget. After some research, stumbling upon your amazing website, ordering several color samples it was settled- they were importing their petals to Iceland.

They used 60,000 of your Very Berry petal mix and it was breathtaking against the romantic Icelandic terrain. The Very Berry mix offered all of the shades of pink the bride loved and would be versatile enough in color to still be stunning in the snow, lava rocks, in rain, or grass. The customer service I received from your team was top notch.

Since the petals were being sent directly to Iceland, I would not be seeing them until days before the wedding, I had requested a few photos before shipping. Your team graciously complied and they looked exactly as the photo when I arrived in Iceland to lay them down on the isle way! Flyboy Naturals should be on the top of every destination wedding planners vendor list!"

With a smile, Ann Peters www.PhotosByMissAnn.com www.IcelandWeddingPlanner.com


"I recieved my box of flower petals today and cannot wait to use them, I have stored them until the wedding but never imagined how beautiful they would be. I would never have imagined the smell either.

Thank you so much and your service and product have FAR exceeded my expectations. I am having a hard time not opening the box to smell and look at them every five minutes. I will send pics after the wedding but pictures just don't do these justice."
Thanks again!!!!!!! Charisse


"I just got back home from deployment and opened the box of petals. They are gorgeous!!! I also see you put a ton of extra petals in the box! Thank you sooo much, that was so kind of you. I also really appreciate you holding them until closer to the time I got home(which took a bit longer than expected). I hope you are having a wonderful holiday season." Thanks again, Kelly A.


"In July I ordered 12 cups of your deep red freeze dried rose petals for my mother's funeral. We used them to sprinkle over the grave site. I had them in a basket. As part of the ceremony we made a circle around the site and each person took a handful and spread them over her and my father's grave.

It was a beautiful ceremony and I loved looking at the final effect as we walked away, knowing the petals would remain there long after the fresh flowers faded.

Later during the day we visited other ancestral grave sites between two cities, repeating the ceremony, honoring all the ancestors with gratitude and appreciation. Flyboy Naturals made the ceremonies extra special.

We also donated two trees to be planted in my parent's memory at a new medical center in their home town. We sprinkled the rose petals around the base of the planted trees during a planting ceremony.

I was very touched and grateful for the three extra free cups you added to the order.
I am just now going through paper work and clearing up estate details but wanted to share this with you, before any more time has gone by, as part of closing up her estate.
Thank you for being there and providing wonderful floral products.You're freeze dried petals are tops. I've recommended your company to a number of people already."

In gratitude, Mary



"The peonies arrived today and they were absolutely killer gorgeous!" Amy-Sedona, AZ FRESH CUT PEONY FLOWERS


"Hello- I just wanted to send you this picture of how I used the rose petals at our small but wonderful wedding this past weekend. The petals were beautiful."Thank you, Lisa Schulz 6.21.12


"Thank you very much I am very HAPPY since I received the petals, smell so good. And I love the cones with my daughter name Thank you again. I sent the pictures to my daughter and she is very happy too. She is in France and she is going to come to Mexico for her wedding..That's suppose the petals was a surprise for her , but I couldn't keep the secret ha ha." Saludos, Ivonne 6.21.12


"It was a picture perfect day! Our wedding coordinator Shay Brown with Shay Brown Events is due much of the credit for bringing our daughters (& my) vision to life.

Shay and her staff did a beautiful job with the preserved peonies! In a wedding world where any of us could just toss petals on an isle...Shay and her staff created a beautiful peony display and a magical walk down the aisle!

I loved the Flyboy Naturals ease in ordering and how you helped to determine just how many cups we needed! Hundreds of cups later and see what was done?!! The peony petals were absolutely amazing. I personally will continue to order your petals for future events I coordinate. Thank you...I hope the upcoming ceremony aisle photos to be just as beautiful!" All the best...Thank You, Donald & Robin Spence


"I just wanted to let you know that I am SO thrilled with my petal order! Both colors are gorgeous and you were right about them looking great blended. I am so excited to have this bold addition to our ceremony decor without spending a fortune. Thank you so much for all your help and advice! I have already recommended you to my local florist and will be telling all my brides about you." Thanks again! Alyssa


"I ordered your freeze dried Hydrangea spring colors. I wanted to take a minute to tell you my story and how I used your product. Landed on your website through a google search, placed my order, and was very pleased that they arrived promptly, in great condition, beautiful and fragrant. Two days later I put them in a pillowcase and packed them in my luggage to be checked on a plane to the Bahamas. I unpacked them on the 60 foot schooner I'd chartered to cruise the Exumas. They made the trip relatively unscathed, perhaps a few more pieces there, but they made my cabin the best smelling place below deck! This was a special boat, my husband used to be the Captain of this boat that runs church youth groups and scouts on mission trips in the Bahamas. He passed away three and a half years ago. Family and the closest of our friends joined me on this final voyage for Tim's remains. Your beautiful flower petals were tossed into the sea by them during the scattering of his ashes by my son and me. We were positioned low to the water on the swim platform and it was such a beautiful sight to see them floating down onto the water from above us, mingling with his ashes. I could still smell their fragrance. I'm sharing a picture. Thank you for the excellent service and for delivering such a quality product that surpassed my expectations and made my little ceremony all the more special. I will recommend you at any opportunity."

Patty Austin


"These are from our vacation the past couple of days. Thanks again for such a great product! Could I add that they filled our room with the most amazing scent? They were perfect." Amber Akins 5.11.2012



"I purchased rose petals from you for a funeral service for my Mother. It was on May 5th on an 82'schooner off S. California. Just wanted you to know how perfect it was. There was a nice breeze, the sails were up, my brother gave a eulogy, then he and I lowered a basket of her ashes and several flowers into the ocean. They rang the bell 8 times (final watch), played Somewhere Over the Rainbow (the ukulele version from the movie Descendents) and all the guests released their handfuls of flowers, some into the water and others into the air where they swirled like bubbles. It was one of the most beautiful things I have ever seen. She would have been so happy! I think so many people associate rose petals with weddings, parties etc but in this case they were wonderful! I hope more people consider this way to honor someone, a celebration not a funeral!"

Barb Roughton



"I ordered freeze dried petals for my petal cones and flower girl basket. I was surprised at how compact the box was, and questioned the quantity. But there were more than enough petals! I scattered the last few cups on the sidewalk leading to the church." Linda 4.5.12



"I am a wedding consultant/designer. I needed these petals at the last minute to get the correct color. Wow Jami processed my order quickly and accurately. I couldn't have been happier. I made a great impact on my bride's wedding-thanks to you!!!!!!" 4.4.12



"The quality of the rose petals we ordered was excellent! Also, they provided a much higher quantity of petals than we expected! I would recommend this for anyone looking for rose petals in their wedding." 3.17.12



"Beautiful flowers exactly as shown on their site. They arrived quickly and the response to my question regarding delivery concerns were answered quickly. Lovelovelove your product and your professionalism. I've recommended you and am happy to share my experience with others. Thank you so much!!" Jayne B. 3.10.12



"Thank you so very much for supporting our event this year. We can't express the gratitude and elation we have for what you do to support our organization, but more importantly, Breast Cancer and all Cancer! Your company will be well represented and photos will be forwarded to sites pertinent to your company. We wish you could join us, but we already know where your heart is and saying thank you, is not nearly enough for what you do, but on behalf of our Board of Directors and my wife, Dorothy(My SHERO!) and our wonderful event stylist-Ms. Stephanie Watson, thank you from the bottom of our hearts!" Very respectfully, SFC(R) Keith A. Collins, MBA Families Who Support Breast Cancer Survivors, Inc. Founder/CEO

"This is my third purchase from flyboy naturals. I love your company. This time, I'm using your lavender for a baby shower. So happy your company continues to "blossom"." Best wishes, Blaire C.





"As our wedding planning get under way, we certainly foresee more rose petals in our future (working on Summer 2013). We look forward to having your company involved in the big day -- hope you'll be generous with discounts on what I expect to be a large-volume order! :-) Take care, Mary"





"After using your rose petals for several weddings in our family, I can't imagine a wedding without them. The splash of color adds to any venue and the petal toss is a great memory for the guests, not to mention it makes for great pictures!" Jacque Smith



"Yes, everything went great. They worked perfect. The episode airs on 12/11 if you want to see your petals. Thanks again." Steve- CSI-MIAMI "Crowned" episode



"Thank you so much...we so enjoy getting our rose Petals from you each year...for Valentines Day as it is our busiest day of the year...and we are open 363 days a year. The rose petals are for our wonderful cafe for Valentines Day." thanks again, Rose E.



"I received the rose petals yesterday. They are beautiful! I purchased these as a test and I will be purchasing lots more for my wedding this summer. I was impressed with your packaging presentation and quick delivery. Thank you!" Anna Schroeder Store Manager-Alder Street Moonstruck Chocolate Company



"I picked up the package today - the petals are gorgeous. It will be a pleasure to offer these to my bridal clients! Thanks so much and I look forward to working with you! Your customer service is wonderful. Kindest regards." Kathy- Bermuda



"I love you guys and your amazing flower petals...they truely brighten our experience here in in new jersey. Yes you may use my comments on your site. ..I made "rosary beads" from an ancient book i had the first time i bought your petals....Do you know about this? The petals ..in there bead state...which means cooking them for a bit...give off the scent of the flowers as you say the rosary......just thought you should know. Have a great year. thank you for being!" R.Elias



"My parcel arrived safely, thank you for my beautiful Rose petals." Regards Olwin.



"I ordered petals from you 4 years ago for my oldest daughters wedding. They were BEAUTIFUL. My youngest daughters wedding will be in August 2012 and I know it will be just as beautiful as my oldest daughters was 4 years ago because your product. We had so many comments on the petals in 2007, I can't wait to use them again. Thank you!" Pam



"The rose petals are amazing, I am very happy with them !!!! Thank you for your great service." Kind regards,Megan Norfolk Bath & Body, Norfolk Island, South Pacific



"Flyboy has been supplying my rose petals for many years. I can always count on them for quality and quick delivery. Plus the colors are sensational." Lynn Wheatley-Owner, Lasting Impressions



"I got my package from you guys today, and I have to tell you, I could not be happier. I smiled when I saw the bag of beautiful petals wrapped in a big pink bow. I was pleasantly surprised with how quickly they made it to my house and how pretty they were. Thank you so much for such an awesome experience. Can't wait to use them for my centerpieces!!!" With warm wishes, Ryanne Slavens



"Thank you for all your help. The white church aisle looked beautiful with the purple/white rose petals. Plus, since they were freeze-dried they cleaned up so easily.

Most churches demand silk flowers due to mess real rose petals make. Our church has now added your freeze-dried rose petals to their "allowed" list." Corinne



"The petals are great! Thank you for your help!" Brendie

"The pictures are wonderful!!!!! The petals make all the difference." Dianne - Chez Julies Florist

"The petals were a huge success for the wedding, they added that special touch that nothing else can do...THANK-YOU!!!!!" Jodi M.

"Thank you so much for sending the fantastic flower petals. They arrived today and are absolutely beautiful! Again, it was lovely meeting you at the WMBA, thanks so much for being there. I'm so thrilled to have such beautiful petal options to offer my green conscious brides. The blue/green hydrangea petals are my favorite, I hope someone orders them soon!

Looking forward to talking again soon....thank you SO MUCH for everything!" Elizabeth



"I want to THANK YOU SO MUCH for all that you have done to make my Table Top NY Event wonderful!!! Sorry for the delay in getting back to you, as I wanted to send you photos of Market Week.

Everyone was in awe of the petals. There were buyers from all the major retail stores in addition to celebrity appearances and receptions that LOVED the tablescapes, designs and events. Other China, Crystal and Flatware manufactures loved the petal designs. Your name was out and about!!!

Thank you so much again for going beyond to make my event successful!!! You are incredible to work with, your outstanding service and attention to detail are so greatly appreciated!!! Looking forward to working with you on future projects!!! Have a great weekend!!!" My Best, Laurence





"I purchased your "brides budget" product back for my wedding in June 2003. They arrived promptly, I recall I was worried about the timing, and they were fantastic. I regret my delay in writing to express my appreciation. I assumed I had done that after the wedding but after viewing your website I realized I must have neglected doing so. I still remember how very pleased I was with your product. We had our reception in an historic home and they only allowed my use of the petals after I told them they were freeze dried. They were also very pleased at your product. I highly recommend it still to this day. It was so beautiful running through the floating petals and I did not have to worry about them staining my dress or the lovely reception site. I am sending a picture of your product in use and still can not say enough things about it. Thank you so very much for the prompt arrival. They were perfectly packaged and easy for us to distribute into the paper cones, but really would have been just as beautiful in a crystal bowl.

Many thanks for your help almost ten years ago and I apologize again for my neglect in thanking you back in 2003." Thank you, Katie Mullins Demirjian Atlanta, GA



"Excellent customer service. I called & emailed and less than 30 minutes later, I received a phone call back answering all my questions. Also, very affordable. Thank you!" Alicia O.



"I absolutely love my rose petals and can't wait to use them for our wedding. I was making up my petal toss bags last night and the smell was incredible. And I have decided that I need more ... now that my creative genious side is coming out (thinking of filling garden/sand pails with petals for my isle pew markers) and will be ordering some shortly." Angela Keeling



"Just wanted to send you a quick message....I received the rose and hydrangea petals today that I ordered and they are Fabulous!! Absolutely perfect, I cannot wait to use them and see them in all the pictures." Thank you Jennifer



"Well, I didn't get to use all the hydrangea petals the way I had planned. The big day was sunny with winds gusting, so I wasn't able to sprinkle the petals on the aisle runner, as planned. As you can see from the pictures, the petals looked beautiful as we tossed them at my daughter and wonderful new son-in-law! It was my first DIY wedding, and your petals helped to send the bride and groom on their way beautifully!"

Thank you again! Robbie Salter



"WOW - what wonderful rose petals you have. I was so very surprised by their fragrance even 2 months after they were opened. I was very pleased with my entire experience with your company, from my first phone call where you answered all my questions, the efficient shipment and the high quality of the rose petals to the great ideas on your web page.

I'm an older bride (50) and this was not my first time down the aisle, so I was trying to keep the ceremony simple. When a friend asked was I going to make rice bags or bird seed to toss, I cringed and said no that stuff is horrible. Then as I was researching flower bouquets on the Internet, I saw a photo of a wedding set up with the rose petal cones at each seat for an outdoor wedding.

I proceeded to search for vendors to provide freeze dried rose petals and looked at several sites. Yours was by far the most informative, professional and best pricing. I've also done event planning for about 20 years now, so I'm picky about my vendors and their customer service. I would highly recommend you company to any meeting/event planner.

Also I wanted to pass along a few photos of how I used your rose petals this past weekend at my wedding. I created my own petal cones and compiled the message on the cone from several suggestions on your website. Although I originally only wanted petals for the toss, I had enough left over to use on the cake table and to line the ceremony aisle. Thanks for helping me create a beautiful wedding."

Sandy & Steve- Octber 2, 2010 Sandy Redmond Sr. Executive Assistant to CEO Highlights for Children





"Hi flyboys generically & Jami specifically

I put together wedding packages here on the Pacific coast, north of the border I strive to offer 'greener' alternatives to traditional, imported, chemically treated flowers in oasis, plastics & imported glassware I want to support businesses making environmentally sensitive choices that I approve of I love that you are west coast, chemical free, and the energy you use is from greener power production.

Jami called me to check shipping rates for my order. I appreciated the service & she was right, I did not pay extra duty at the border, as often happens & takes the affordability out of online ordering.

Lastly, the product Beautiful packaging, reusable &/or recyclable :) such a treat to open the white/pink tissue to find the petal treasure underneath the ribbons makes each one a gift to open you deliver on colours very similar, if not identical to those I see online (nice job btw) and your 'slightly imperfects' are fabulous, the rest truly stunning these petals are going to create clouds of happiness, and I am thrilled to find an ethical supplier I can rely on as I build wedding packages into the future.

when I have images from these petals, I will share." cheers, Catherine





"I just wanted to say thank you so very much for your generous donation! When we opened the box, we said "WOW"! I am so excited to showcase your beautiful pedals! We will be sending you lots of pics, as well as a copy of the program!

You are a wonderful bunch of people, I feel very honored & blessed that you wanted to work with us. Once again, thank you for everything! We will be in touch soon." Karin www.Cinderella4aday.com





"I am attaching a few of the photos from our wedding. I loved the look of the flower petals. I think they show up beautifully in photos. Our ceremony was on Friday April 23, 2010. We were blessed with a beautiful outdoor ceremony, but by the time we left (around 11pm), it was raining, so we had to move all of the festivities inside. The flower petals looked even better with all of the lighting in my opinion. What I really liked is that we didn't have to worry about getting pelted with anything or burned! We have some pretty rowdy friends! My name is Lauren Driskill Owens and I married Darin Owens. I will also throw in a picture of us doing our day to day job as pilots. I thought maybe the owner would get a kick out of that being an aviation enthusiast like he is! We both fly the KC-135R. Thanks so much to Flyboys for making our day beautiful!"

Lauren Owens





***This is one of the most uplifitng stories of new beginnings & joy...we (Flyboy Naturals) are grateful to be part of it!

"Thank you so much for the beautiful petals....and for all the extra flower petals you sent! They are all so beautiful, and your card and well wishes were more appreciated than you know. It was a day filled with mixed emotions for me.

I'm sorry that I don't Twitter or do Facebook because I would surely share your website. I do Flickr though, and I finally posted a few pictures there of my day spreading petals. (http://www.flickr.com/photos/feralindeed/sets/72157624890360170/with/4962920679/)

If you look at the pictures I posted, you'll read that it became truly magical, spreading your beautiful flower petals through my house. I'm glad you told me about the Chihuly. I just love them...the scent was perfect. I saved some of the petals for later, and I know I'll want to bless my house again after it's completed.

Thank you again. And Thanks to Flyboys for such a wonderful gift!"

Christine Monroe



Follow up email from Christine...

"Thank you for being part of our blessing...it wouldn't have turned out the same without you.

Just so you know, my contractor's assistant made a delivery to the house the following day. She said the petals made the whole house so sweet smelling and beautiful that she wouldn't walk through the house, afraid that she'd disturb the petals. I told her that it was fine for her to walk through them, that it was a Happy Birthday for my house. I picked up a few of the petals so she could see how soft and pretty they are, then I dropped them to the floor so she could hear the sound against the concrete floor. I think it was especially nice for her because she was in charge of the team that went through, and cleaned up the ashes after the fire, looking for my belongings.

I'm sure it will remind the workers that it's somebody's home they are rebuilding.

If you want to share it you're welcome to do that. I appreciate all that you've done for me."

Sincerely, Christine



"We absolutely love your petals!!!!! They were more and better than we ever expected. The raspberry swirl petals were the perfect touch to make our wedding ceremony the romantic feel that we achieved. The smell of them was absolutely breathtaking!!!! They smelled like real roses, if not better.

Your customer service is excellent! You helped me with my order and the shipment was extremely fast and your advice and guidance was very professional. I felt as though I was truly speaking to a friend!

Thank you Jamie & Flyboy Naturals!!!! You are the best and we will use you again…" Jamie Leeds



"Attached is a collage of pictures from our Six and Sixty Celebration, celebrating our sixth wedding anniversary and my 60th birthday in 2010. It's our third time using Flyboy's freeze dried rose petals! We used them at our wedding in 2004 and at my son's wedding in 2005. There are pictures on your website from those events.

Our Six and Sixty Celebration would not have been the same without the elegant touch of the rose petals! We used a combination of the Bridal Pink, Fushia, Irish Blend and Apple Green Hydrangea. The room at the country club looked fabulous! We wanted the elegance of a wedding reception since we were renewing our vows but wanted a fun atmosphere to celebrate my birthday. It worked out perfectly! Thanks for your help, again, as always!!!"

Sincerely, Lana





"Allison and I were writing to let you know that we just received our fabulous rose petals. We are so impressed by FlyBoy's quality, commitment to the environment, and the care taken in packaging the petals for our wedding.

We are happy to have helped support your fantastic family business! Thank you so much, and we will certainly be recommending you to all our friends!

All the best," Jonas G





"The grapevine was correct - everything was wonderful! The planners liked everything, including your petals - so I'm not surprised you've received orders! Thanks again for being a part of the I DO Brunch!"

Linnyette Richardson-Hall/Creative Director Premiere Event Management As Seen On Style Network's "Whose Wedding Is It Anyway?"





"They LOVE them. Have passed your info on to others. Thank you for being customer friendly!!" with Aloha, Timm





"Thank you SO much for the beautiful gingersnap rose petals. They were exactly what we were hoping for, and the order process was so easy, the shipment was prompt, and the quantity and quality were fantastic. We will certainly be ordering from you again in the future."

Dawn Emery Ballantine Wildflowers International, Inc., dba BloemBox



" Your product is far superior to any out there and so unique. Brides who want to set themselves apart from others will clearly see to have your petals at their weddings!" Jacque S. Chandler, AZ



"Thanks so much for helping me pick out the Hot Cocoa rose petals for my upcoming wedding on Oct 17th! They arrived yesterday right on time and they are simply georgeous! I think they will blend perfectly with our Black Magic and Bacarra bouquets! I will indeed send you photos when we return from our honeymoon!"

Best Regards, Kristin Catel-- Raleigh NC





"Fly Boy Naturals, We ordered Brides on a Budget Assorted Flower Petals about 5-6 months before my daughter's wedding. We stored them in a bedroom closet and wanted to peek into the box but didn't until the week of the wedding. They were absolutely perfect in color, fragrance, shape and size. We used them for guests to throw at the newlyweds as they descended onto our lawn to the tent reception. Your customer service was wonderful, they were friendly and helpful in all regards. I would recommend your flower petals to anyone. We even have a few cups left over from the wedding which we'll use at New Years. Thank you for everything." Anne Leonard ~ Exeter, NH





"I received my petals today. They are gorgeous! Thank you so much for your wonderful customer service throughout this process. I look forward to using these in my wedding, and I will be more than happy to provide photos when they are in the flower girl baskets. Thank you again! I am so glad that I found you all online." Sincerely, Stephanie



"I received my petal order yesterday and fell in love! They were better than I had expected and I even ordered the petals for a Bride on a Budget. Thanks for a great product, that's made in the USA and safe for the environment."

Hanna M. Greer





"Petalos di Pauli is proud to incorporate Flyboy Naturals petals into our custom invitation designs. We strive to offer our clients eco-friendly choices and support artistic expression of eco-conscious. Flyboy Naturals gives us the advantage of "drop dead gorgeous and intelligent" design options. They are a wonderful example of earth stewardship!"

Paula Dulan Estes Owner and Designer Petalos di Pauli



"I had looked and looked for a company to purchase the petals from - I knew exactly the look we wanted - soft - elegant - and was not totally sold until I found your website on line...just using a search engine - just like this time for my daughters wedding - I called and had a few questions - the person on the other end was more than helpful and we were even more excited at the end of the call than prior. When the petals arrived they were "perfect" rich in color and exactly how I had imagined and even better. They looked fresh !

After the wedding we had a few left - I decorated our honeymoon suite & I would decorate in different heart shapes and sizes the view from our bedroom window! Made my husband laugh... he never knew what to expect! Thank you again for helping make our day special...We had the wedding at the Harding Allen Estate in Barre MA...and looking forward to my daughter's...not even a year later... she wanted the petals too!" Kimberly Patterson ~ Palmieri



"I received the Peonies and I just wanted to let you know they are magnificent! Thanks for all of your help." Sherry





"I just wanted to thank you! My petals arrived today and they are exactly what I had ordered and I love them. I almost don't want to throw them on the ground at my wedding because they are so perfect. I had ordered orange petals from another freeze dried petal company, however the petals that were delivered were purple and pink. When I emailed the company, they told me to buy orange flower dye at a craft store and dye them the right color. Well, I just returned them and asked for a refund. I was nervous about what I might get this time around, but all for nothing!"

Thanks again, Dana Wilcox





"Hi Jami and the FB Gang!

Diego and I were married back in August. I sent you a glowing review about how happy I was with the rose petals when I received them, but the wedding hadn't yet happened at that point! I know I am 9 months late here with the update, but I wanted you to know, we certainly put those petals to good use! We made sachets petals to hang from the end chairs going down the aisle. After we were pronounced Husband and Wife, our guests threw the petals as we walked back down the aisle. I wasn't so thrilled with the shots the photographer got, but in the video, it looks beautiful as the petals were fluttering down on us!

In addition to the actual ceremony, we had the petals scattered around the centerpieces on each table, along with the cake table. I ordered 250 cups of petals. I had 23 tables, the cake table, and at least 18 satchels for throwing. When the wedding was over and we got everything back from the reception hall, a big bag of petals was left over! I was so upset because I wanted them to put TONS of petals around the cake and the tables. Although it looked beautiful, if I had known so many petals were left over, the look I wanted to achieve would have been met. I ordered the right amount to get that "mounds of lush petals" look! So if any of your customers are not sure about how much to buy, 250 cups would get them that beautiful look they want! (Just tell them to remind the maître' de to use ALL the petals!) :)

It was a beautiful wedding, in part to all the added touches provided by your dried rose petals. As for the leftover petals, I still have them stored in a dark cool place, and in a few months when Diego and I defrost the top of our cake for our 1st Anniversary, we are going to go outside and throw our petals all over again! Thank you again for your wonderful products!"

All the best, Anita & Diego Castillo





"Hi guys, this a duplicate of my first order. The petals are beautiful! Nice fresh sweet tea scent and just the right color! Thank you for brightening my day as I opened the box! My wedding day will also be greatly enhanced by these beauties." Thanks again - Denise Christiansted, VI



"I wanted to share with you our experience with your petals. My youngest daughter got married on Dec. 22, 2007. We purchased a lovely rose blend and, as usual, I purchased too many. We used them for the petal toss, flower girls baskets and to decorate around the tables. We had several of our guests comment at the wedding about how fragrant they were. After the wedding I had several cups left over so I took some and put them in a bowel next to my daughter's wedding picture. To this day, over one year later I can still smell them when I shake the bowl. My daughter used a bunch of them in a vase and then placed her silk bouquet in it. It is beautiful to look at. It was funny how many uses we found for the leftovers. I even made some small sachets for the bridesmaids out of them.

My oldest daughter is getting married this June and the wedding would not be complete without your beautiful petals. We purchased a different blend, but trust they will be as fragrant and long-lasting as the rose petals.

You have a wonderful product that I highly recommend to others. It is such a nice alternative to traditional rose petals or silk petals that cause a mess or have to be cleaned up. Thank you again for the great product!

Our family used the leftover petals as sachets for our drawers and in a bowl on the coffee table. We also used them in plain glass cylinders (similar to the unity candle vase) to show them off. We were very surprised and pleased they could be so readily used for day-to-day decorating. They look the same today as they did almost two years ago when we purchased them. They truly are timeless."

Patty Szot May 2009



"After seeing your petals at The Special Event in San Diego we knew we wanted to learn more. This is a fantastic option for brides who are interested in eco-friendly products, have a specific vision in mind, who may not be able to afford fresh petals, are concerned with staining their dress, and who are up for new ideas. The Green Wedding Party Bridal Show in March was a perfect opportunity for us to utilize Flyboy Natural petals in our display. We sponsored the education pavilion "The Green Room" which showcased green ideas for brides and grooms. We lined our aisle with purple hydrangea petals mixed with large rounded rocks and pebbles to bring the outside inside the Hilton Bayfront ballroom. They added some nice color next to the sturdy reclaimed wood benches we had on display. We filled some hanging glass balls with petals to add some color to the 12+ foot tent structure. We also put the petal samples on display with some more detailed information about Flyboy Naturals. They were a hit and we look forward to offering your product to our couples!"

Thanks! Natalie

Companies (related): Liz Beck Events, bustle: a wedding workshop Organizers: Liz Beck & Natalie Parkington Event location: Hilton San Diego Bayfront Event: The GREEN Wedding Party Bridal Show (www.sandiegowedding.com) Colors: gray and purple, to tie in with the the bustle logo: www.bustleblog.com Event date: 3/8/09





"THANK YOU, THANK YOU, THANK YOU!!! I just received my order of personalized flower seed cones which are going to hold Cherry Parfait freeze dried petals at my son's wedding in England in April. I am absolutely thrilled. Both the flower petals and the seeded cones are everything that was described, and more. Your customer service was exemplary, and I received my order a week before I expected it. I can only hope our airline trip goes as smoothly!!! Thanks again for your wonderful product and service." Shannie Flushing, MI



"The freeze dried rose petals were easy and beautiful. We had the flower girl put out a row of petals on each side of the aisle before the guests arrived, then she did the traditional sprinkling as the ceremony was starting." Michelle E.



"I received the petals this morning – and I just wanted to tell you that I am thrilled!:o) And I would like to thank you for your help and guidance and your lovely products which will really make the day perfect!! I am also enjoying the brochure you included about your set up – fantastic reading."

Kind regards, Kris L.
Charlottenlund, Gentofte, Denmark



"I wanted to send you the pics I promised - everything looks gorgeous. I ordered rose petals for my November wedding. When they arrived, I was thrilled with how beautiful they were. They could not have been nicer. They REALLY cared and really came through for me, I will never forget that. I will recommend them and sing their praises to anyone who will listen. Their personal attention is what sets them apart and I will be forever grateful to them for making my wedding day as stress-free and beautiful as possible. THANK YOU!" Thanks again!!

Kristen Heller (now "Rapisardi") :)





"They arrived!!!!!!!! They're so beautiful, thank you so much! They have a lovely smell too, is that the natural scent of the petals or an added scent? I'm absolutely thrilled with the petals, they're even more beautiful in real life than they are in the photos. Your customer service was simply wonderful, and the shipping time to Australia was really fast! Thanks so much!" Cheers, R.C.





This is from our client to her event planner & florist...

"I am going to forward your contact information to my florist for the wedding, Maria. She is a Sonoma County floral designer and she does a lot of weddings. She contacted 3 of her usual vendors yesterday and none of them provide freeze dried petals. I will also copy the wedding site since they are the ones that require we only use freeze dried petals.

Thanks so much. If I get a good shot with folks throwing petals post ceremony, I will email it to you!" Nil

"Dear Martha and Maria,

To assist you with future bride requests, I wanted to let you know that I found a very responsive, friendly and relatively inexpensive freeze dried petal vendor based in Oregon. They are a family owned and operating, eco-friendly company.

I cannot attest to their quality at this point, as I only placed an order today. However, with regard to pricing, I believe they are cost competitive. Based upon my internet research, the "going rate" ranges from $100 - $120 per 60 cups. I was able to find "premium" petals on sale for $60 for 60 cups.

Their website is http://flyboynaturals.com/ and their phone number is 800-465-5125.

Hope this helps you in the future."

Sincerely, Nil



"I just wanted to say thank you for such amazing rose petals. It was so convenient to be able to order them in advance and store them and they looked amazing... no one could believe that they were freeze dried. I attached some pictures from our wedding in Dana Point, CA so that you could see your petals in action! Feel free to use these on your site if you would like... the photographer has given us rights to the pictures!!"

Thanks again, Kim Blair





"I just wanted to say thank you for the very beautiful petals. 2 boxes have arrived today and customs has one. They often do this!!!!!!!!!!!!!!! They are simply gorgeous. I really look forward to continuing to place many orders with you. Your service is excellent and the product is stunning." Chrissy M. Auckland, New Zealand



"I would just like to thank you so very much for my order of rose petals which arrived in amazing time. I think it took about 5 days from placing my order in Australia to receiving them at my front door from USA. I just couldn't believe it. I have been waiting for orders placed in Australia much longer than that. The quality and colour of the petals are amazing, as if I had just picked them. I definitely will be recommending your petals to friends and family because the standard is so very high and the price is even better. Even buying the cheapest I could find here in Australia is 10 cups for $22, it doesn't compare with your prices, even when I add on the delivery cost. Thank you so much." Happy Customer, Margo S. Sunshine Coast, Queensland, Australia



"I just wanted to say thank you! I received a large box of rose petals today...(250 cups of Blush petals!) I don't know of anyone who has purchased freeze dried petals online before. I searched other sites, but your company's site was the most user friendly, comprehensive, and offered the best prices. I was a bit leery as to the quality of petals I would receive. When I opened the box this afternoon, I was so excited. They were very well packaged and had a lovely presentation! The petals themselves are even more beautiful in person than pictured online! I could not be more pleased! I have been telling everyone about my fantastic purchase and recommending Flyboy Natural Petals to my engaged friends!

Thank you for helping to make my wedding day everything I dreamed it to be! =)"

All the Best, Thanks again, Jami!! =) Anita Anderson Waldwick, New Jersey



"I just wanted to say THANK YOU SO MUCH for all of your help!! The petals arrived in the mail today, unbelievable!!!!! They are absolutely gorgeous, too. I will definitely order from you again in the future, and recommend your product to all my friends!!!! It's just so rare that you get really GREAT customer service from online sites...but you have really gone above and beyond."

All the best, Jennifer



"I wanted to say "thank you" for the timely receipt of my freeze dried rose petals. This is the first time that I have ordered from you. And I can tell you that I will gladly recommend Flyboy Naturals to everyone who's looking for flowers/petals for their special event. You have been prompt in answering every email that I have sent you prior to ordering. And the picture for the "Falling In Love" freeze dried rose petals are very accurate. They are beautiful both in picture and in person. And I can't wait to use them at my wedding on the tables and for the toss. Thank you so much!"

Sherlonda Nelson, Cypress TX--



"I just wanted to say thank you for your wonderful rose petals. They were a perfect way to end our wedding celebration. Your service was excellent, and I've already recommended you guys to my sister who is getting married in the fall. Thanks again! Attached is a photo from our wedding!" Erin & Rusty Hall -



"I'd recieved my order today and I really want to thank you for the rose petals! They are really beautiful! Thanks for the great service and fast shipping! I will definitely recommend flyboy naturals to my friends and family."

Regards,Linda



"Hi Flyboy, I wanted to let you know that I was going through some wedding things last week and came across a plastic bag with left over petals from my daughter's wedding that I had forgotten all about. The petals not only still held their beautiful scent but the vibrant pink color. My sons just become engaged and you can be sure we will be pitting in another order next summer. You gals are the best." Regards, Mary Melvin...Setauket, NY

WOW!!! Thanks so much Mary...We were delighted to find out that we shipped your daughter Erin's rose petals in May of 2002! Now that is a testimonial! We are happy to hear about your son's upcoming wedding and look forward to providing our petals for his special event...A romantic wedding! EXCELLENT NEWS!



"Petals received this am - they are absolutely gorgeous - I'll email some photo's for you after the Wedding. Thank you so much for your excellent service!!!"

Best wishes, Sue Muffett United Kingdom



"Oh it was a wonderful wedding. Ariel and Chris go to Renaissance Fairs, the time period would be Elizabethan England. AS you could see a lot of their friends are from the Ren Fairs too and had the costumes to go with it. We (Ariel and I, her mother) made the wedding dress - it is all hand embroidered with flowers (took 6 long months for me to do!) and made other costumes as well. The ceremony was highlighted by a sword fight! When the officiant said "does anyone object to this marriage...." an audience member got up and said "I know Chris to be a rapscallion and a scoundrel, he is not good enough for Ariel! I challenge you to a duel!" So the best man, standing up for his brother, took out his sword and fought the challenger back - right down the aisle to everyone's amazement! planned of course, but it was fun!). The wedding ceremony then proceeded without too much other discourse, but too much enjoyment! When it came time to announce the wedding couple, the men (and women) with swords made an arch for them and everyone else followed suit and lined up with the rose petals, which were wrapped in doily cones. They threw the petals onto the bride and groom making for a beautiful photo op and a lovely "coronation" for the newlywed couple. A grand time was had by all!" Marlene





"Just wanted to let you know that I received my 100 cups of freeze-dried Very Berry rose petals yesterday and they are beautiful! The wedding is Saturday and I know they will make the ceremony a delight! Thanks for the prompt delivery and the courteous customer service when I placed my order over the phone. Best regards to you and your business"

Dorsay Fischer Sarasota, Florida



"I HAVE PETALS IN MY HOT LITTLE HAND!!! YAY!!! Thanks a bunch. I am so pleased you helped me get my petals, they are lovely. I am always concerned about buying things from overseas and when I was told my petals were being held as customs my heart sank but flyboys came through and went above and beyond to make sure my petals were released and here in time for my wedding. (Which they were!) Thanks so much for all your help and always doing it with a smile (well I pictured you were smiling because you were so kind). I would recommend these beautiful rose petals to anyone- they seriously look like they have been freshly picked. I will definatly be recommending you to all my friends and family."

Forever appreciative, Rebecca, New Zealand March 2008



"Hi. I wanted to get some photos to you of how we used your flowers for our wedding in Michigan. We are from Illinois, and you even shipped them to our wedding site so I didn't have to transport them. We used the hydrangea's to stand on under the bridal arch. They were GORGEOUS !! It was a surprise for my husband. When he got to the arch, he didn't know if he should stand on them or not. He thought they were too pretty to stand on. For our petal toss, I ordered the bridal budget Assorted Flower Petals. No budget cuts here. They were the most gorgeous petals I have ever seen. My friends helped me pack them into little bride and groom cardboard containers, and with each handful, they couldn't stop ogling them.

The flowers were gorgeous. I am so excited I found your website after googling flower petals for days! You are more than welcome to use the photos and comments !!!! I hope they help convince another bride to order from you. Your company really is awesome!" Cheryl Murphy



"I was very impressed with the petals. I bought them early to take advantage of an amazing deal you had. I put them in the closet for two months before the wedding. I was a little worried about them, but you would have never known. They kept perfectly. All I wanted was to walk down an aisle of white rose petals and I thought they looked beautiful. You far exceeded my expectations. Thank You!"

Michelle

THANK YOU Michelle...we are so happy your dream of a rose petal covered aisle came true. We are thrilled that we helped make your dream a reality!!!


"Using Flyboy Naturals is hands-down one of the best decisions Ive made so far about my wedding. The prices are better than everyone elses, the quality of the product is amazing, and ordering was a piece of cake. But what has really impressed me is the level of customer service. The first time I ordered, the representative I spoke with went above and beyond the call of duty to help me get exactly what I wanted at a great price. This prompted me to order from them a second time, and yet again I have had a fantastic experience. I would HIGHLY recommend Flyboy Naturals and their amazing staff to any bride-to-be. If every vendor was as fantastic to work with as these folks are, planning a wedding would be a stress-free experience. Thanks!!!"

"One thing I will share with you.......tell your customers they can NEVER order too many petals!!! I wish we had ordered MORE!!!! They were beautiful!!!!"

Debbie



"I ordered rose petals from you for our daughter's wedding in May of 2007. I never got back with you and for that I apologize. The wedding was beautiful, in part to the amazing rose petals! I can't tell you how much they added to the event. From the aisle in the chapel, to the "toss", to the petals on the tables at the reception, it could not have been more beautiful and we could not have been more pleased. Our daughter was thrilled. She was also surprised because the petal toss was kept a surprise from her until the end of the ceremony when we showered them as they walked down the aisle.

I'm sending these photos to share with you. If you choose to use any of them in your advertisements, please acknowledge the photographer, www.larrywhitephoto.smugmug.com.

Again, I thank you for the ease with which doing business with Flyboy Naturals was and for the wonderful service. My daughter, Jade Day-Burdett, and her husband Aaron Burdett and I thank you so much."

Sincerely,

Charla E. Day


"Just wanted to let you know the petals arrived safely, and they are BEAUTIFUL! They are exactly what I wanted, and the perfect amount. Thanks so much for all the help. I will send you a picture of the petals after the wedding."

Amanda Ramsden



"I am so thrilled that I ordered my rose petals from flyboy naturals. From the moment I called, I knew I contacted the right place. I love the fact that the company is family owned. I truly felt that you were sincere and I did not feel like I was just anther phone call. Thank you so much for superb customer service!

You answered all my questions and made me feel that the product I was receiving was top of the line and it sure was. I had the petals shipped to my home in New Jersey and shipped them to the Bahamas. On my wedding day, the petals were absolutely PERFECT! All of my guests are still talking about how beautiful they were. THANK YOU, THANK YOU, THANK YOU!!! Our favorite picture is the Rose Petal Toss!!"

Amy & Jeff Bedor

Married on April 28, 2007 at Westin Hotel Grand Bahama Island



" We loved using the Hydrangea petals at our summer wedding-our flower girl tossed them down the aisle, guests tossed them at us during the recessional and we used them to add to the centerpieces. They were a great value, beautiful assortment of colors and looked amazing at our island wedding! We loved the petals. I'll send the professional ones also next month. Feel to use photo and comments."

Mike and Elyssa's wedding Catalina Island, California July 11, 2007



"We actually held our wedding in a rose garden (the Whetstone Park of Roses) and the flower petals from you seemed as fresh as the roses all in bloom around us! The gorgeous colors and the lovely scent made for the perfect aisle and flower girl!"

William & Missy



"I just thought you would like to see some photos of our wedding. We used your beautiful flowers for our rose toss as we left the church. They were wonderful! Everyone loved the photo with us having the petals thrown at us. We used that photo for the front of our Thank You postcards! Thank you so much for making our wedding day beautiful!"

Natalie and Shaun Palmer Married June 9, 2007 Scottsdale, Arizona



"My wedding was on May 19th and I've kept your note on my desk since March so I could remember to send you some pictures! We did not do a flower toss- but I want to tell you that your petals were the answer to my need for a table setup at a semi-outdoor venue with small tables and low ceilings. Since our ceremony was held in a lush garden, I did not want to spend the money on more arrangements for the reception, and this suited our laid-back atmosphere perfectly. I used 60 cups of the hydrangea and ivory rose mix (which was happily on sale) and everything turned out great. Thanks very much for your product!"

Jenny



"I am contacting you to submit some pictures from my sister's wedding in December. The petals added such a delicate and stylish touch to the reception! . The flower girl, Melissa was adorable. The tables with the custom blend were fantastic. The roses really added to the lily centerpieces, which matched my sister's bouquet. I have to add that the customer service you provide was awesome. Jami helped me create the custom blend that had the colors and scent I wanted, while we kept the pale and aromatic ivory imperfect petals for the aisle and flower girl! I have to admit I was a bit concerned about the shipping to Uruguay, but that also turned out great! The rose petals arrived in Uruguay on time and in perfect condition. Thanks again, for everything! I am really happy I decided to go with flyboynaturals and the petals, and I guess until (if) I marry, my sister's wedding is going to be the happiest and best day ever (and you guys contributed to that)"

Cheers, Ed Moreira


"Just a quick note to thank you for the beautiful rose petals for my niece's wedding last weekend. You folks were terrific to work with and the petals were wonderful. I hope to have photos in a couple of weeks."

Susan Mayer


"I just wanted to take the time for an overdue, but still heartfelt thank you. The product is beautiful (just like fresh petals, but better) and your thoughtful packaging really sets you above the big faceless stores. Keep up the good work and great customer service."

-Elizabeth


Dear To Whom It May Concern,

"I just received your beautiful petals 6/8/07, and in record time. SUPER impressed with your costumer service!!!! Makes ordering on line feel safe. Thank you. I was writing in regards to the freeze dried flower petals I just purchased. I love them, absolutely beautiful. The first batch I had ordered were the Ruby. SO I ordered more,,,,perfect color, so rich, and matched my wedding color theme. I ordered another color the VERY BERRY! which is absolutely stunning."

Elke Svec- Alaska



"I was going through things today and found your card about sending pictures of how we used your rose petals. I was married in November in Puerto Vallarta and ordered 150 cups of roses. So here are 4 pictures of how they were used, if you would like more just let me know. They were absolutely beautiful and very easy to carry and get through customs. I loved them so much I ordered another 100 plus cups in January for our at home reception for our tables. Thank you so much for having a fabulous product. Enjoy the photos. Thanks"

Alycia Goetz



"Just wanted to let you know that I received my Order of Rose Petals this afternoon. They are absolutely fabulous, my whole entire house smells of Roses. They are incredible. The way that you have them bagged & packaged is also beautiful. I just love the way they look."

Marcia Nocera Lasting Creation's



"I recieved my petals at the week-end and i'm soooo impressed. They were beautifully presented and the petals themselves are really lovely - even better than I imagined and certainly worth every penny. Even with the shipping cost to the U.K it was still good value. Can't wait to use them. Thanks very much." Kelly



"I love the Flyboy Petals. They add just the right touch to infant portraits. They are easy to use and look beautiful over and over again. I look forward to using them more in my photography. I am absolutely thrilled to have discovered them! We went for an "antique" look with some of the photos. I think the petals look great cross processed! It makes them look so vibrant! Thanks again for the petals. I can't wait to start using them in more of my sessions!"

Keri Blue

http://www.keribluephotography.com/


Dear Flyboy wonderful people:

"We absolutely loved our petals. They were perfect, beautiful, and a tremendous hit! People have been asking us about them!!! We loved the petal shower walking down the asile! Your online tips were great and we had a wonderful time!!!..and thanks again!"

Angela and Dana Dec 15, 2006 Dania Beach, FL



"We ordered the same blend a couple of weeks ago and were helped by Jamie--she was great. Talk about incredible customer service. Plus, we were so thrilled with the petals--mom was skeptical until she saw them, but we all love them so much I'm back to order more while they're still on sale! Thanks for your help, you guys are SUPER. I will recommend you to everyone!"

"You seriously did a fantastic job. We're thrilled!"

Thanks again! Meredyth Temple


"The customer service from Flyboy Naturals is truly top notch. In order to ensure that my flower petals would arrive on time and would be able to handle a transatlantic flight, they personally contacted me to discuss shipping options and could not have been more helpful throuhout the entire process. A fantastic experience and I highly recommend them."



"The customer service was absolutely AMAZING! I selected paypal as my method of payment, but the checkout process never actually allowed me to pay. I e-mailed Jami, and she called me literally within 5 minutes. Fast shipping, great product. Thanks!"



"The flower petals were beautiful and were a wonderful departure from the typical bubbles, synthetic rice or bird seed. We received many positive comments from our guests. The petals exceeded our expectations in color and beauty! Delivery was prompt and packaging was superb! We will definitely call or refer people to Flyboy Naturals in the future. Thanks again for helping make this such a special day!"

Debbi Homola



"Thank you so much for getting the order to me so quickly the petals are beautiful and I just know they are going to look fabulous on the day, I will definitely send you some photographs! Thank you for all your help."

Kind regards, Tracey



"I am just writing to tell you that I received my order of freeze dried flowers and they are gorgeous! The quality of the flowers is perfect - well nearly perfect. One of the peony heads is squashed and disintergrating but overall the peonies were fab - no problems at all - and I am thrilled with this order!

The little bags of small pink rose blooms are perfect for me because I am making Communion head pieces and the size and color (and price!) is exactly what i needed. Excellent quality! I am adding some hydrangea to the headpieces as well and the quality of the hydrangea was good also. Thank you again. I will send you pix of the head pieces. It really is a pleasure doing business with you!"

Kate M.



"Just a quick note to say I received the hydrangea petals this afternoon. They are absolutely gorgeous and will look beautiful at our wedding. Thanks again!"

Regards, Leslie F



"Our wedding is October 7, 2006 in Tennessee. We will be tossing the petals from a hot air balloon that we are riding in after our wedding." LaDonna

WHAT FUN!!! I think that sounds fabulous. What are the chances that you will have a photographer getting a picture Of that? WE WOULD LOVE TO SEE IT!!!

"The idea was all my fiance's - he thought it would be something fun, different, & beautiful. He asked me if I could find some flower petals & after looking at your website - I knew the would be perfect. He has come up with so many wonderful ideas for our wedding. We are getting married on top of a mountain in Gatlinburg, Tennessee in a log cabin, everyone is going to following us to the launch site & he & I are taking off for our hot air balloon ride - then we are having our reception at Ripley's Aquarium (one wall of our reception room is ALL aquarium).

We will have all of our family & friends plus the photographer there taking pictures and I had already planned on sending Flyboy Naturals some photos after our wedding. I will keep your email address so that you get them."

Thanks again, LaDonna


Quality Service, Excellent Product

"I recently ordered rose petals from FlyBoy Naturals, and I really appreciate the service and the product.

My mother passed away and her request was to have her ashes scattered at Remembrance Gardens.

While a string quartet played in the background, members of the family walked across a footbridge to individually scatter her cremated remains. With each handful of ashes a handful of your rose petals was tossed as well. Some of our younger family members did not want to scatter ashes, but felt very comfortable spreading the rose petals.

With the help of your organization (I think it was Jamie), we had chosen a lavender/purple rose petal and some color coordinated red petals. The family commented on the beautiful color that reminded them that Dorthe's favorite color was purple.

As the petals drifted from the bridge to the waterfall and brook below, they created the perfect feeling that Dorthe was floating back to earth, drifting onto the water and amidst the foliage below. It was dramatic.

Thanks for your help and the rush delivery. Great service, great product."

John

Thank you so much for sharing this with us John, we are very grateful. We will hold healing thoughts for you and your family.



"A little late but we loved the petals used for the "petal toss" following my daughter's wedding. It was a beautiful finish to a beautiful spring wedding. We were very pleased with both the service and the product. Thanks again for helping to make the day a beautiful one."

Karen Mareco



"The blue hydrangaes are perfect. I'm so glad I called you and found out they were ready to harvest. We mixed them in with the blend we had first ordered that turned out to be mostly green and they were just right. Thanks for your help." Marcy



"We used your lovely petals for an outdoor wedding in September. I�m attaching a picture. Even though the day was Windy with a capital W, the petals managed to stay in place for the most part, making the aisle the perfect natural pathway that the bride requested. They were a wonderful addition and we're happy to add you to our list of preferred vendors. Thanks for your great customer service also."

Lynn H. Wheatley - Lasting Impressions



"I was just emailing to let you know that I received my order of rose petals on time and in great condition and can't wait to see how they look at the wedding! I will be glad to send you a photo or two of the wedding for your photo album on the website. I know I appreciated the photos when I was searching on your website and I am positive it will help others when making decisions for their wedding."

Thank You, Ashley Beagle



"I never knew that the petals were going to make one of my favorite moments during the ceremony. Family is such a big part of our lives so during the ceremony we remembered our Grandparents that could not be there. Just as the minister finished saying all of the names, a big gust of wind came and blew the petals into the air. The petals were floating above everyone then slowly settled back to the ground. We knew our Grandparents were watching over us, but that was such a clear sign. It was an amazing moment that we will never forget."

Thank You!

A & J AZ

What an beautiful moment...We are sure it is one that will be remembered for years. Thank you for sharing that with us!





"I just wanted to say thank you so much for your product. I order the pink and green hydrangeas with mini roses and they were so wonderful, for our June 2006 wedding. The color was gorgeous and people kept asking if they were real or not. It truly made the aisle that I walked down more beautiful and whimsical just like I had hoped. Thank you again, I'll definitely recommend you guys. Here's a picture of some of the flowers."

J. Roark


"The hydrangea petals were beautiful.....I bought a pretty basket, put a ribbon on the handle and the minister held it as each person there took a small amount and spread it over cody's ashes.

It was a beautiful addition to the service at the cemetary. We all felt like we wanted to do something for this wonderful person, and in this way, all there close to her got to share in her service. Thanks again for your concern and thoughtfulness. Of course, I will recommend your service to others!"

Patti Shaffer - Johnston,R.I.



"I just wanted to write and tell you how happy I am with the rose petals that I purchased from you. The color and the quality was beautiful. Thank you for kind words in your e-mails and such. It is nice to see that people still do care. It is a great way to do business. I will recommend my future brides to you!"

Thanks again, Pam Forshee


"Here are a couple pictures from my wedding reception using the rose petals from Flyboy Naturals. Ltd. I made centerpieces with floating candles and used the rose petals scattered in and around each table. We also used rose petals on the entire cake and it came out absolutely georgous!

Everyone commented on how beautiful the rose petals looked and I was very impressed with the quality of the petals when they came in the mail. I drove from North Carolina to Indiana to our Reception and everything looked great after all the traveling."

Thank you very much! Marjorie Peter



"Great site, easy to navigate. Great products as well, with very reasonable prices. I looked all over the web just to compare, & they had the biggest & best selection for the best prices. Every color of petals you could want, plus fabulous mixes (& the ability to create your own mix!). They are perfect for weddings or any romantic occasion."

Michelle Ballesteros


"My name is Joyce Woods and I received my order of Rose petals & Hydrangea petals last week. Wanted to tell you I was so impressed with the promptness and packaging of my order. I really felt like you waited on me personally right at your store. I'm sure they will be perfect for my daughters wedding. I'm now in the process of making the cones for throwing the petals. My question is, can I mix the petals now and repackage them together without any bleeding of one color onto the other for ease of transporting and one last thing to do on the day of the wedding? I look forward to your response."

Sincerely, Joyce Woods

Thank you so much for your email & commments. Go right ahead & fill your cones with no worries Joyce. Our petals do not stain or wilt. Just remember to store in a cool, dry place!!

"Thanks for the quick response, I really appreciate your help. It's been a pleasure doing business with you. I will recommend your sight to all my friends."

Joyce



"First, I wanted to let you all know that I was very pleased with the rose petals and what a pleasurable experience ordering from Flyboy Naturals.

I do have a question about long term storage (we did not use all that we ordered). Should I just put them in a plastic zip lock bag or I do have a "seal-a-meal" that would take the air out but I am afraid it would crush them."

Thank you in advance for your help.

Lucy Cariker (formerly Dienhart-Solomon)

"P.S. My wedding coordinator was quite impressed and will probably recommend you to other clients"

Hi Lucy,

Thank you so much for the referral to your coordinator. We are very grateful for all referrals! As far as LONG TERM storage, I have heard of other people using Rubbermaid storage containers, the ones that are NOT CLEAR. Just close the lids & store in a bedroom closet of somewhere there is NO HIGH HEAT or HUMIDITY :-)


"Dear Flyboy Naturals,

We have been meaning to send you these photographs for a while. They are two photographs from our wedding where all our guests threw your gorgeous rose petals as confetti as we walked down the aisle as man and wife. Many people commented later about how romantic the idea was (as it is very unusual in England). Many people still remember the wonderful smell as the petals were thrown - I certainly do! Several of our guests have told us that they kept the cones we used to hold the petals as a reminder of our special day and that they loved the personal touch of us using the sheet music to one of the hymns as the design. We also use a few petals in each 'Thank You' note to bring back special memories.

One of our friends is now getting married and so we recently bought a box of your gorgeous petals for her and her fiance as they want us to arrange a petal toss as a wedding present for them on their big day.

Thank you so much for producing such a wonderful product. I will continue to recommend you to any upcoming-brides I know!"

Christina & Terence Edgar (married at St John the Baptist Church, Cheshire, England on 13th September 2003)



"Needed merchandise in a hurry!!! They were wonderful to work with."

Nancy Emmerich



"We are thrilled that you will be able to use our picture and the 2 sisters link on your website! What an honor. I kept meaning to send in a picture to you. I had your card out for the longest time saying you'd love to see pictures of how we used the petals, and I think it eventually got lost in the shuffle of life. Oops! J As far as comments/testimonials go, We LOVED working with ya'll.

Working with Flyboy Naturals was a wonderful experience as it ultimately helped my dream become a reality. I suppose every bride has a picture in her mind of what she wants her wedding to look like, and I certainly did. I could see the aisle simple, yet stunning. However, my look required flower petals...lots of them. I had also dreamed of a leaving the church under a flower toss since I was a child... those were the days of the rice toss, before the petal toss was in vogue between my two wishes, florists around town were telling me there was no way they could accommodate me. My dreams were dashed. Then, I called Flyboy. Jami, you were so incredibly helpful and cheerful each time I called, I felt like you actually wanted to talk to me and were thrilled to answer my monotonous and silly questions. It made me want to call back, rather than want to quickly hang up as I often did when calling wedding vendor after wedding vendor. In short, from the moment I called, my experience with flyboy was a delight and it only got better. Jami helped me come to a decision about which petals were best, how many I should order. I was delighted when the boxes of petals arrived, and I was able to be store them safely until the wedding day, when they were humidified and turned my sanctuary into a place of pure beauty!"

Kristin Haddix





"Dear Flyboy Naturals, Thank you for an outstanding product, green dried hydrangeas, and multi colored rose petals. The petals were wonderful quality, and the meadow-strewn path was gorgeous. The hydrangeas were so well preserved, that I re-used them for more weddings, carefully re-packed them for storage, and they are STILL great looking! Truly, Flyboy Natural dried flowers are fabulous, and I high recommend your product."

Sincerely, Barbara Kinney - Owner/designer

www.weddingsbybarbara.com



"I was looking for flower petals for tossing at a family wedding. I had never heard of freeze-dried flower petals before seeing the Flyboy Naturals link come up in a Yahoo search. I was pleasantly surprised to find that it was possible to order samples of the various types of petals offered for sale. I ordered several samples and received a confirmation of my order and the charges Id incurred. The petals arrived within a couple of days in excellent condition. It helped tremendously for planning purposes to be able to see their product and handle it. Of great help was the guide enclosed with my order of samples. Their guide lists the approximate quantity of flower petals that would be needed for different uses and offers suggested uses for both the wedding and reception. Ive very glad I followed the link to explore their site, though Id never heard of freeze-dried flower petals before. This helped me judge not only the quality of the product but of their service and reliablity before having to place a costly order. I highly recommend this user friendly site for others shopping for flower petals."

James Conner



"Got them... beautiful! They are for a private bidded party at the Seattle Ballet- who knows where this could go?????"

many thanks, terri

TB & Company



"I love how the flowers arrived on time, and I could choose when they came. Thanks"

K. Keller





"Excellent"

"We are working with lavender and light green wedding hydrangeas, and the flower shades are not always what is expected. I ordered two samples of freeze-dried hydrangea petals, and was delighted that the colors match our palette. I know that I will have tablescapes and a petal toss that carry out our vision. Customer service was wonderful, and delivery was prompt."

Thank you, Flyboy Naturals!

Linda Smith



"Flyboy Naturals provided excellent service and a quality product. Purchasing, even from Australia, was cheaper (including shipping) that buying locally and delivery times were less. Overall a great shopping experience!"

Belinda Hutton -North Parramatta, Australia

That's great news Belinda...so happy your received your rose petals in Australia so quickly. Enjoy!!!





"After looking thru Flyboys website I had a very good idea as to what I wanted for to purchase for my wedding. But I was still slightly hesitant about the quantity, so I called customer service. They were very helpful and knowledgeable. Shipping was fast. I would definitely do business with them again."

Veronica Vallejo

Kingsburg, CA

"The product was exactly as described and pictured on website. I had special requests and they were responded to in exactly the ways I had asked. Jaime called me, answered my questions and arranged for changes per my instructions. I was very happy with the entire process. One of the best online purchases Ive ever made.

This purchase was made under very stressful and inconvenient circumstances for me; and I wasn't able to use my own phone or have access to one regularly. It was important that I be able to do the whole thing via email/voicemail and you came through for me. The petals really were beautiful. I didn't realize they would smell so good, too. (I squirrelled some away for my drawers at home!)"

Mary Laferriere



"Just a note to say thank you for my wonderful esperience with Heidi this afternoon. It is not only because of the product you offer but because of her knowledgeable and professional assistance during my call that I plan to use you exclusively."

Thanks and regards,

Marc Savant, Event Coordinator savvyplanners.com





"5 STAR GOLD RATING FOR YOU"

"The wedding is over and am now coming back down to earth. We were running out of time to order and my husband called and talked to you. I was very worried because he ordered the "Bride on a Budget" petals. The only experience I have had with freeze dried petals were a sample I had ordered earlier in the year from another company...beautiful, with no smell.

I worried for nothing. The petals ordered from you were fantastic. They arrived very quickly and on my daughter's wedding day (Oct. 23) she remarked to me "mom did you notice the petals smell like roses".

Your petals helped to make our day wonderful. I will be telling everyone about your fast, courteous service and beautiful petals in the future.

When you shop via the internet, like I do, what the customers think of your company helps them with their decision to shop with you. I will share pictures with you but it will be about two weeks when they return from the photographer."

Bruce and Sherry Kern McMahan Denise Kern and Robert Poe Raleigh, NC





"We used your freeze dried rose petals ("strawberry & champagne") at our daughter's wedding in April. Here are some pictures of them at the reception.

We had a good amount left over that we will use for our Son's wedding in December. We'll see about some more pictures from that one if they come out well. The petals worked great!"

Leonard & Brenda Judy Norman, Oklahoma





"It was easy to order online, and their website was large and informative. The ordering and shipping process was great. Everything came as promised and we were notifed at each step along the way. When the order was received it was just what we ordered and we were quite pleased. It was great doing business with you."

Nancy Boylan



Memorial Petals...THIS IS VERY TOUCHING TO US

"I bagged my petals and put the ribbons on the bags last night. They are beyond beautiful. You have a fantastic product and even better customer service. That is a rare combination, particularly when one is doing everything over the internet! You calmed me down and helped me so much when I was really sick and stressed out. That doesn't happen often in this world!

Thank you again for your help. I was so happy last night and had so much fun putting the petal bags together. It took my mind off of my misery and was very relaxing. I told my sister I think this is the only time the product is actually even prettier in reality. I always figure the computer tweaks things but no, those petals could not possibly be brighter or of a better quality.

I know it's kind of odd for someone to call up and order petals for their own memorial but I cannot recommend it enough! It was fun and the end result is beautiful. I guess it's hard to market the petals that way but it sure is a nice alternative to floral arrangements. Plus, they will not harm the river, which is so important.

You have a wonderful company and product and I wish you all the luck in the world!"

"Please do use any comments you like. I truly meant every word and people should know that there are companies like yours out there that just do an amazing job, though this is the only one I've ever had the pleasure of working with! Plus, there was something very peaceful and beautiful to work on this myself. I felt like I had some little bit of control over my health situation and I actually felt SO good when I saw the finished product!

This is the best experience I have ever had ordering a product sight unseen. I just showed my nurse the petal bag and she said it was gorgeous and what a great idea it was. It was very economical, too, when you see all those bags of gorgeous petals with coordinating colored ribbons. So much nicer and less stiff than a floral arrangement!"

Erin Flanagan -New Braunfels, TX

Thank you Erin for sharing this very personal experience with us. You are an inspiration, you have touched all of us & we will always remember you!



"Very helpful team. I was going back and forth over email with different questions and each response was very pleasant and helpful. Top notch service! You're very welcome to use my comments on your site... I meant every word of it! And the flowers are BEAUTIFUL! Thank you for your service and help!"

Alexia Seymour





"From now on, when I need rose petals or anything of the sort, I am going to go through FLYBOY. Excellent selection and service."

Caleb



"Great product and store! Will definitely shop here again and would recommend Flyboy Naturals wholeheartedly! We used your freeze-dried lavender for my wedding programs (rolled up into scrolls tied with ribbon and pushed the lavender through the ribbon) -- anyway, they look just beautiful."

Thanks very much! Rachael Elwork



"My petals arrived when they said they would and the presentation was beautiful. I would not hesitate recommending them to anyone."

Cheryl P.





Great pricing, great product, great service, fast shipment! We appreciate the time that your company took to package our purchase properly. You have another life-long customer!

Eric Nowak





"Recently I purchased both freeze-dried rose & hydrangea petals, as well as foliage. Quality is exceptional, and added personal touches were appreciated. These products will make an upcoming wedding all the more special."

Christine Dimock



"Great people to work with..Will buy more from them whenver I get the chance"

Jody Onley



"AWESOME! The product, the delivery time, everything totally fabulous! Seriously-everything was wonderful and arrived beautifully and quick. Even the florist was impressed with the quality of the petals."

Dawn Cooper



"They definately made ordering from them an enjoyable experience and I will recommend them to all of my friends and family. There are a lot of other rose petal companies online, but I believe I picked the best. And I also appreciated the little thank you card that was enclosed in my package with the note thanking my husband for his service in Iraq and the fact that you doubled our order ! That was really sweet and considerate and I'll be ordering plenty more rose petals next September when he's home for good!"

Thanks so much! Alicia N. Petty





"After researching several different companies that sell freeze dried rose petals, we felt FLYBOY offered the best overall value and color choices. They were offering a buy one get one free special and we were extremely pleased with our purchase. The petals have a beautiful color and smell delightful. They will be used at our daughters wedding and will make a wonderful showing."

"We will definitely send you photos of the petals at the wedding. We are very excited (for many reasons)!! My daughter saw one of your ads in a bridal magazine (I think) and decided she wanted to "do something different" by having the guest throw flower petals rather than bird seed or rice. I was a little apprehensive at first, not knowing what the petals would look like (I'm thinking dried up and crispy). We ordered a sample and I felt at ease. The flower girl will also be using your petals. When the shipment arrived, we were like children at Christmas! We are very pleased with our purchase. We also took advantage of the buy one get one free special you were having. Please feel free to use my comments."

Connie Prather



"Excellent quality and knowledgeable staff, definitely a company I will use again! Thanks!"

Kelsy Crim



"Excellent, friendly and knowledgable customer service. personalized service--very pleased."

Ann





"The petals were great and the service was excellent - they arrived perfectly on time for my wedding. They were a little smaller than I had thought but we had just enough. they were one of the more economical site I found on the web."

Anna Whittemore



"Very professional, and they deliver on their promises and if not they will make it right. I would recommend them again, and am purchasing from them again right now."

Clifton Hill



"Thank you for your help with our emergency rose petal order last week. The Intrigue and Sexy Rexy petals were outstanding! The bride was thrilled. If we get any good pictures with the petals I will email them to you. Thank you again and I will tell everyone about your business."

Most sincerely, Julie Armstrong

We really appreciate your business & any referrals! Thank you



"I am rating FLYBOY NATURALS for the third time. My first experience was great, my second rush order was fabulous! However, being the blond that I am, even thought I am a University of Michigan grad (go blue!), I accidently mistook #1 as excellent, when I should have rated them #5. I do apologize for the mistake. Flyboy Naturals is excellent. Please throw out my review which is incorrect. I feel horrible! Jami and the crew were excellent!!"

Michelle Kile





"I wanted to tell you how much we loved the rose petals that we ordered. I ordered them a few months ago and just stored them in my closet. I couldn't wait to use them for my daughter's wedding and reception. Finally, this past Friday, June 17, 2005 was her wedding and we were able to use the rose petals. They were absolutely beautiful. We got so many compliments on them. When we get the pictures back, we will make sure we send you some. Thank you so much. It made everything look so elegant."

Karol Marchig



" I love this place!!!! First, the customer service is absolutely fantastic! You can reach them by phone or email; either way your conversation with a **Knowledgeable** customer service representative goes without a hitch. Oh, and when you call, you get right to an actual person (No automated menus).

I received my sample and the quality of the petals are great. They also have tips on how to care for them, amounts you may need, etc. Their prices are comparable to other online sites with petals...probably a litter cheaper than their competitors in the freeze-dried prices. Plus you are supporting a local business that is still in the US (other flower companies ship from Colombia...which is fine, but if you want to support in-nation businesses, then this is the way to go).

Finally, shipping is quick. I ordered my full order for the wedding yesterday and it is already being shipped. I should get it in 2-3 business days...and it was a custom mix (again...they were extremely helpful with this...easy as pie). I will update when I get the full order in (and my new comment period opens)but I definitely recommend Flyboy!

Jill Manion





"I was absolutely staggered to receive my box of petals within 5 days of placing the order - why was I staggered? Because I live in the UK so the petals flew thousands of miles yet were delivered quicker than items Id ordered in the UK. The petals are beautiful too, our guests at our wedding in August will be so impressed when I tell them they were imported. The website was easy to use and very informative, overall a wonderful e-shopping experience.

I'd be delighted if you used my comments on your site, in fact, when I was browsing through initially I didn't see any other international feedback so it might be reassuring for other prospective international customers. I will gladly e-mail some photos of the petals in use at our wedding and would be happy for you to use them.

Thanks once again for your great service."

Amelia Rounsevell Practice Manager, St Mellion Dental Clinic, Cornwall



"Dear Sir / Madam

Just would like to say thank you very much for the prompt delivery of my rose petals. I ordered it on Sunday 6th June and it arrived at my desk at work, England, on Thursday 9th June 05. Everyone said that it would not arrive on time but you proved them wrong."

Thank you. Kind regards

Miss Claire Whateley



"I have been on the internet for the past 6 months, getting ideas, as well as product, for my upcoming wedding. Our Florida outdoor wedding ceremony at the end of June will wilt any flower. Flyboy Naturals site is easy to use, realistic pictures, I received what I saw online! Customer service at Flyboy Naturals was superb. I had a name on each email sent to me. I was asked how I wanted my items shipped, and then verified how my items would be shipped. Thank you, Jamie, for the personal touch of a signed thank you note inside my shipped boxes. Little things like that will keep me coming back to their site, and I shall tell all of my friends to shop there. The only hiccup I had was my Hydranga box was crushed. I was not sure how I was incorperating my Hydrangas in to my wedding ceremony, so I really wasnt that upset. I got them at a fabulous price, and it was UPS who had done the damage. And I can still use them!"

Michelle Kile





" Thank you SO MUCH for the beautiful dried flowers! They made my wedding so special and so beautiful. All of our guests loved the petals down the aisle and on the tables during the ceremony. The petals were perfect for throwing at us after the ceremony and we recommend "Flyboy Naturals" to EVERYONE for weddings, and ANY other occasion. We were so happy with the customer service, fast delivery and great product. Thank you SO MUCH!

Tracy and Warren Polakoff, Orlando FL

11/6/04 Wedding



"The petals arrived as promised, great quality, prices that cant be beat and gave a large enough sample to get a realistic idea of what to expect of a large order. Thanks!"

Jessica Wilson



Customer Service Rating:Excellent "Very quick response and friendly customer service."

Nicole Waring





"They were quick to deliver and even sent a personalized card with my order! Great customer service" I'll forward pictures if I have them... We had 3 flower girls who threw petals and then used the rest of the petals to scatter around the candles on our tables. It was a fairly casual wedding in a garden so we didn't need flowers - just petals :) "

Take care, Kate VanDerzee



"I would definitely recommend Flyboy Naturals, I received the order very quickly and the petals were in great shape! Thank you! I love my rose petals! Use any comments you would like on your website, if you would like anything else, pics, recommendations, etc, let me know!"

Becky Dumler



"I spoke with Jayme on the phone and she was so personal and nice. She helped in so many ways. I will only order through them and not anyone else. I will recommend this site and product to everyone. Thank you."

Michelle Ruff

Thanks so much Michelle...we really appreciate your email rating, comments & referral to your friends & family. We hope to hear from you again in the future. Enjoy!!



"I would recommend them to everyone I know, the rose petals were amazing, I still have them around the house."

Jesus Ruiz - New York, NY



"I was very pleased with my experience! I purchased rose petals to use as a table decoration for a banquet. I was so happy with how they looked, that I am planning on using FLYBOY for my wedding next month. Thanks again."

Carrie Holloway



"Can't wait until the wedding to see how beautiful the rose petals will be lining my aisle. Thank you."

Curtis Spencer



"Just wanted to let you know we received our Rose Petals and we are Just Totally Delighted. We appreciate your literature & sincerity. Wish we could have afforded just Gob's of them. I'm very delighted that I found you/and your freeze dried item's. The Wedding is in June & I will let you know what a success I'm sure the petals will be."

Regards, Debbie in Florida



"This is my second purchase with Flyboy. They are a very professional organization. Items are shipped as promised and in a timely fashion. During my first purchase as a jittery bride (May 2003), I required direct assistance and was able to reach a person quickly. They took care of my concerns and issues immediately. This year, I went back to Flyboy for rose petals for an early Valentines day surprise.

I used the internet and it was a breeze too. The emails were informative and kept me aware as to the status of my order. My husband and I work off shifts and therefore Im asleep by the time he comes home but awake while he is asleep so actually doing something on V-Day would be hard. I found a package deal that was perfect for my little scheme and I can not WAIT to see his face at a rose petal covered table set for two, a petal covered bed and a petal filled jacuzzi! It should be a night to remember thanks to Flyboy."

Cathy Trent - Chester, New York



"The petals were beautiful and the price is unbeatable!! I would highly recommend this company!! They have the best prices on the internet!!"

Sarah M.



"Very personable, timely and accommodating!" "It's been a pleasure working with you guys. You're welcome to use my comments and I'll be recommending you to my friends. If everything goes as planned and we don't get rained in, we'll be glad to send you pictures of your petals in action!" Have a good day, Julia Shcherbakova



"Good company to work with; item purchased were as described; prompt shipment"

Willma Heckman





"Hello... I just wanted to drop you a quick note to thank you for the wonderful service I got from your company! I ordered a sample, and imagine my surprise when I got it within 48 hours of ordering. What's even more amazing is that the sample petals are perfect for my wedding! The colors are exactly what I want. Now if only finding the "perfect" location were as painless!

I can't wait unitl it's closer to my wedding ( wedding date is Janurary 9, 2006) si U can order the petals that I will be walking on to meet my husband (to me)!"

Thank you, Susan Marvin



"I was more than pleased with the service as well as the product. The rose petals are absolutely beautiful!!! I also purchased the mixed petals with Hydrangea and roses, they were gorgeous too! Not a glitch in the system to complain about, the company even gives you amounts needed for most applications for a perfect wedding. They request a photo of the wedding for their collection and I'm more than happy to do so. Keep up the great service your a dying breed out there."

Michelle Bowen

"You can definitely use my comments on your site. What ever I can do to let more people know about your beautiful flowers and wonderful service. Have a great day!!"





"I would purchase from FLYBOY Narturals again. The personal note they included with my order was a nice touch."

Janice Regonese





"These petals are fabulous -- we use them in our spa gift packages and they make the presentation perfect. The company is always a delight to deal with -- orders are shipped promptly and arrive in perfect condition! Thanks!!" Cherilyn Swenson

Spabox.com Santa Fe, New Mexico

Cherilyn, we really aprreciate your support & re-orders. It is clients like you that make us want to give 150% all the time! THANK YOU!!!





"The ease of on-line ordering was great."

Deborah Chambers





First aired November 9th,2004 10pm on STYLE NETWORK

* STYLE NETWORK: Watch for the upcoming show "Who's Wedding Is It Anyway?" Featuring Flyboy's freeze-dried rose petals...a lavish display of pinks & peach petals on the tables etc. Here's what the talented designer had to say...

Comments: "The petals were absolutely stunning and were a huge hit! I was able to use them in a variety of situations- Especially on the aisle runner. The cameraperson showed Me how it looked while being shot, it reminded me of a Beautiful meadow-and that is exactly what the bride said!

I was able to do "pre-event" footage of the product- Opening the box, explaining what was inside, where it came from, etc. I made sure to prominently mention your company's name at every opportunity- so people will know where the petals originated. I think you will be very pleased with the end result!

As soon as I know the airdate of this episode, I will let you know. I really want to thank you for providing such a beautiful product - I have given your information to quite a few people who attended the event as well as the crew I was working with. They were all very impressed" "

Linnyette Richardson-Hall - Premiere Event Management

Thanks so much Linnyette...we are really looking forward to seeing this on the air & working with you again in the near future on upcoming special event weddings! You are fantastic to work with...a true professional in every sense of the word! We look forward to hearing from you soon!





"I was very pleased with my shopping experience at Flyboy Naturals. I would not hesitate to recommend this merchant. The flowers I ordered were shipped promptly, came well packed, and are just beautiful. I have ordered freeze dried flowers before and have been disappointed, but not this time. I could not have asked for a better product, better price and the customer service was excellent."

Thank you. Donna Porter - Ontario, Canada





"Just wanted to say thank you! I have received the petals. They're everything I expected. Thank you for the super fast shipping!"

Benjamin D. Davidson - Johnson City, TN





"My favorite thing about placing an order with flyboy naturals for my wedding day is that, with in a few hours of placing my order I received a phone call making sure that my order was correct. The customer service made sure to check up on anything they might have thought would be a concern. I appreciated that so much. It made me feel very special that they took that kind of concern for the details of my wedding, a person they do not even know. What great customer service, the best I have ever had!"

Louise Emershaw





"There was a mix up with my initial purchase- apparently the wrong item was boxed up. Once I contacted them, they were very speedy in correcting the issue. They even called UPS to track the delivery,and called me back several times to ensure everything was ok. I was so happy with the customer service, that I ordered additional items. The second order went extremely smoothly. I highly recommend them!

They also included excellent instructions on the care of the products."

Echelle Jordan



"I have been working with them for a year or so now. They are very helpful when you call and were extremely fast processing my order. Their products are beautiful and last for a long time. I am very happy to use their products at my wedding and will refer them to friends and family."

Robin Mack





Easy shopping. Fast Delivery. Will definitely continue buying form this store!

Morayma Ortiz





"The service was quick, the product was exactly what I wanted and it came complete with instructions on how to keep and protect the product from harm. I thought the thank you note was a wonderful personal touch that will make me want to use them again and tell my friends about them too. I already told the wedding co-coordinator about this company and she made a note of them so she might suggest them to others should they ask about such a product.

I certainly don't mind if you use my comments. I could have also commented on the wonderful packaging too as it was like opening a present!! I am so impressed with your website because it is so easy to use."

Thank you. Trudy Kelsoe

What a wonderful rating...we greatly appreciate all of your compliments Trudy...thank you!!! You really made our day. We hope that we hear from you, your wedding co-coordinator and your family and friends in the near future!!! Thank you again.



"I did some comparison shopping, and their prices were good. The delivery was VERY fast, and the rose petals were just as described. Excellent company."

D.Robinson



"The service was very good, the product was very good and the presentation was also great! Highly recommended!"

Sarah Sturgeon



"I�ve only shopped online for Flyboy Naturals freeze dried rose petals, so I didn't have an opportunity to experience customer service. However, their website is very user friendly and I received the rose petals within a few days which was a nice surprise. They are absolutely beautiful and I am very pleased :-)"

Jacquin Savoy





"Everything was absolutely wonderful. I had to call and change the shipping to come earlier...and it was absolutely no problem. I would use them ANY time."

Jessica Nordlof





"Wonderful, super fast delivery of my order. They have beautiful freeze-dried roses that I have begun using for my home-based wreath business. Great customer service. I will definitely shop with them again."

John O'Harra





"The petals that were delivered were beautiful and were identical to the colors as shown." Deborah Beatrice

YIPPPPPPPPEEE!!! We are delighted & hope to hear from for your future decorative or romantic petal needs!





"Absolutely beautiful - thanks!"

Ephemera Wilde



"The rose petals I ordered are beautiful. I ordered a few samples first to get the right shade of red. Jami at customer service was very helpful, especially in correcting an order I had changed to increase the amount. Responses were quick whether by email or by phone. I can hardly wait to use the petals to decorate the tables at my wedding reception! You were too kind in correcting the order this way and I would really like to thank you!

Thanks again for all your help. I will definitely recommend your products to others."

Lana Loy - Texas





"The merchandise I ordered arrived promptly and was exactly the amount, color and quality represented on the website. Included in my package was a helpful and friendly note from one of the sales people that was a nice personal touch."

Katie Wilson - Anaheim, CA







They normally are closed on the weekends. I called on Saturday and left a message and they returned my call on the same day. My petals arrived yesterday. Great Service!"

Gail Scandalito - Bulverde, TX





"It's Kathy Smith from NY State, the crazy Mom that had to return the Kara's blend and sent you ribbon samples and photos to try to get the right colors for my daughters wedding...Well...it's over and We want to thank you whole heartedly for the superior service you gave us trying to match the wedding, and the fast shipping. Attached is a couple of pictures of the cake table with the petals.

We also used them on the fruit display table, on the grass as the aisle in the ceremony tent and even a few in the porta-johns for that fragrant fresher look.

Everything was so perfect...the weather was super and the petals really added to the whole garden wedding atmosphere. I only wish I could describe how well everything went, the closest I have come is "Heaven Sent".

Our thanks again for your great service, you guys really went the extra mile!"

Kathy (crazy Mom) & Jessica Smith (the bride)

Just the way we like it! That is our intention for every client...to be very happy..."over the top" above & beyond what you would expect. It is wonderful when we hear we did it again! You just made our day...Thank you !!!





"Thanks for your wonderful and exceptional service. You're definitely the best Internet Company I have dealt with and the quality of the petals are fantastic. The order arrived late afternoon yesterday but I was at work, however I was able to pick the parcel up today and I'm very satisfied with everything. It made it just in time for our trip tomorrow.

Once again, thanks for making my surprise trip for my girlfriend possible. You're the best! I hope everyone can experience your exceptional service. Cheers & best wishes to your business. Continue the great work!"

Good Luck, Kevin Lin- Vancouver, BC Canada

We are always delighted when someone is happy with his or her order, product service & products, etc. Especially a "spur of the moment" great idea that turns into a RUSH order. Thanks so much for taking time to tell us about your experience with ordering from FLYBOY. We really appreciate it. ENJOY your rose petals and your getaway weekend!!!





"Wow! What a great vendor. Whatever the question they were there to answer. Customer service is the best!"

Susan Airhart





"Thanks you the roses were great for Jennifer's wedding in Nassau...Some of the photos show them well...4 nieces sprinkled the pink colored ones then the flower girl sprinkled the white before the bride...I have a photo that showed it well on the stairs...I will send it to you when I have a copy...It was quite magical...Thanks"

Helen Butler - Nassau, Virgin Islands

That sounds magical & we are excited to see the pictures and would like to share them with other brides to be on our site if that is ok with you. Hope to see the photos soon!





"Hi Flyboy Folks,

The petals for my daughter's wedding arrived yesterday and they are beautiful and were in great shape having been packaged so well. She loves them, as does her Mother-in-Law to be!!!

Thank you for your excellent service and product. I will tell my friends and send you some pics after the wedding, since right now I am busy making petal-tossing cones out of white paper lace doilies, double stick tape and blue ribbon. Am I crazy or what???"

Thanks again, Deb Coletti

Deb...No you are not crazy...well maybe just a little! We think it is great & will wait to see the pictures. Thank you so much for the email and great comments, you made our day! We are delighted to help you with anything else you need...Also, thanks so much for referring your friends! We really appreciate it.





"I was very pleased with the service of FLYBOY Naturals freeze dried rose petals. They were quick with my order, and payment was easy. They have a great quality product. I would recommend doing business with them, and I will continue to use them in the future."

Jennie Bryan - Belle Chasse, LA



"I found this company extremely professional and helpful and the price was astounding compared with similar English companies even allowing for shipping and currency exchange.

The petals were beautifully packaged and in perfect condition when they arrived, even down to their scent. I would not hesitate in recommending such a friendly and efficient company to anyone. From my first enquiry down to the delivery took just 7 days. Well done FLYBOY another very satisfied customer."

Sheila Lucy - United Kingdom

"I ordered a sample of hydrangea for $5. They sent them priority mail, and they arrived 2 days later with a $5 coupon if I place an order."

Melissa Shelly





"Thank you! I tracked down your shipment and received my order. I was especially pleased with the THANK YOU note and the extra care you gave in the presentation, packaging, etc. I felt appreciated and special when I opened the package. I am looking forward to using your petals during my wedding ceremony on Saturday May 8. Again, thank you."

Elizabeth McConnell - Maryville, TN





Excellent online store. Would highly recommend!

Vicki Harrison - Greenville, SC





It was a pleasure to do business with you! I will keep you in mind for future needs!!!!

Kara Krol -Bedford Hills, NY





"Excellent service for products I can not obtain locally."

Bob Van Cleef -Coventry, CT

Thanks Bob! We enjoy providing our products to our clients worldwide & it's always fun to hear back! Hope to hear from you again soon...feel free to tell all your family and friends about us too! :-)





"I had a question about future availability of a specific petal (type & color) and they responded immediately to my email inquiry. Now I have complete information and can determine how to include their product in my September event."

Joanie James



"Not only was the product beautiful and reasonably priced - The attention to detail in the packing was exceptional. From the delicately wrapped flowers to the personalized thank you card, my expectations were exceeded. Kudos."

Helene Hutchinson - Lenoir, NC





"The transaction went extremely well and I had my order in no time. I would highly recommend them to anyone considering this merchant. Exceptional quality, great customer service- traits virtually impossible to find in this day and age. Keep up the great work! I'm just so glad that I was able to find your site thru my Internet "geeking" that day. I've even shared your site with some other future brides that I know. Thank you, thank you, thank you for making the last little bit of my wedding planning so easy and simple."

Susan Rhodes - Gulf Breeze, FL

Thank you Susan...You are the reason we enjoy our jobs so much! We are thrilled that we achieved our goal of an effortless, enjoyable experience...& most importantly that you are happy. We hope to see pictures of your special day...Enjoy!



"Just a quick note to let you know that the petals arrived safely and they are absolutely beautiful, right down to the packaging and the co-coordinated ribbon. Thank you! Our wedding is April 24th so I will send you photos after the event."

Thanks & regards,

Yolande Young- Surrey, United Kingdom



"Just wanted to let you know how pleased I am with my first order from your company. When I received my order, I discovered that one item was missing. I made a quick phone call to you and I had the missing item within 2 days! Now that's service!! The petals and potpourri are just great as was the service from your company. I am well pleased and will recommend you to others."

Sincerely, Hazel Shinholt



"I was impressed with the selection of products, the ease of working through the website and most of all, the speedy delivery service for the sample orders. We have decided to use FLYBOY for our wedding and will be placing our order soon!"

Kathy Zdanowski - Pepperell, MA





"I ordered samples of Flyboy Naturals lilac and hydrangea and was absolutely pleased with the product. The product arrived very quickly and was much nicer that I thought it would look. I will be using them in crafting projects and am happy to know that I can be assured of a great product when I am ready to order again. FLYBOY was absolutely easy to work with. I felt very comfortable with the ordering process. I truly believe that you have a wonderful product (I wish I'd known about you 3 years ago when I got married) Thanks again. Aloha from Hawaii,"

Julie Oda





"GORGEOUS!!! Really nice petals with lovely fragrance. Even being quite tired making all the wedding stuff myself; it was a real pleasure to prepare the rose petal bags. We live in London, Europe, and received the petals in less than 3 weeks and in perfect order. The daffodils are also lovely, and will be a perfect touch for my Welch wedding.

The packaging was both practical and well presented, and the personal approach has been amazingly friendly. I will definitely recommend you to all my friends!!! Looking forward to seeing all those rose petals fly next May! I'll send you some pics, after all the petals will be an important part of my wedding. Will surely order from you again!" Many thanks and kind regards,

Eva Martinez & Allen Hudson - Wales, United Kingdom





"Your flowers came today and I can't believe how beautiful they are. I'm going to use them as enhancements on gourds. They will make a very unusual addition as compared to feathers, etc. that are normally used. The daffodils even smell good. I love them. The potpourri was like a breath of spring. So delicate and fresh. Can't smell it enough. Amazing. Thanks for having such a great website and merchandise. I'll be back..."

Martha Wright -Hendersonville, NC



"The first order came in today! You guys are a class act! Great packaging, great product, and great-personalized service! Thank you so much! It's so nice to get personalized service in the day and age of corporate America! Thanks again."

Justin Davis - Cullowee, NC



"I received the shipment of rose petals today and they are BEAUTIFUL! THANK YOU SO MUCH!!!! Thanks for your help!"

Janette Matagus/Publisher

Wedding Ideas-www.weddingideasonline.com



"I have done a bit of online shopping and most I find is ok but there is no customer service if there is a problem. I liked Flyboy because when I did have a question about my order I was able to talk to a person. I was pleased with how fast with I received my item even though I'm in Canada and Flyboy is in the USA. The rose petals are incredible and I also bought lilacs. I have never seen dried flowers so lovely before. This is one purchase that I'm 100% pleased with. I will buy from Flyboy in the future again!

Tracy Worrall - Francois Lake, BC Canada



"I received the order this week and the roses are just stunning!! What a great vivid red...I don't know if I ordered that particular one in the past but I surely will again. And thank you for getting the seeded eucalyptus, its beautiful. I appreciate all your help and great customer service...you are the BEST of the BEST!!!"

Catherine Shaw - Horseheads, NY





"So Beautiful! We were delighted with the fragrance in the bowl of roses! Rating would be five star- no less in all areas. Flyboy is the best in the West-or should I say the best in the world!"

James Gray - Ransomville, NY



"Flyboy rose petals are great! Jami was very helpful and my order arrived quickly. When I opened the box, everything looked and smelled wonderful!! I have recommended them to 2 of my friends getting married and they were also delighted with their purchase! Great job and great product!"

Cherilyn Swenson





"I ordered rose petals for my wedding and they were absolutely fabulous! The price was better than anywhere else- the product was exactly as described, and they were shipped to my home and packaged nicely. In addition the personal note to me made me feel like a valued customer. I ordered with them again after the wedding to purchase whole roses to replicate my bouquet, as mine could not be preserved. They look wonderful!! I highly recommend them!"

Maureen Strewart- Blackstone, MA

"You may use my comments by all means! I absolutely love the flowers! And one of my best memories of my ceremony was after the petal toss- how the scent of the rose petals just lingered in the air while we greeted our guests. A bonus effect! Roses are my favorite flower and naturally they became a theme in my wedding-having the petal toss added such a nice detail to our day and we will cherish it forever! And the fact that we were on a budget went completely unnoticed by our guests! They assumed we spent much more! Again thank you so much for creating such a lovely product- and for being so personal and honest with regards to online ordering! One always takes a chance with ordering online- but you made the experience a rewarding one!" Maureen



"Everything was so thoughtfully packaged and the rose petals were of great quality. I was very happy with my order and will use this company for all future orders.

Aimee Michau -Mt. Pleasant, SC



"Super fast shipping, excellent product!!!! I was extremely happy with my purchase! Thank You!"

Kristy Davis



"Great transaction. The petals arrived exactly when they were supposed to and were beautiful!"

Serena -San Mateo, CA





"My order arrived quicker than expected. The flowers were packaged carefully and there was no damage. I was extremely pleased."

Ingrid Machner-Docktor - Kihei-Hawaii



Dear All at Flyboy,

"Just to let you know I have received the box of gorgeous lilac petals, just as promised, today by UPS. On the whole we just don't experience that kind of helpful and polite service in this country, and it makes life generally so much more pleasant!! Thank you for your help and efficiency."

Kate Reich -London, United Kingdom





"FLYBOY Naturals us an excellent company. When you call FLYBOY Naturals, Jami is very friendly and helpful and their website is extremely organized and understandable. The company has a wonderful selection of products and the shipping is quite fast. Their freeze-dried rose petals are exquisite and come to you boxed beautifully. I would definitely recommend this company to anyone wanting their products for a wedding or any decorating projects.

Go right ahead and use all of my comments because they are all true!!!!"

Best wishes, Marjorie Gant-Katy, TX

WOW!!!! Talk about making someone's day. Thanks so much! We appreciate your glowing review & more importantly your continued patronage... thanks so much for your reorder...hope to hear from you again soon.



"I just had to call and tell you, a girlfriend and I saw the movie "Legally Blonde 2" today. Your rose petals look fantastic!!! In the last scene of the movie they are floating down over them & they look absolutely wonderful, gorgeous...It's so exciting!"

Kelsey McConnaghy - New York

Thank you Kelsey for calling to let us know how the rose petals look. We will take your advice & go to see it for ourselves as soon as possible. Thanks again for your call and the compliments, we really appreciate it!!!





"Hi There, I just wanted to let you know that I received my petals yesterday and I am so pleased! They are absolutely gorgeous, smell beautiful, and the packaging was wonderful.

I really appreciated the personalized card, care instructions, and the Prozap! I can't wait to use them on my big day. I'll be sure to take lots of photos and send them your way.

Thank you for the wonderful service! I've recommended you to all the brides I know! Thanks again for making this part of the planning so enjoyable. I just wish everything else went as smoothly! ;)" Best regards,

Crissy Ermel - Annapolis, MD



"quick shipping and great service. The product is wonderful. Thanks.

Edeen Construction





"We were very satisfied with the order from FLYBOY Naturals as well as the service. The rose petals are beautiful, and it will be a pleasure to use them in my daughter's October 2003 wedding."

E. Watson





"Just wanted to let you know that your rose petals we ordered for my daughters wedding were absolutely wonderful and they looked fabulous on the tables! A bit of caution if any one in the future wants to put them INSIDE HURRICANE LAMPS with candles-they burn!!! Thanks for making the day a great one."

Joanne Larsen-California



"Hello Jami! I wanted you to know that I received the rose petals yesterday morning and they are absolutely beautiful!!! My girlfriend (now Fianc� after I proposed last night) also thinks they are breathtaking!! We may be in touch in a few months to get some more from you for our wedding. Thanks again for all your help!!!

Blake Hardwick -Phoenix, AZ



"The rose petals we ordered were lovely, and what a great deal! We have enough for the aisle, toss & reception decoration. Our baker is even matching fondant petals to cover the cake! I bought the bargain petals so I was prepared for the worst. I only wanted to do the aisle, but they are so cool that I decided to use them everywhere! It sure has made planning the decorations easier. Thanks Flyboy!"

Jewel Cousino -Ann Arbor, MI



"I wanted you to know I received my order today-thank you! Everything is BEAUTIFUL and smells nice too. And thanks for the extra lilacs! They really add a special touch in the guest room-which is in colors of lavender & lilac, sage & light yellow. I'm very pleased with the quality of your products and I look forward to ordering from you again. Have a wonderful day & God Bless."

"I forgot to add how much I appreciated the personalized service and special care in wrapping.... I don't mind if you use my comments on your site. I'm glad for others to know what a pleasure it is to do business with you all."

Have a great day! Kerry Vellieux -Mount Holly, NJ



"They answered questions quickly and intelligently, accommodated a problem on my end, and called to make sure they had the right information from me just to be sure nothing could go wrong. I don't think I've ever had better service. Best wishes for many "made days" and all the business you can handle."

Emily Force





"FLYBOY Naturals had great customer service and even called me at home to let me know when my order would arrive. They were more than happy to answer any questions I had! They were on top of it and I would definitely recommend them to everyone!!!!"

Kim Miller - Carrabelle, FL



"Care in packaging. Look wonderful. Could not be a better deal. This is my second large order. Couldn't be more satisfied with your products or your customer service. Thank you again."

Dana Belcher



"The petals are gorgeous!"

Lynne Cole





"The petals I ordered were beautiful. They looked as if someone had just pulled them off the rose. They were packaged very carefully, almost as if with love. I also had a question and I was surprised at how quickly they responded."

Rhonda Suther - Indian Trail, NC

You are right Rhonda! That is exactly what we do. We grown the roses and each rose is carefully harvested by hand, then each petal is pulled from the rose, freeze dried & then carefully packaged for you! It's always wonderful to hear from our clients and to know that our extra care to details is really appreciated! Thank you for your comments and rating. We hope to hear from you again soon.



"They were easy to work with, and they shipped my order right away. I got it before I was expecting it!!!"

Lindsay Clinton



"I don't know if you remember, but a few months ago I ordered some freeze-dried rose petals for our wedding last month (September 2). Now that we're back from our honeymoon and settled in, I wanted to take the time to say Thank you so very much. The petals were beautiful!!!! Thank you for being part of the creation of the most amazing day of my life.

You'd asked for a photo with us and the petals. We're still awaiting our professional photos to be developed and I know that there are photos in that batch of us with the petals. But for now, all I have are pictures of us without the petals in the picture. So, I'll attach one of those ones for now and then send you a professional one with the petals in it when it comes.

Thank you so much again. I would definitely recommend your rose petals to anyone!"

Sincerely, :) Christine V





"The "carton of freeze dried hydrangea" replacement order just arrived, and it is fine! I will be able to complete a beautiful custom floral arrangement for my client, thanks to your quick resolution of this matter. I very much appreciate your excellent service, and I will continue to order your exceptional products! I hope to establish an ongoing relationship with Flyboy Naturals as I expand my small, custom dried floral business. Flyboy can really fill in the gaps for me with provision of beautiful freeze-dried botanicals and foliage. (I work with silica gel up in my HOT-whew-specially outfitted attic workroom.) It sure helps to know that YOU guys are "Out there"! Thanks again, Alice."

Alice Pisaruk -Jefferson, MA

Thanks so much for the follow up to your replacement order Alice. As we mentioned, it is VERY RARE for us to have ANY problems with our products...When we do, we take care of it immediately! We are delighted that everything worked out so well. We look forward to hearing from you again soon. Stay cool!





"A great organization to deal with. I shall be ordering again."

Eric Jukes -United Kingdom





"I've ordered over 6 times. Use it for a Hotel Romance Package and Weddings. Great product does not damage sheets, carpet, etc. Smells great!"

Lisa Kershner - Cupertino, CA

It's great to hear from you Lisa! It is also nice to have the feedback regarding our rose petals working so well. No staining problems, etc. I am sure your guests really love that extra special touch! Hope to hear from you again soon.





"Thanks for getting my order delivered in time for Mother's Day. I just called this morning to ask about my order and it wound up being delivered just after I hung up the phone. Unlike most things I have ordered on the web, the dried flowers look & smell better than expected. I'm very happy."

Peter Rollins - New York, NY

Peter thanks so much for your email. You just made our day.... that is great news! We hope to hear from you again in the near future.



"Very happy with the product, price and delivery time. Great!"

Nena Blumenthal - Richland, WA

Thanks so much Nena.... we hope to hear from you again & Please tell all your friends about us...we would love to hear from them also!





"A huge thanks you! The petals arrived today, they really are beautiful. I can't believe that it took under a week from once I placed my order on the Internet, from Oregon, to actually receiving them at my door in Ireland! What great service! Fantastic! Also it was lovely to get a personal email, you don't feel that you are just a number. Thank you so much, will be in touch again! Gina"

Hi Gina, we are also impressed! It's great to hear when we do our part by shipping right away, that the carrier (the US Postal Service in this case) also exceeds our expectations! That's wonderful news! Enjoy!!!





"Our flowers arrived Friday. They look Great! Thanks so much for the fast, accurate service. I'm sure they will look great at my daughters wedding. Thank you."

Nina Blumenthal-Richland, WA



"Thank you they are great. We are going to throw them out to sea off a cruise ship that the whole family is going on to remember my Father-In-Law who passed away in August last year. Several people have asked me where I bought them and I give them a link to your website. Thanks for such a wonderful product, we will shop here again.

Jay & Shelly Broadwater -Cottage Hills, IL

What a wonderful idea to toss the rose petals out to sea in honor of your Father-in-Law. It is a loving gesture that the whole family can participate in.to honor & celebrate his life. How grand! Thank you for sharing this with us, All the best to you.



" I was very pleased with the flowers I ordered from Flyboy Naturals. They were shipped the same day I ordered and so carefully packed. I also received a personal card thanking me for my order. I have been wrestling with dried and freeze dried flowers for ever and now I will only order from Flyboy Naturals."

Dianne Gembarowski- Schertz, TX





"Ordering on-line was so quick and easy. I received the petals in a week and they are beautiful! FLYBOY Naturals has great customer service and a very friendly staff. I would recommend them to anyone wanting rose petals!"

"Since the petals have settled they are not very "fluffy" what is the best way to fluff them up again? Would appreciate your help."

Emily Harjehausen - Forsyth, IL

We are so glad you asked! First you want to make sure the petals are fairly soft & pliable...Just reach down into the bottom of the bag & using your hands pull up through the petals to fluff them, it's quick & easy. They will expand to almost double or maybe even more than that! Enjoy :-)



"Received my flowers today they are beautiful...so carefully packed. I am redoing my daughter's hair wreath (my drying was not successful...wasn't even close) this will be a keepsake!" Thanks, Dianne

Dianne Gembarowski -Schertz, TX



"I was 110% satisfied with the customer service, the products and the fastest service I have received when ordering on the Internet. I have told everyone I talk to about your products. I will always recommend your company."

Beverly Hinton -Sparta, GA



"Great, prompt, very polite service! The packaging was excellent and very tastefully done. Instructions included, terrific. The best merchant I've dealt with on the Internet. I'm so happy with the way the rose petals look in the vellum toss cones, for my daughter's wedding. I hope I can take a digital picture soon and send it to you! One more detail that put a smile on my face...you even matched the color of the ribbon to the rose petals! Thanks again, Maria Halaris"

Maria Halaris -Westbury, NY



"The freeze dried rose petals were so pretty and perfectly packaged. The ordering process was efficient and user-friendly. My only suggestion would be to include in the package storage and other related instructions concerning their care as it appears on your website. Thanks for the good service and fine products."

Ginger Pruden -Savannah, GA





"Excellent prompt, friendly, and personal service. I used their products to help propose to my girlfriend with success. I have no reservations in recommending them. Thank you for the response and the service. Keep up the good work!" All the best,

Don Mayes -Bakersfield, CA

Thanks so much for your rating & comments. We would like to congratulate you...WOW!!! Fantastic news...Good for you! Let us know when you are getting married. Our rose petals are wonderful for the guests to toss at the end of your ceremony!!! Best of luck to you & your future wife.



"The lilacs were more beautiful than I imagined- and I can't wait for an excuse to order more!"

Ronalee Joanne Gingrich -Clinton Township, MI





"I received my order today. I want to let you know I am extremely pleased with the petals, as well as with your customer service. I'm looking forward to seeing how they look at my client's reception on Saturday. On another note, FLYBOY Naturals is my vendor of choice for all future rose petal orders. I don't even need to think about ordering from anyone else." Take Care. Best, Tamar Draper~

Elysium Event Planning-San Francisco, CA





"I just wanted to let you know how pleasantly surprised I was at your excellent customer service and attention to my order. Jamie went out of her way to call me at home and then email me at work (Where I placed my order...shhh!). She advised me of the most cost effective way to ship my order and then promptly mailed it out. The thank you note was another nice touch. The whole experience was pleasant from the start. I'm really looking forward to receiving my order. If the product is anything like the service...WOW!" Thanks again, Linda Kim - Honolulu, HI





"I wanted to let you know how impressed I was with your processing of my order. It came quickly, it was packaged nicely, and this was the first time I have ever received a beautiful and thoughtful thank-you card for ordering! I also appreciated the information sheet about possible uses for the dried petals. I assure you I will be ordering again, and will tell others of your unusual and welcome approach to customers." Thank you, Susan Christie - Eureka, CA





"I wanted to let you know how perfectly your product worked out for me. They were absolutely amazing and made for a wonderfully romantic evening! Thanks again!" Sincerely, Maria Parks - Dublin, OH





"I wanted to let you know how perfectly your product worked out for me. They were absolutely amazing and made for a wonderfully romantic evening! Thanks again!"

Maria Parks - Columbus, OH





"Great personalized service. The rose petals were exactly what I was expecting. I truly appreciated the personal touch. I would definitely recommend this store." Thanks again, Eric Miller-Boston, MA



"The product was exactly as described on their website. The packaging was done with the utmost care and thought to customer service being their number one priority. I would recommend this product and company to anyone interested in a high quality product and superior customer service."

Shirley Marrero -Elkridge, MD

Hi Shirley...you just made our day! Thank you very much for your e-mail & rating...we are very appreciative of your comments and the fact that you recognize & enjoyed our extra efforts to surpass your expectations!!! We hope to hear from you again and soon :-)



"I received the red rose petals and they are PERFECT!!!! I love them. I can't wait to display them and see how pretty they look! Thanks so much for your help and patience! Thanks also for the extra cups. You guys are awesome. :-)"

Cassie Steitle-Las Vegas, NV



"Excellent. Ordering from the UK for an item to be picked up at a hotel in the USA on a specific date can be difficult. Worked perfectly! I shall be making another order shortly." Regards, Phil

Captain Phil Bright -United Kingdom

Captain Phil.we have been shipping worldwide since 1992, with no problems ...we are happy to hear it worked out so well for you also! Hope to hear from you again soon.



"Just the best selection of freeze dried flowers around- wouldn't deal with anyone else! Great communication and speedy delivery! Ronald Napper- Rocky Hill, CT

We thank you Ronald...we aim to please. We grown, harvest, freeze-dry & ship worldwide DIRECT from Flyboy Farm in Oregon...when you pick it & process it so fresh the quality is Outstanding! Glad you thought so too.



"Prompt service and super helpful representatives!! Thanks!!"

Rhonda Hare -Bothell, WA

You betcha Rhonda...our pleasure indeed! Anytime.





"I just wanted to say that your customer service at Flyboy is EXCELLENT! My order of rose petals was customized for my special needs, and I was even given great advice on color combinations. The rose petals are being used to create a path from the hotel room entrance into the bathtub. Since this romantic evening means everything to my girlfriend and I, my choice of rose petals was critical. Thanks so much for a wonderful purchasing experience."

Dan Z. -Phoenix, AZ

Well Dan, that is exactly what we are here for...to provide outstanding service & freeze-dried products...& all at a very good price. It really makes a difference being the grower & treating our clients the way in which we would like to be treated if we were making the call or placing the order! Hope to hear from you again soon.



"What a great company! The delivery came right on time and at Christmas when my wife opened it she loved the way it was all put together. It had a real woman's touch. Thank you to the folks at this company. I highly recommend them."

Charles Dobbs -Medford, NY

Yippee! We love to hear that our products were well received...especially for a Christmas gift! We are delighted that your wife enjoyed her gift. When is her birthday????? :-) Thanks again Charles!





"I wanted a better explanation of what I would be ordering. The gentleman who answered the phone took his time and helped me with the product information along with the quantity I would need to order. I am very happy with the order process."

Lisa Corso - Long Beach, CA





"I received my order today. I just wanted to shoot you a quick e-mail and say "Thanks!" The petals looked great and there were so many! I really appreciate everything you guys did. Thanks again."

Kevin O'Maley-Quincy, MA





"Thank you for the petals, I received them this morning and they are gorgeous! I make wedding stationery and will be sending the petals out with the cards so that my customer's can pop some inside their invitations. Thanks again, fantastic quality and value. Have a Merry Christmas and I will be contacting you again in the New Year!" Kind Regards, Lucy Jenkins

PS. Thanks for the chocolates-much appreciated!!





"Thank you. The roses are amazing."

Martha Perea-San Juan, Puerto Rico



"Excellent correspondence via e-mail on order & shipping. Excellent products. I will be a repeat customer."

Marcia McAvoy -Concrete, WA





"They are so light, I thought the box was empty. Upon opening the box I was delighted. Flyboy had included a Thank You note and a few pieces of chocolate. I will shop with them again."

Sheila Stewart -King Of Prussia, PA



"they shipped the order the same day I sent it. The quality is also good. I intend on ordering from them again. Thanks, Michele



"I recently placed an order and was very happy with the service provided. The product is beautiful and exactly as described on the website. The personally signed thank you was greatly appreciated as was the Christmas kisses. At a time where customer service is at an all time low with retailers it is great to find someone who cares and takes the extra effort to ensure customer satisfaction. I would recommend your company and products to anyone. Thank you for my order and the time you invested shipping it to me."

Shirley Marrero/Maryland





"This business gives excellent personal service and their products are outstanding. It has been a real pleasure doing business with you and I intend to buy all my supplies from you. Your the best."

Vicki Hill





"I just wanted to let you know, how beautiful the wedding looked with the rose petals from your company. I was so pleased with how lovely they turned out and no one even knew that they were not fresh flowers. I have been recommending your company to all my friends who are getting married in the next year."

Best, Mrs. Jaime Le -San Jose, CA

Thanks so much for your email, compliments & especially the referral to your friends. We greatly appreciate it...That shows that you are really happy with our products & have confidence in our company to share it with your friends...Thank you again!!!



"The order came quickly and the service and quality of the products was great. Couldn't have asked for anything better."

Derek Lintern -New Orleans, LA





"I just wanted you to know that my order arrived yesterday in perfect condition. Thank you for your swift handling of my order. Others should know that you really do deliver on your "good" customer service."

Trenay Perry-Antioch, TN

Thank you Trenay! It is so important to FLYBOY that we deliver great products & service to our customers...It is wonderful to receive emails like yours with a pat on the back! Hope we hear from you again soon.



"When I read endorsements for products, I always wonder if they have really been written by a person or just fabricated for marketing purposes. Well, for you guys, I guess I have the answer. I ordered some hydrangeas, which were described as "imperfect, craft quality", so I was not expecting them to look that great, but they were going to be bunched together in baskets with moss, so I wasn't too concerned. When they arrived, I was amazed at the color and the quality. I just had the same experience ordering some of your freeze dried fruit, although I did want it to look pretty perfect and, of course, it did.

Not to go on ad infinitum, but aside from the products' quality, I was amazed that I seemed to be dealing with real, friendly and helpful people. If I could find some reason why I would need an ongoing supply of freeze dried floral, etc., I'd order things from you all of the time just to have the amazing customer service experience. Thanks so much. Products and service are absolutely tops. Rating: Excellent"

Lucy Moore -Nashville, TN

You just made our day...You also brought up a point that never even occurred to us. ALL of our client comments are from real, live people that have used our products in the past & many have since placed multiple reorders :-) We are delighted you brought up this point...Other people reading this...PLEASE be assured...FLYBOY is a "Stand Up" company with great integrity. We pride ourselves on providing excellent products & service...Hopefully surpassing your expectations. It makes for a much more rewarding day to receive emails, telephone calls, comments & ratings like this one!!!! Thank you Lucy! We hope to hear from you again very soon.





"I had a very good experience with Flyboy Naturals. The product was excellent, and the communication was great! It was great doing business with you!"

Margaret Medley - Madison, AL

Thank you Margaret...It is fantastic to hear back from a happy customer...you just made our day! Hope to hear from you again soon.



"This merchant provides great communication about your order and supplies a beautiful product. The item was shipped quickly and with care. My rose petals are beautiful and if I ever need anymore I will order them through you. Thanks!"

Dawn Clark-Johnson City, TN





"Hello at Flyboy Naturals, Just wanted to thank you for the custom blend of rose petals. They were absolutely wonderful to work with and were a lovely addition to our wedding day on June 28th. Again, thank you so much!

Dana & Aaron Lorentz -Cape May, NJ





"FLYBOY Naturals delivered high quality rose petals for my wedding at the best price I found anywhere. Thanks for the great service!!"

Keri Sprinkle -New York, NY



"They were helpful, FAST, and oh so friendly. Incredible personal customer service- it's a real nice thing to see in these days of impersonal Internet shopping."

Gail Carney-Springfield, OR



"This Company has spectacular, personalized customer service. I will buy from them again and recommend them to all. I hope that business keeps booming for you. It's wonderful to deal with a business owner who understands customer service.... Thanks!"

Erica Bass-Seattle, WA



"I want to tell you how much I appreciate your kind attention to my order. To find such service in today's market is not only wonderfully professional, but just makes the day nicer. The rose petals are for my daughter's wedding and I have been sharing with her what great service we are receiving. Needless to say you are getting a glowing report on the wedding bulletin boards. Thank you."

Isabel Letsch -Bunker Hill, KS

Thank you Isabel for the glowing review, we really appreciate it a great deal! We aim to please! Our goal is to provide outstanding service & excellent quality products. It is always great to hear that we continue to succeed!!! Thanks again.





"Thanks so very much! I got the package the petals will be absolutely perfect for the wedding! Thank you again so much for you is wonderful and PROMPT service." Best Wishes, Katherine

Katherine Shearer-Hayward, CA



"I received my package today 6-7-02! The flowers (rose petals) are perfect and the colors are so vivid!!! Since I have been planning my wedding I have dealt with many vendors and your company is by far the best! Fast service, great prices, wonderful products and the best customer service! Thank you very much and have a wonderful, fun and safe summer."

Marie Scharen -Torrington, WV





"The flowers were ordered rather last minute, when our florist couldn't provide petals for our wedding. I found Flyboy Naturals by accident while searching the Net in a panic...My order arrived in plenty of time, and the flowers were GORGEOUS. I am looking forward to the next "occasion" in my life when I may simply have to have more petals, potpourri, etc!!! Who knows? I may just have to invent one!! I will definitely bookmark the site for the future! Have a great day!"

Amy Lydon-Pasadena, CA

Amy, thank so much for your rating & comments.... you just made our day! We are grateful to have helped you and so many other brides at the last minute. It's wonderful to say to our clients...."NO PROBLEM...we are happy to take care of that for you. Not to worry, you'll have the rose petals in plenty of time". We look forward to hearing from you again!





"I wanted to thank you for the nice card that you sent. I have worked in the customer service area for many years and have yet to find anyone who takes the time to send a personal note to a customer. I was so very impressed!!! More companies should give as outstanding customer service as you have shown. My mother loved the flowers!!! She said they were very pretty!!! I can hardly wait to see the flowers for myself...if my Mom is happy with them, they must be very pretty. Thank you again for your wonderful service! Sincerely, Debbie Williams - Bay City, TX



" I just check my tracking number and they are due here today! I am so excited to see these. Buy the way; I loved the samples that you sent! I can't wait to make the potpourri. You have been absolutely wonderful to deal with. I know due to the products that you offer and the fact that you HAVE PROVIDED THE BEST CUSTOMER SERVICE from any company I deal with, I will most definitely be back for more. Have a wonderful week!"

Sincerely, Teresa Van Valkenburg





"Thank you for your attention to this and your compassion. Customer service is certainly another strong point of your business!"

Catherine Paytash - Menlo Park, CA

Thank you Catherine for bringing this to our attention...We have less than a 2% damage with UPS in shipping, even shipping to thousands of clients worldwide...It is unfortunate that you are one of the very few that this ever happens to. We are delighted to hear that only a very small amount of your petals were damaged...Not to worry, we are sending off replacement petals today! Again, thank you for bringing this to our attention...we will take it up with UPS!





"I got the petals and they are even nicer than I had hoped. I stuffed little organdy bags to put on the plates at the luncheon so everyone could use them to toss when the bridal couple left after lunch. They look so delicate and will be such a beautiful ending to my daughter's wedding day. I have been though a lot of planning and getting this whole wedding organized and you have been the best and most helpful. A million thanks for all your wonderful help."

Devra Danforth Cleveland Heights, OH





"I just wanted to say Thank You for taking the time and caring that my daughters Wedding Day was perfect. It's nice to know there are people out there that aren't just concerned with making money. You guys are the best!!"

Linda Peloquin -Harrington Park, NJ



"Thank you for your good service. I am confident they (Rose petals) will last until my wedding day (I'll keep them in the house) on September 21st. It's one less thing to think about."

Grace Renna -Bellmore, NY

Thanks so much for your comments Grace...that's one of the many great things about our freeze dried rose petals...you can order in advance & have one less thing to think about like you said...We know your Wedding in September will be grand! All the best to you.



"I recently ordered daffodils & peonies from you. They arrived and they are all beautiful! I am extremely pleased with them. I use them to compliment the dolls I make. I'm working on one right now that will be called Peony. When I'm finished, if you like, I'll send you a picture. Thank you"

Stacey Coogle -Elizabethtown, KY





"Thanks for the rose petals for my daughters wedding on April 20th, it was great. The petals were perfect and all was beautiful...I will get a photo to you all when they are ready." Thanks, Lesia



"They included a nice card with the order and the order was packaged very nicely! I think personalized service is the key to Internet shopping. I buy lots of items over the Internet and I am always impressed with companies that add that personal touch! I enjoyed opening the package I bought form you. Thanks, Danielle"

Danielle Cooper -Dublin, CA

Thank you Danielle! We really appreciate your email and comments. It is always great to hear that our extra special touches are appreciated! I will pass the email around to our staff.... it will make their day!





"Thank you SO much! You are so nice to do business with! I panicked earlier today thinking that I only have a week before my wedding and still haven't gotten flowers for the flower girl. You not only told me that you could get the order out today, but you talked me out of sending it overnight and saved me $20.00! I know they will be perfect. Thanks again."

Katie Koch -Austin, TX





"I received my order today. The roses are lovely. I think they will be perfect for the project that we are planning. Thanks so much for the free gift of a dozen roses! What a pleasant surprise!"

Cindy Rippe -Art from the Heart





"I am so pleasantly surprised at the quality of your product and the follow through with your service. I had ordered dried flowers from another Internet supplier. Twice the flowers were dry and brittle and needless to say the customer service was comparable to the quality of the flower.

In an attempt to remedy the time crunch, I looked up dried flowers on the Internet and took a chance with you. My initial call with you was upbeat and right away I had the feeling you would take care of me. When I became anxious about my order, a carry over from my bad experience with the other company, I called again I was treated with respect and response to the delivery status with NO attitude. Wow!

I received the order yesterday and once again you exceeded my expectations. The packaging was beautiful. I felt as thought I received a gift. The thank you card was a nice touch that I now plan to incorporate with the shipment of my products. I am an owner of a printing and promotions company and I am always preaching customer service and follow through. You are a perfect example of how to exceed customer�s expectations which is always our goal. Thank you."

Anna Sorosky -Whittier, CA

Thank you Anna for taking time from your busy schedule as a business owner to write and thank us for our lovely rose petals & service. Our goal is to always give our clients more than they expected...in quality of product & service! It's always great to hear that we have achieved our goal! We hope to hear from you soon.





"The flowers arrived and they are really amazing - especially the daffodils absolutely look fresh picked. I tried to recreate your wreath with the freeze-dried flowers and it turned out beautifully. They were so easy to work with - not fragile at all. I want to say "thanks" for your great customer service. Good customer service is such a rare and valued commodity these days and you certainly epitomize the concept."

Gloria Schrader-Centerville, UT





"Thank you for a perfectly smooth transaction. The petals are beautiful and will go a long way to making our daughter and future son-in-law's day so very special. Preparing for a wedding can be so time-consuming and this one was an "on-line" wedding--we live in North Carolina and our daughter lives in Dallas, Texas. Buying through FLYBOY was one "headache less"--Thank you."

Lilian Ringlein -Pisgah Forest, North Carolina

We are happy to have eliminated at least one headache in the preparations for your daughter's wedding ...That's great news! We hope that all the other arrangements go as smoothly and trouble free for you! Thank you again for your order & your generous comments.





"The roses are Great! -Better than I expected! I was so Impressed with the quality of the petals! Thanks again!"

Judy Conway -San Jose, CA



"Just wanted to let you know I received my petals last week and they are lovely. I also enjoyed your card; it was a very sweet gesture. I will absolutely send you a photo or two of the wedding. I have hand made paper cones that I will fill with the rose petals to use as my confetti. It should be very pretty. I plan on telling my friends and family to have the cameras ready when the petals fly! I have had such a pleasant experience dealing with you and FLYBOY Naturals! I feel like I know you personally! I will highly recommend your services to others & your petals to other brides-to-be. Your customer service is OUTSTANDING! Thank you for your good intentions for my special day. I promise you a photo after I return from my honeymoon." Thanks again, Lynne Vanderhave -Morris Plains, NJ



"The flowers are gorgeous! I can't believe these are "Seconds"! Absolutely beautiful :) I am so impressed. You will definitely be hearing from me again!"

Donna Huffmaster -Meridian, MS



"Great service and fast delivery! The rose petals are more beautiful that I expected! Thanks again!"

Hollie Kuntzman -Norfolk, VA



" I just wanted to thank you for the prompt and friendly service you have provided! This is by far the easiest and friendliest experience I have had when it comes to ordering through a catalog or via the Internet!" Thanks again, Sara

Sara Edwards -Olympia, WA



"Just to say that the rose petals turned up today and I wanted to thank you for all your help - they are wonderful. Thanks again for all your help and rest assured that I will recommend your products to anybody I know getting married in the future." Regards, Natasha

Natasha Neal -Cambridge, United Kingdom





"Customer service was great. I made a mistake with the shipping method and they took care of it immediately. I don't remember the persons name, she was awesome."

Tom O'Donnell





"Hello FLYBOY, My order went extremely smooth! I ordered the wedding roses. You even sent a few extra. I appreciated that. You saved me money on the postage telling me what was less and the order arrived swiftly. Thank you so much. I really appreciate your quick responses!!! I will try the trick for rehydrating the roses. I had not heard of that idea before. Thank you so much"

Trudy Karren/Janes Attic

Thanks Trudy for your email, we appreciate your feedback & are happy to help with questions and suggestions anytime!



"Thanks Jami for everything!! The rose petals are gorgeous and received promptly. You've won me as a customer. I look forward to contacting you again in the near future." Best regards, Arlene

Arlene Jones -Peapak, NJ



"Wonderful business ethics. Great contact and follow up. Highly Recommend! I've valued your service very much."

Renee Devine -Lawrenceville, GA



"I purchased some rose petals from you roughly a year ago. I just wanted to tell you that of all the purchases I've ever made on the Internet, yours was absolutely the best. I've referred two close friends to you and they were impressed with the quality of petals. Thanks again."

Al Dooley-Jefferson, IN

Thanks so much for your email & comments! You made our day...especially hearing that you refereed several friends and they were also happy with the product! That's our number one goal. Watch for a gift certificate in the mail, with our thanks...we hope to hear from you again Al.tell all your friends!!! :-)



"Thus far I've had a great experience with FLYBOY Naturals. From my first inquiry via email Jami Brown was very responsive and informative. I haven't received my rose petals as yet however, I trust that the product is equally matched by their excellent customer service, which today is a refreshing change."

Paula DiFoggio-Newton, MA



"I just wanted to thank you for the recent delivery of rose petals I received. I placed the order on the 7th and received them yesterday (11th). The rose petals are perfect and were extremely well presented and packaged. The thank you card was also a great touch. Thanks again, it was great doing business with you.

Paula Wilkinson- Seattle, WA

Thanks so much for your comments Paula...Your event planning business sounds great! We welcome the opportunity to provide you with our products and service in the future. We hope to hear from you soon.



"FLYBOYS commitment to keep the customer interaction at the personal level is really top notch. I felt they were glad to have my order and wanted to give me the best service possible. Excellent!"

Francis Gravel-Severan Park, MD

You are exactly right Francis...we are delighted to have your order. We greatly appreciate you and your business! Thanks for taking you time to tell us what you think...we hope to hear from you again soon!



"Quality product, fast shipment. Thank you very much.

Anna Marie Hicks-Arlington, VA



" Just wanted to thank you for the great service I received. I received the petals this week. They are GORGEOUS- better than I expected! And thanks too for the extra 10 cups (and the thank you note)! I'll try to scan a picture of the rose petals toss at our wedding, and let you know what everyone thinks."

Kristi Samuelson-Naperville, IL





"I just sincerely believe that you all are a great company. I would recommend you to any of my friends and associates. Keep up the excellent customer service, speedy delivery and making quality products."

LaTasha Burl-Chicago, IL

Thanks so much LaTasha! You just made our day. We appreciate you taking the time to rate our service & products. We hope to hear from you again & your family and friends...we are ALWAYS happy to help you in any way!





"Thanks so much for your help and for sending the extra dozen rosebuds, they are just beautiful!!! When I received my last order and used them I made a gift for someone and they just couldn't believe how perfect the rosebuds are. I want you to know that when I take a day and just work in my craft room and use your great flowers to put together beautiful arrangements, I forget the world for a while, and my mood is so much better, I feel great..."

Catherine Shaw-Corning, NY

Thanks again Catherine for yet another order & your wonderful comments. We are all happy that in a small way we have been able to help you take your mind off of the horrible terrorist attacks for a few moments during your day...Flowers are a wonderful gift from Mother Nature!!! Hope to hear from you again soon :-)





"Hi Jami & Staff, I wanted to let you know I received the burgundy rose petals that I ordered from you. They are beautiful and are perfect!! They will add so much to my daughter's wedding December 1st, 2001. And Jami you were right, the burgundy petals will go well with her Christmas theme. Also to let you know that I have mentioned your company name on the Wedding Channel as being a great source for rose petals."

Thank you all so very much,

Kathy Edwards-Fountain Valley, CA



"I just wanted to thank you for the wonderful memories that you gave me on my wedding day. I purchased a large order of pastel assorted rose petals and I LOVE them. The colors were perfect. I used them for my rose petals toss and had some left over so I sprinkled them on the tables at the reception around the centerpieces like confetti. The whole day was perfect and you made the event the event a success. Thank you for the wonderful day. I would recommend your product to anyone. I am a satisfied customer."

Toni Jo Mekkes

We love to hear stories like yours Toni! That is wonderful...we hope to see a photos or two of the happy couple! We look forward to hearing from you again soon.





"I recently ordered Ecuadorian roses and rose petals for my anniversary this past weekend. I want to thank you so much for expediting my order to make sure it arrived in time for my anniversary. Everything was packaged perfectly and the roses were beautiful! The personalized card wishing us a Happy 1st Anniversary was very much appreciated. There are few Internet sites that rival the excellent customer service I received from you and FLYBOY Naturals! Thank you again."

April Movich -Phoenix, AZ

That's wonderful April! A 1st Anniversary is very special ...we are delighted that it turned out so well for you! We hope to help you continue this new tradition with the rose petals for each anniversary you celebrate in your life together. Congrats!!!





"I received my order last night and the smell of the rose petals when I opened the box was fantastic. I am using them to put on my tables at my wedding reception. Thanks for a great product. I'll let you know how things worked out and hopefully have a picture to share with you."

Michelle Pauli-Pittsburg, PA



"Jami was most helpful in answering my questions via e-mail. The Reponses were very prompt. FLYBOY Naturals aims to please. I am very happy with my purchase and their assistance. The thank you note included with the purchase was also a nice personal touch."

Patricia Supon -Bethlehem, PA



"I received the petals yesterday and they are lovely. I will take plenty of pictures so that you may use them for your website...as I think you have the best thing going for flowers...believe me I've done a lot of looking around and nothing matches for design and beauty!!! Thanks so much for offering such lovely options."

Eugenia J. Valdez-Chicago, IL





"Hey, FLYBOY--where have you been all our wreath-making lives? What a treat (and a surprise!) to discover a site that offers impressive products...such a wide and unusual selection...AND the friendliest service on the Web. We're hooked!" --June Apel & Chalice Bruce, authors of Wreaths for Every Season (North Light Books, 2002)

Thanks so much for your comments and support June & Chalice! We are very excited to see our products in your new book...we will look for it in the spring of 2002!!! We know it will be wonderful. Thanks again.



"OH MY GOSH is the best way I can communicate how beautiful your product is. I have never seen Lilac in this form. The roses and fruit were great as always...Thanks a bunch!!!"

Kelly Lloyd -Romantic Homes Magazine

Thank you Kelly for your comments...we look forward to seeing your wonderful creations in the November & December issues of Romantic Homes Magazine! We know they will be lovely!!!



Meant to "E" you sooner. Wanted to thank you so much for the personal note included in my order and for the super packaging. I love the roses and will be book marking your site for future orders. Thank you again.

Rebecca Geraci-Steilacoom, WA



"The goods arrived today...Thank-you very much...as always...wonderful products...from a wonderful company"

Carol Laberge-The Rustic Wagon



"I just wanted to let you know I just received the rose petals-they are beautiful and will really enhance my wedding! And thank you for the bonus two cups as well! I will certainly recommend your company to my friends and family. I will definitely have the photographer get a shot of the rose petal toss and forward it to you. You've definitely got a happy customer here! I've already recommended you on the discussion boards for weddingchannel.com and theknot.com." Thanks again and take care,

Donna Benevenia-West Milford, NJ

Yippee...wonderful to know that we achieved our goals...A HAPPY CUSTOMER & great products! Thanks so much for the comments and the referrals on the websites...we appreciate it more than we can say! We look forward to seeing you�re wedding photos & hearing from you again soon!



"The people at FLYBOY were very nice, answering questions promptly and helping me choose a gift that was just right. I received email confirmation and mail confirmation. The gift arrived on time. Would definitely use again! Thanks for your personal service. Take Care, will be ordering again for sure, MJR."

Michael Johnston -Virginia Beach, VA



"As you hear often.... Your product is the absolute best.... I am truly amazed at the fine quality and care that goes into your work...Right down to taking time to write and send thank-you notes within the shipment...It should be I, thanking you for providing me with wonderful flowers....to design beautiful arrangements with.... My customers are so amazed with how real they look...Thank-you many times over for your Company...You are the best!

Carol Laberge -The Rustic Wagon-Windham, ME





"Jami, Received the order today for the "imperfect" assorted rose petals.... They are perfect for the rose petals toss at my daughter's wedding on the beach! Thank you so much for your help in answering my questions and getting the petals here in such a timely manner. Your service is superb!! P.S. Not only are the petal gorgeous but they smell great too!"

Sincerely,Pam Prosser-Palm Harbor, FL

Thanks so much Pam! We love to hear even the "Brides on a Budget" imperfect rose petals are perfect for you!!! That's great.... It sounds like a wonderful setting for what we hope will be a perfect day! All the best to your daughter! We hope to hear from you again...Enjoy!!!



"I just received the rose petals- they are so beautiful. Thank you for all your help. It's rare you come across a company with such great customer service."

Trisha Galanti-Seattle, WA



"Great Company! Just received my order and to say that I am impressed would qualify as a huge understatement! The prompt delivery, and the quality of the flowers AND the service is something quite unique in today's marketplace. I was especially appreciative of the little note enclosed with the flowers and the obvious care taken with packaging! Great p.r.! I've added your website to my favorite places folder...you've definitely got a repeat customer! Thanks so much!"

Carole Woodward -Okemos, Michigan

We are delighted to have you join our enthusiastic and ever increasing band of admirers! We greatly appreciate your comments... and being added to your favorites means a great deal to us. We look forward to hearing from you again & often...for many years!!! Thank you Carole!





"The wedding was a great success...thank you, FLYBOY Naturals, for your great freeze dried rose petals.

Marie Rinaldi -Troy,New York

Thank you Marie for your comments. It sounds like a Wonderful wedding...you even made the evening news. We are happy to have helped in a small way to make your day just what you had hoped for! We can't wait to see the photos!!



"Rare is the company that manages to master quality, responsiveness and integrity. Flyboy Naturals has done just that and more - they treat their customers like partners. They care. There's no contest -- Flyboy's is Plumstead's first choice for all of our freeze dried fruits, flowers and vegetables."

With much appreciation,Mary Plumstead Cagney~~President

Plumstead's Floral Finery -"All Things Floral"

Atlanta, GA

Great to hear such positive feedback from a company that prides itself on only the "Finest Quality� We are delighted to receive your seal of approval...Thank you Mary!



"I have heard great things about your company on the marthastewart.com weddings bulletin board. I would love to order some of the hydrangeas."

"I received the hydrangeas yesterday. I appreciate your handwritten note on the box, the card, the trial rose petals, and the masters packing...you all have great service. The hydrangeas are an interesting color; I would say they are more greenish with a blue tint. Not what I had in mind, but I think they will be absolutely gorgeous accented with rich blue ribbon. Thanks for all your help and kindness. I will definitely refer other brides to you".

Thanks, D.G. -Richmond, VA

Thanks so much for your lovely note. We hope that the hydrangeas work out great for you & look forward to seeing photos after your wedding! All the best to you!





"Thank you so much. It has been a pleasure dealing with you, and I would not hesitate to contact you again in the future. Your prompt replies and care were greatly appreciated!

Thanks again, Josh Homewood- Ladner, BC Canada

We always want to do more than our customers expect from us! That is what we are here for & it is great to see the extra effort is appreciated...hope to hear from you again soon.



"I received my first order from you. The hydrangeas were just beautiful!!! I was so pleased. The roses were not what I expected. I really didn't know what I was ordering but they proved to be just what I needed for a special project I was working on. I will be ordering again from you soon. Thank you, again."

Joann Wieberdink-Bristow, OK



"Excellent...Flyboy was so prompt, and the rose petals were gorgeous and smelled heavenly. They enclosed the nicest note with the order, and their prices were so reasonable. I am using my petals for a rehearsal dinner, but now the bride is thinking about ordering some. Thanks so much. When my daughter gets married, I will be ordering more."

Brenda Poplin-Charolette, NC





"Thank you so much for your help with my order for next day delivery (On Valentines Day) I just received my order and they will work out perfectly tonight! They are beautiful and I am sure he will love them!"

Allison- New Jersey



"I appreciate that you take the time to answer my questions and help me out with my order. I hope to make more orders in the future, especially because of your fantastic service." Thank you again.

Diana -Rosemead, CA

That's exactly what we are here for! To help our customers ...we want your experience to be excellent every time! We look forward to hearing form you again soon.



"I got the order before I left for the weekend. Thanks soooooo much, it worked out perfectly. Thanks again for all your Co-operation during all of this. Your customer service has been greatly appreciated and I would recommend your web site to others."

Thanks again, Jeff Stratter-State College, PA

That's fantastic news!!! We pulled out all the stops to be certain that your ordered was rushed & arrived on time! We are so happy it worked out perfectly.



"Thank you soooooo much for getting my order out and by saving me money. I really appreciate this. This has by far been my best experience purchasing items over the Internet. I have two friends that will be getting married in July and August and I will definitely recommend you. Thank you again, you have definitely made this Valentine's Day special."

Lesley Gretz-La Grande, OR

That's great to hear Lesley! Thanks so much for the referrals and the appreciation...we are always happy to help!





"Received my order at the beginning of this week. Everything was perfect! The imperfect rose petals smelled so good. Thanks."

Amanda Black -Lake City, SC

It's terrific to know even our imperfect rose petals were just perfect!!! We hope that you really enjoy them Amanda! Hope to hear from you again.



Excellent..."This is how e-business should be modeled after. Not only did I get e-mail confirmation about my purchase but also my rep kept in touch to determine the quickest and least expensive way of meeting my deadline. She even presented other ideas to make my proposal even more romantic. Any individual can tell that the customer is truly what this company strives to make happy.

Thanks again for all the "extra" work. My girlfriend (now fianc�) really enjoyed the rose petals!"

Eric Coyne-Canton, OH

That's exactly what we are here for Eric...to provide you & our other customers with more than what they expect. We are delighted you noticed and appreciate the extra service...Congratulations and all the best to you & your fianc�!!!



"Thank you Jami...u rock"

Rob

"I was extremely happy with FLYBOY Naturals. Shipping was quick, items were as described (top quality) and congenial and warm service! I will definitely buy from this online site again.

PS. I had searched for larger sized rose petals and your site was the only one that I found had these. Then when you add the quick and carefully packed shipping--It is the BEST."

Pat Gaddis-Houston, TX





"Beautiful Roses! I ordered pomegranates too and they are just as excellent as the flowers, these folks have the best products."

C. Shaw -Corning, NY



"Thank you Jami for your personal attention to my order. The hydrangeas arrived on Thursday (the very next day, how did you do that?) and they are beautiful and the perfect colors! I will certainly tell my friends and family about FLYBOY." Thank you again, Lynn Porter

We aim to please, that's great the hydrangeas are exactly what you had hoped they would be. We look forward to hearing from you again in the future. Enjoy!!!



"Thanks for your continued Attentiveness-it really sets you apart from your competition!"

Alyson W.

Thank you Alyson! We appreciate your business, and frequent orders...we look forward to hearing from you again soon!



"Hi...I have used your Rose Petals purchased from one of my Wedding clients. We decorate for many weddings, Bar Mitzvahs, and Corporate events. I loved your product. The essence of the Romantic Smell with the soft and luxurious Rose Petals enhanced our Centerpiece with the quality we would like to give to other clients." "We feel these are much superior to most of the fresh Rose Petals we use, especially with our silk rentals.... Sincerely, Becky Tabacchi, Event Designer"

Becky Tabacchi-Burrell Rentals





"I am not a business person and I placed a very small order because I enjoy doing crafts. These folks were great. They treated me like I gave them a huge order, especially Jami. She even enclosed a thank you card in my order! Ordering is easy, the flowers are incredible and the people are very, very nice to work with. I will definitely be placing another order very soon!! You have been so nice...Thank you again for your terrific customer service."

Catherine Shaw -Corning, NY





"I worked with Jami on ordering white rose petals for my wedding. The arrived and were wonderful! Then I called back and placed a custom order for hydrangea petals and Jami took care of it with no problems. The hydrangeas looked gorgeous as a border to the mirror and candles on the tables at my reception.

The quality of both the rose petals and hydrangeas was exceptional and they were absolutely beautiful at the wedding. I got many comments about the rose petal toss and the hydrangea accents, thank you for your help in making my wedding beautiful.

I can't say enough about your customer service; Jami was so helpful to me and really gave me suggestions and ideas when I wasn't exactly sure what I needed. Thanks to Jami and all of you who made my wedding day extra special. By the way, the weather was perfect and the day went wonderfully!

Thanks again, I'll recommend you to all my engaged friends!"

Amy Ziah Janowiak -Illinois

WOW AMY!!! What a wonderful review...we are so happy that everything came together so perfectly for you on your Wedding Day. That's great news. Thank you for sharing your feeling about how we played a part in that! I will be sure to pass this along to Jami & the rest of the staff. We sure look forward to helping ALL of your engaged friends create something extra special! Thanks again!



"Just wanted to let you know that I received my roses and they are GORGEOUS. Thank you so much for a wonderful product. I would certainly purchase from you in the future. Again, I am so pleased with the roses. I can't wait to think of another project so that I can order some more!! The Lavender is my favorite :o). Thanks again."

Linda Harriman-Winterport, Maine

Thanks so much Linda...we are so happy that you love our products & are already planning for your next order! We look forward to it!!!



"The post office damaged my shipment by the time it reached me. I contacted FLYBOY Naturals immediately and explained what happened. With out even asking, they arranged for my order to be sent again Priority shipping so I received it in time for my Anniversary and in good condition. I thank them very much and will use them again in the future! Good customer service is rare these days and it was great to find a company that still includes this service. Thank you again."

Donna Krause -Austell, GA



"Excellent customer service. Wonderful product. They even included a thank you note handwritten thanking me for ordering rose petals from them. Highly recommended website and store!!"

Jessica Staggs - New Palestine, Indiana



"I thought maybe my order--freeze-dried petals for a wedding three weeks away -- might take two weeks to get here, all the way across the country. The petals were here in like four days! Talk about a happy groom! (Not to mention the Bride.) I hope the two bags I got are enough...I was trying to be conservative. But it's a short aisle and the flower girl's hands are tiny, so how many petals can she drop in my beloved's path? Thanks again, Jami. And the personal note in the package is a very classy touch."

Tom Leek-Scarsdale, NY

Thanks Tom! We appreciate your comments. Sounds like your Bride to be is a lucky woman to have such a thoughtful and Romantic guy! Congratulations & the best to both of you!!!





"I received my hydrangeas and they are gorgeous--every bit as beautiful as advertised. Thanks FLYBOY Naturals and your wonderful customer service department, especially Jamie. I am sure I'll be doing business with you again and look forward to it. I've recommended your company to several of my friends, letting them know what excellent service I've received and how pleased I am with your product. Keep up the good work and thanks again!"

Linda Million -Reseda, CA



"The hydrangeas just arrived and they are gorgeous! Many thanks. Mary"

Mary L.- Lady's Mantle





"I received the rose petals on the 18th. They are so beautiful. Thank you for your careful packaging of the rose petals. Also, your enclosure of a thank you note shows me you have great customer service. I will gladly recommend you!Thank you again. I look forward to seeing them on the tables for my wedding."

Sincerely, Jennifer I.-Bozeman, Montana





"I didn't realize that the petals would be easier to handle than expected. I will tell my friends about you. I will order again!!! :)"

Janice W. -Watsonville, CA

That's great Janice...We hope to hear from you & many of your friends!!! We are happy to help you anytime.





"Jami was extremely helpful and went out of her way to find the cheapest way of shipping me the goods to Europe. I would certainly recommend your company. Keep up the good work!"

Helen James -Brussels, Belgium





"Thank you so much for the beautiful flowers. The wedding was gorgeous, full of LOVE and not a dry eye in the house! Becky just loved her bouquets. After the pictures are finished, I will send you one."

Thank you again, M Cowley- Oregon, USA





"Thanks a million - I really appreciate the effort you've made to help! I'm sure I will enjoy them" (Rose Petals)

With Best Wishes and Many Thanks,

Helen- Brussels, Belgium





"Thank you very much for your quick response and the arrangements you made to get the order to Paul. It's been a pleasure doing business with you and I will recommend your services to my friends."

Sincerely, Marion W.



"We received our order of lavender roses and they are exquisite! Just incredible!"

Thanks, Kathleen Ziegler

Dimensional Illustrators, Inc.-SOUTHAMPTON, PA





"We are absolutely astonished at how wonderful your daffodils look. You have definitely proven your quality to me And even more importantly my boss Mary. She is so pleased. Thank you for making me look good with The quality of your products, which will make our products better. Flyboy is definitely a top-notch company And our best vendor hands down."

Jimmy Ogle -PLUMSTEAD'S Atlanta, GA





"Thanks for the products. They are simply wonderful"

Joy Parrish -Norpar Flowers

NAVESTOCK, ESSEX ENGLAND





"I just received the hydrangea & kale order this morning, and as is customary of FLYBOY products, They are breathtaking! I am continuously amazed at how beautiful and superior your products are compared to others I've used in the past. As a designer and a retailer, I very much appreciate how well FLYBOY has maintained the integrity and the beauty of these natural products, All the way down to the tiniest berries. Your company's attention to quality assurance and customer service has produced a superior product. One that I am proud to pass on to my customers."

Cheryl Becher -Becher's Brook English Country Gardens... Hudson, OH



"On behalf of Lisa & myself, we would like to thank you for your wonderful support and customer service In helping us launch our new business and in making our store a unique & special place. It is with your help, your quality products, and your attentive service that has made it possible for us to be here, And for that we are thankful! Thanks again for all of your hard work and a special thanks to Your staff for their care and effort."

Tod & Lisa -Hunt & Gather Portland, OR





"Pleasure speaking with you. Looking forward to the shipment...actually can't wait to see the roses! You must have dozens of requests...thanks for your personal help."

K.Z.-Dimensional Illustrators, Inc. Southampton, PA





"I am in the florist business, I have been looking for this type of flowers for at least a year. I was thrilled to find them. The people At FLYBOY were very courteous and helpful. I am waiting for delivery as this is a special processed flower & takes a while to do. The company was right up front about the time involved in freeze-drying.

Adrienne P.-New Windsor, NY





"Thank you for your prompt service! Hopefully we will build our volume so we can take advantage of Your discount program. This way we can offer freeze-dried products along with our wholesale line of other flowers, Preserved botanicals and premium dries. We have been a wholesaler for years and your products is the Nicest I have seen anywhere in the industry."

"I Love my Rose petals and will be back for more!!! Thank You!" Lucy K...Lucy Bears- Rancho Santa Margarita, CA



"I really appreciated the excellent service. FLYBOY went out of their way and mailed me my rose petals. And they were just beautiful! Thank you!!"

C. Julin - Santa Barbara, CA



"I love your products & look forward to doing business with you." Sherry S.-Evanston, IL

e-mail us anytime with your comments questions | suggestion on how to use the petals | design tips & tricks | We would love to hear from you...thank you! jami@flyboynaturals.com or call 1.800.465.5125 International calls: 1.541.863.3153 ext 2
$5.00 OFF petals enter code: customerlove5